Compare
Managed WordPress Hosting
We provide the best hosting price and we offer a 14 days money back guarantee
WordPress Toolkit.

WordPress manager.

WordPress Security.

WordPress Updates.

Website Optimizer.

ImmunifyAV Scanner.

Storage:

5GB

Bandwidth:

100GB/m

Websites addon domain:

5

Email Addresses:

100

MySQL Databases:

10

Free SSLs:

10($20+ Value!)

Weekly Backup:

(2 backups)Yes

Parked Domains:

5

One-click App Installer:

Softaculous
We provide the best hosting price and we offer a 14 days money back guarantee
WordPress Toolkit.

WordPress manager.

WordPress Security.

WordPress Updates.

Website Optimizer.

ImmunifyAV Scanner.

Storage:

10GB

Bandwidth:

200GB/m

Websites addon domain:

10

Email Addresses:

200

MySQL Databases:

20

Free SSLs:

10($20+ Value!)

Weekly Backup:

(2 backups)Yes

Parked Domains:

5

One-click App Installer:

Softaculous
We provide the best hosting price and we offer a 14 days money back guarantee
WordPress Toolkit.

WordPress manager.

WordPress Security.

WordPress Updates.

Website Optimizer.

ImmunifyAV Scanner.

Storage:

Unlimited

Bandwidth:

Unlimited

Websites addon domain:

Unlimited

Email Addresses:

Unlimited

MySQL Databases:

Unlimited

Free SSLs:

Unlimited($20+ Value!)

Weekly Backup:

(2 backups)Yes

Parked Domains:

5

One-click App Installer:

Softaculous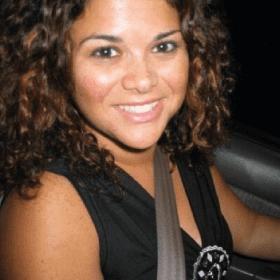 A very diligent team on reliable servers. We are high volume and cannot afford down time and inconsistency. Our clients are in NYC and downtime equates to loss of revenue. The team at Tezhost have proven to be top notch. Dependable and highly knowledgable, they have extended themselves to us at every hour of the day which is invaluable to us. Highly recommended. Thank you very much.
Orly

www.9fold.me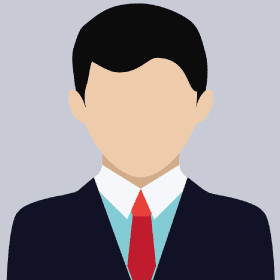 I switched to TezHost's Cheap Shared Hosting plan, and it has been a wise decision. My website's stability and loading speeds have improved significantly, thanks to their reliable infrastructure and efficient support team.
Gary R. Stevens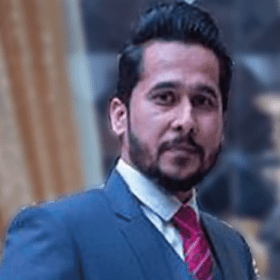 We were having Hosting service of Hostbreak since last 3years but having issues of some emails not been delivered to few of our customers and some other issues and finally we decided to move to Tezhost and extremely happy the way their team respond and keep on concentrating on service level which is very valuable. Actually one of our sister concern company already having hosting facility from Tezhost and much satisfied that's why preferred to move on it. We wish them all the success. Regards, Muhammad Kamran Grow Pure Pvt Ltd
Muhammad Kamran Ahmed

Tezhost has numerous, robust features that satisfy nearly every web hosting need. Whether you're looking for shared, cloud, VPS, or reseller hosting, Tezhost has the pricing and flexibility to make your website goal a reality. I have tried many web hosting like Namecheap, Bluehost, HostGator, DreamHost and almost every national and international web hosting. But, after 5 years of my experience I find out Tezhost provide the best and affordable web hosting service.
Mehran Khan

I recommend tezhost for purchase domain and hosting. I have using there service from last 6 years. At any issue the technical team urgently provide full support to resolve the issues.
Umair Hazarvi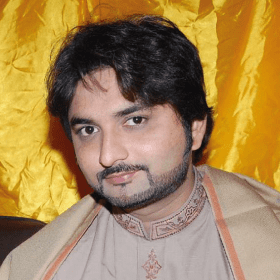 I switched to TezHost's Cheap Shared Hosting plan, and it has been a wise decision. My website's stability and loading speeds have improved significantly, thanks to their reliable infrastructure and efficient support team.
Raza Khilji

Features:1
Why choose Managed WP hosting
Managed WordPress hosting is an excellent choice for a variety of reasons, offering a range of benefits compared to traditional shared hosting or self-hosted WordPress sites. TezHost's managed WordPress hosting packages includes WordPress Manager, WordPress Security, ImmunifyAV Scanner and much more.
Features:2
Optimized for best Performance
Managed WordPress hosting by Tezhost is specialized for WordPress, so we fine-tune our servers for optimal performance with WordPress. This results in faster loading times and a smoother user experience. A good user experience with fast loading time is key to success in cyber world.
Features:3
Automatic Updates of Softwares
Our Managed hosting for WP typically handle core software and plugin updates for you. This ensures that your site is always running the latest, most secure, and efficient versions of WordPress and its extensions. updated versions of softwares is important for security and overall performance of any website.
Features:4
Managed WordPress-Specific Features
TezHost's Managed WordPress hosting service include WordPress-specific features and tools, such as one-click installations, theme customization, and site cloning, improved security measures, malware scanner, WordPress Manager, WordPress Toolkit by cPanel and other WordPress related Features.
Features:5
WordPress Expert Support
TezHost's Managed WordPress Hosting comes with 24/7 customer support, staffed by experts who are knowledgeable about WordPress. This means you can get help quickly if you encounter issues. Now your Technical issues related WordPress will be resolved within minutes with expert support comes with Managed WP Hosting by TezHost.
Features:6
Server Management Responsibilities
Our Managed WordPress hosting takes care of server maintenance, ensuring your site runs smoothly without requiring your technical expertise. TezHost take the Responsibility of server maintenance, server security, and other important tasks to ensure the best performance of server.
Hosting made powerful, domains made simple, pricing made cheap.
Frequently Asked questions
What is Managed WordPress Hosting?
Managed WordPress hosting is a specialized hosting service tailored to WordPress websites. It includes features such as automatic updates, WP toolkit, one click installer, enhanced security, and expert support to optimize the performance and security of WordPress sites.
How is Managed WordPress Hosting Different from Regular Hosting?
Managed hosting is specifically designed for WordPress, offering features like WordPress Toolkit, automated updates, security enhancements, and server optimization that are not typically found in regular hosting plans.
Is Managed WordPress Hosting Expensive?
Managed hosting can be more expensive than cheap WordPress Web Hosting, The added features and convenience justify the higher cost for many users. TezHost has both options of cheap hosting and premium hosting for WordPress users.
Can I Migrate My Existing WordPress Site to Managed Hosting?
Yes, TezHost's managed hosting providers offer migration services and tools to help you move your existing WordPress site our Managed WP Hosting.
Do Managed Hosting Plans Include Email Services?
Yes, TezHost is offering email services with Managed WordPress Hosting plan.
What Happens If My Site Experiences a Surge in Traffic?
Our Managed WordPress Hosting plans include scalability features, allowing your site to handle traffic spikes. If your site grows significantly, you can typically upgrade your plan to accommodate increased traffic.