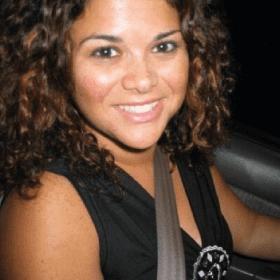 A very diligent team on reliable servers. We are high volume and cannot afford down time and inconsistency. Our clients are in NYC and downtime equates to loss of revenue. The team at Tezhost have proven to be top notch. Dependable and highly knowledgable, they have extended themselves to us at every hour of the day which is invaluable to us. Highly recommended. Thank you very much.
Orly

www.9fold.me

TezHost's VPS hosting is a game-changer for my online ventures. The dedicated resources and scalable infrastructure empower my website to handle high traffic effortlessly. A reliable and flexible hosting solution.
Mark Robinson

I can't praise TezHost's Dedicated Server enough. The power and performance it offers are remarkable. Their skilled team ensures smooth operations and timely assistance. A rock-solid choice for heavy-duty websites!
Michael Harrison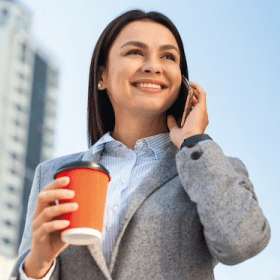 TezHost's Plesk Windows Hosting is a dream come true for Windows users. The user-friendly control panel, combined with their reliable servers, makes managing websites a breeze. A fantastic hosting experience!
Olivia Mitchell

TezHost's domain registration service is fast and hassle-free. The extensive range of TLDs and competitive pricing make it my go-to choice. Registering and managing domains has never been easier!
Andrew Peterson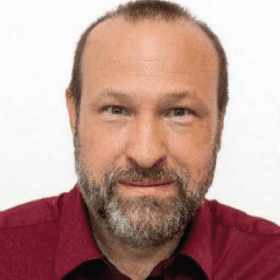 I switched to TezHost's Cheap Shared Hosting plan, and it has been a wise decision. My website's stability and loading speeds have improved significantly, thanks to their reliable infrastructure and efficient support team.
Florian Stiege
www.insight-solutions.com
Managing multiple websites is a breeze with TezHost's cPanel web Hosting service. The intuitive control panel, coupled with their reliable servers, simplifies website management. A fantastic hosting solution!
John Davidson

Features:1
Easy MongoDB Deployment
Deploying MongoDB has never been easier. Our hosting platform offers a user-friendly interface and streamlined deployment process, allowing you to set up your MongoDB databases quickly and effortlessly.
Features:2
High Performance with All Versions
Enjoy exceptional performance with all versions of MongoDB. Our hosting environment is optimized to deliver high-speed data processing and efficient query execution, ensuring that your MongoDB databases perform at their best.
Features:3
Data Replication with Backup and Restore
Protect your valuable data with our data replication and backup features. We ensure data redundancy through replication, allowing for automatic failover and ensuring data availability. Additionally, we offer backup and restore functionalities to safeguard your data against any unforeseen events.
Features:4
Indexing and Query Optimization
Optimize your MongoDB queries with our indexing and query optimization features. Indexing enhances query performance by allowing faster data retrieval, while query optimization techniques ensure efficient query execution and minimize response times.
Features:5
MongoDB Atlas Integration
Seamlessly integrate your MongoDB hosting with MongoDB Atlas, a fully managed cloud database service. Benefit from the advanced features and scalability offered by MongoDB Atlas while leveraging the convenience and reliability of our hosting platform.
Features:6
Geospatial Indexing
Leverage the power of geospatial data in your MongoDB applications. Our hosting environment supports geospatial indexing, enabling you to efficiently store, query, and analyze location-based data.
Features:7
Real-time Change Streams
Stay up to date with real-time changes in your MongoDB databases using change streams. Our hosting platform supports change streams, allowing you to capture and react to database changes in real-time.
Hosting made powerful, domains made simple, pricing made cheap.
Frequently Asked questions
How does the MongoDB Web Hosting Work?
MongoDB Web Hosting works by providing a hosting environment specifically optimized for MongoDB databases. It ensures that the necessary resources and infrastructure are in place to support MongoDB's unique requirements and functionalities.
Does TezHost offer specific support for MongoDB databases?
Yes, TezHost offers specific support for MongoDB databases. The hosting plans are designed to provide a seamless and optimized experience for hosting and managing MongoDB databases.
Can I deploy multiple MongoDB instances or clusters on the hosting plan?
With TezHost's MongoDB Web Hosting plan, you can deploy multiple MongoDB instances or clusters, depending on your needs. This allows you to scale your MongoDB environment as your application or database requirements grow.
Do TezHost offer support for Migration of MangoDB Databased?
TezHost offers support for the migration of MongoDB databases. The technical team can assist you with the smooth and secure transfer of your MongoDB databases from another hosting provider to TezHost's MongoDB hosting environment.
Can I integrate MongoDB with other programming languages or frameworks?
MongoDB can be integrated with various programming languages and frameworks. TezHost provides the necessary tools and support to help you integrate MongoDB with your preferred programming language or framework, allowing you to leverage its features and capabilities.
Can I integrate MongoDB with other programming languages or frameworks?
Yes, TezHost's technical support team is available to assist you with troubleshooting MongoDB-related issues. Whether you encounter performance issues, connectivity problems, or other concerns, the knowledgeable team can provide guidance and solutions.
Can I configure backup and restore procedures for my MongoDB databases?
TezHost's MongoDB Web Hosting plan allows you to configure backup and restore procedures for your MongoDB databases. This ensures that your data is regularly backed up and can be restored in case of any unforeseen data loss or system failures.