`

Domain Name
45+ Different Domain
Name Extensions.
I recommend tezhost for purchase domain and hosting. I have using there service from last 6 years. At any issue the technical team urgently provide full support to resolve the issues.
Umair Hazarvi

There service is extremely amazing and never experienced such kind of brilliant support from a hosting provider. I found them really really very co-operative.
Highly recommended!!!
Raza Khilji

We were having Hosting service of Hostbreak since last 3years but having issues of some emails not been delivered to few of our customers and some other issues and finally we decided to move to Tezhost and extremely happy the way their team respond and keep on concentrating on service level which is very valuable. Actually one of our sister concern company already having hosting facility from Tezhost and much satisfied that's why preferred to move on it. We wish them all the success. Regards, Muhammad Kamran Grow Pure Pvt Ltd
Muhammad Kamran Ahmed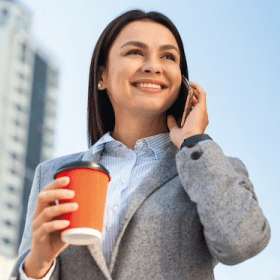 TezHost's Plesk Windows Hosting is a dream come true for Windows users. The user-friendly control panel, combined with their reliable servers, makes managing websites a breeze. A fantastic hosting experience!
Olivia Mitchell

Tezhost has numerous, robust features that satisfy nearly every web hosting need. Whether you're looking for shared, cloud, VPS, or reseller hosting, Tezhost has the pricing and flexibility to make your website goal a reality. I have tried many web hosting like Namecheap, Bluehost, HostGator, DreamHost and almost every national and international web hosting. But, after 5 years of my experience I find out Tezhost provide the best and affordable web hosting service.
Mehran Khan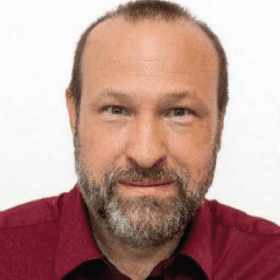 I switched to TezHost's Cheap Shared Hosting plan, and it has been a wise decision. My website's stability and loading speeds have improved significantly, thanks to their reliable infrastructure and efficient support team.
Florian Stiege
www.insight-solutions.com
Managing multiple websites is a breeze with TezHost's cPanel web Hosting service. The intuitive control panel, coupled with their reliable servers, simplifies website management. A fantastic hosting solution!
John Davidson

Features:1
Money-Back Guarantee
We believe in the quality of our services at TezHost PK. That's why we offer a satisfaction guarantee to our Pakistani clients. If, for any reason, you're not satisfied with our hosting within a specified timeframe, you can request a refund, giving you peace of mind when trying our services. Your satisfaction is our priority.
Features:2
Excellent Customer Support
Our Pakistan-based customer support team is available 24/7 to assist you. Whether you have technical questions or need assistance with your hosting account, our friendly and knowledgeable support staff is just a message or call away, ensuring you receive the help you need promptly.
Features:3
User-Friendly Control Panels
Managing your hosting account with TezHost PK is a breeze, thanks to our user-friendly control panels. We offer cPanel and Plesk options, allowing you to easily configure settings, manage domains, and make updates to your website without any hassle.
Features:4
Scalability and Security
As your online venture in Pakistan grows, so do your hosting needs. TezHost PK offers seamless scalability options, allowing you to easily upgrade your hosting plan to accommodate increased traffic and resource demands. Your website will have room to expand without disruption.
Security is a top priority at TezHost PK. We provide robust security measures, including free SSL certificates to encrypt data transmission, advanced firewalls, and DDoS protection. With our proactive approach to security, your website will stay safe from online threats in the Pakistani digital landscape.
Features:5
Backup and Restore Services
Protecting your website's data is crucial. TezHost PK offers automated backup solutions to ensure your data is regularly backed up and can be easily restored in case of emergencies. Rest easy knowing that your website's content is safe and recoverable.
Features:6
Uptime and Loading Speed
At TezHost PK, we understand the importance of uninterrupted online presence for your business. That's why we guarantee an impressive 99.9% uptime. With our reliable hosting, your website will always be accessible to your Pakistani audience, ensuring you never miss out on potential customers.
We invest in cutting-edge servers and optimization techniques to deliver lightning-fast loading speeds for your website. When you host with TezHost PK, you can be sure that your site will load quickly, providing an excellent user experience for your Pakistani visitors and boosting your search engine rankings.
Powerful hosting meets simple Domains and budget-friendly Pricing
Frequently Asked questions
How reliable is your hosting infrastructure for websites in Pakistan?
Our hosting infrastructure is built for reliability and uptime, with data centers that prioritize server performance to ensure your website is always accessible.

Do you provide technical support in Pakistan's local time zone?

Yes, our technical support team is available 24/7 to assist you with any hosting-related issues, and we ensure support during Pakistan's local business hours. Furthermore, we are offering local mobile numbers to provide phone and WhatsApp based support.
What types of web hosting packages do you offer for Pakistan-based websites?
We offer a range of hosting packages tailored to meet the needs of Pakistani websites, including shared hosting, VPS hosting, and dedicated server hosting.
Can I host a .pk domain with your hosting services?
Absolutely, we support .pk domain registrations and hosting for Pakistani domains to help you establish a local online presence.
Are your hosting plans affordable for small businesses and startups in Pakistan?
Yes, we offer cost-effective hosting solutions designed to accommodate the budgetary constraints of small businesses and startups in Pakistan.
What payment methods do you accept for hosting services in Pakistan?
We accept a variety of local payment methods, including bank transfers, EasyPaisa, JazzCash, and more, to make it convenient for our Pakistani clients.
What control panel do you provide for managing hosting accounts?
We offer cPanel, CWP Panel, Cyberpanel and others, all control panels are user-friendly that simplifies website management tasks for our Pakistani clients.
Do you offer website backup services to protect against data loss?
Yes, we provide regular website backups to ensure your data is safe, and we offer options for automatic backups.
How can I transfer my existing website to Tezhost's hosting services in Pakistan?
Our migration experts can assist you with the seamless transfer of your website to our servers at no additional cost.
Can I upgrade my hosting plan as my website's needs grow in Pakistan?
Certainly, we offer scalable hosting solutions, allowing you to upgrade your plan to accommodate increased traffic and resource demands.
What kind of uptime guarantee do you provide for hosting in Pakistan?
We offer a 99.9% uptime guarantee, ensuring that your website remains online and accessible to visitors in Pakistan and beyond.