Get Your Domain Name
.AE 260 AED
.COM 42AED
.NET 52AED
.INFO 76AED
.IO 280AED
.ORG 52AED
.Com Registration
AED42
/YR
I recommend tezhost for purchase domain and hosting. I have using there service from last 6 years. At any issue the technical team urgently provide full support to resolve the issues.
Umair Hazarvi

There service is extremely amazing and never experienced such kind of brilliant support from a hosting provider. I found them really really very co-operative.
Highly recommended!!!
Raza Khilji

We were having Hosting service of Hostbreak since last 3years but having issues of some emails not been delivered to few of our customers and some other issues and finally we decided to move to Tezhost and extremely happy the way their team respond and keep on concentrating on service level which is very valuable. Actually one of our sister concern company already having hosting facility from Tezhost and much satisfied that's why preferred to move on it. We wish them all the success. Regards, Muhammad Kamran Grow Pure Pvt Ltd
Muhammad Kamran Ahmed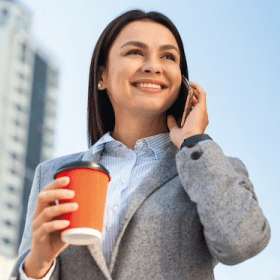 TezHost's Plesk Windows Hosting is a dream come true for Windows users. The user-friendly control panel, combined with their reliable servers, makes managing websites a breeze. A fantastic hosting experience!
Olivia Mitchell

Tezhost has numerous, robust features that satisfy nearly every web hosting need. Whether you're looking for shared, cloud, VPS, or reseller hosting, Tezhost has the pricing and flexibility to make your website goal a reality. I have tried many web hosting like Namecheap, Bluehost, HostGator, DreamHost and almost every national and international web hosting. But, after 5 years of my experience I find out Tezhost provide the best and affordable web hosting service.
Mehran Khan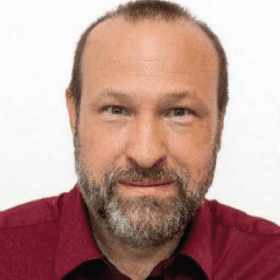 I switched to TezHost's Cheap Shared Hosting plan, and it has been a wise decision. My website's stability and loading speeds have improved significantly, thanks to their reliable infrastructure and efficient support team.
Florian Stiege
www.insight-solutions.com
Managing multiple websites is a breeze with TezHost's cPanel web Hosting service. The intuitive control panel, coupled with their reliable servers, simplifies website management. A fantastic hosting solution!
John Davidson

Powerful hosting meets simple Domains and budget-friendly Pricing
Frequently Asked questions
How Do I Register a Domain Name at TezHost UAE?
It's easy to Register a Domain Name at TezHost UAE. Our easy-to-use interface lets you look for available domains, pick the one that works best for your brand, and follow the steps to register it. It's quick and easy to do!
What Domain Extensions Do You Offer?
TezHost UAE has a wide range of domain extensions, including famous ones like.com,.net, and.org as well as country-specific ones. You'll find the right online name for you.
Can I Transfer My Existing Domain to TezHost UAE? 
Yes, for sure! We've made the process of transferring a name simple for you. Just start the move process and do what it tells you to do, and our team will walk you through the rest. You can initiate the process of domain transfer to TezHost through this page .
What is your Domain Privacy Protection?
Our Domain Privacy Protection service makes sure that your private information doesn't show up in the public records of the domain. It protects you from spam and unwanted offers that have to do with your name.
How Long Does Domain Registration Take for .AE?
 Registering a domain name for.Most AE additions take between 24 and 48 hours. After you've finished registering, you'll have full control over your name.
Do You Provide Email Services with Domain Registration?
Yes, along with name registration, we also offer email services. You can have professional email addresses that fit your domain, which will improve your online presence.
What Happens If My Domain Expires?
 If your domain name runs out, you have a grace time during which you can renew it for free. But if the grace time ends and the domain is not renewed, others may be able to register it.
Do You Offer Domain Name Suggestions?
 Yes, we make ideas for domain names based on keywords and what you want. This can help you find a domain name that fits your brand.
How can I manage DNS Records at TezHost UAE? 
Through our easy-to-use interface, it's easy to manage DNS information. Your DNS settings are easy to change, update, or adjust to meet your needs.
How Can I Check Domain Availability?
 With our domain search tool, you can see if the name you want is available. You can move forward with the registration process if it is open.
What Should I Consider When Choosing a Domain Name? 
Think of a domain name that is easy to remember, fits with your brand, and, if possible, includes keywords related to your business or industry.
Can I Change My Domain Name After Registration? 
The name of a domain cannot be changed after it has been purchased. It is important to choose a domain name that correctly describes your brand.
Do You Offer Domain Name Reselling Services? 
Yes, we can help people who want to sell domain names if they want to become domain marketers. Contact our team if you want to know more.
Can I Transfer My Domain Away from TezHost UAE? 
Yes, if you need to, you can move your name away from TezHost UAE. Our customer service team can help you through the process of transferring out.