Cheap SSL Certificate Plans
GeoTrust QuickSSL Premium
We provide the best SSL certificate options for all kind of website with Free integration support
Secure your website fast. GeoTrust® QuickSSL® Premium certificates are one of the quickest ways for you to start protecting online transactions and applications with SSL. With an automatic authentication and issuance process, it takes just minutes to get your QuickSSL Premium SSL certificate. After that, managing and renewing your certificates is a snap. With GeoTrust, you get inexpensive SSL without sacrificing convenience, choice, or reliability.
We provide the best SSL certificate options for all kind of website with Free integration support
RapidSSL® Certificates help you keep your customers' transactions secure with up to 256-bit data encryption and site authentication. Buy a certificate and speed through enrollment with automated domain control validation. Best of all, our SSL certificates are among the most affordable in the industry. We keep our costs down and pass the savings on to you.
GeoTrust True Business ID Wildcard
We provide the best SSL certificate options for all kind of website with Free integration support
Simplify certificate management with the convenience of a Wildcard certificate. GeoTrust® True BusinessID Wildcard certificates allow you to secure multiple subdomains on a single certificate, reducing management time and cost. Whether it's your company's home page or your mail server's hostname, protecting sensitive information is your goal — and it's our goal too.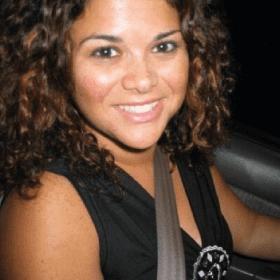 A very diligent team on reliable servers. We are high volume and cannot afford down time and inconsistency. Our clients are in NYC and downtime equates to loss of revenue. The team at Tezhost have proven to be top notch. Dependable and highly knowledgable, they have extended themselves to us at every hour of the day which is invaluable to us. Highly recommended. Thank you very much.
Orly

www.9fold.me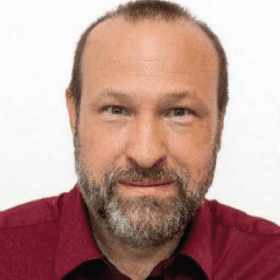 I switched to TezHost's Cheap Shared Hosting plan, and it has been a wise decision. My website's stability and loading speeds have improved significantly, thanks to their reliable infrastructure and efficient support team.
Florian Stiege

www.insight-solutions.com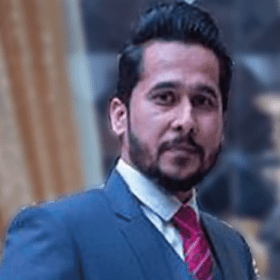 We were having Hosting service of Hostbreak since last 3years but having issues of some emails not been delivered to few of our customers and some other issues and finally we decided to move to Tezhost and extremely happy the way their team respond and keep on concentrating on service level which is very valuable. Actually one of our sister concern company already having hosting facility from Tezhost and much satisfied that's why preferred to move on it. We wish them all the success. Regards, Muhammad Kamran Grow Pure Pvt Ltd
Muhammad Kamran Ahmed

Tezhost has numerous, robust features that satisfy nearly every web hosting need. Whether you're looking for shared, cloud, VPS, or reseller hosting, Tezhost has the pricing and flexibility to make your website goal a reality. I have tried many web hosting like Namecheap, Bluehost, HostGator, DreamHost and almost every national and international web hosting. But, after 5 years of my experience I find out Tezhost provide the best and affordable web hosting service.
Mehran Khan

I recommend tezhost for purchase domain and hosting. I have using there service from last 6 years. At any issue the technical team urgently provide full support to resolve the issues.
Umair Hazarvi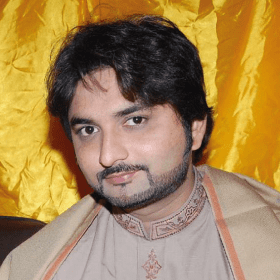 I switched to TezHost's Cheap Shared Hosting plan, and it has been a wise decision. My website's stability and loading speeds have improved significantly, thanks to their reliable infrastructure and efficient support team.
Raza Khilji

Features:1
Data Encryption with TezHost SSL
SSL encrypts the data transmitted between the user's browser and your web server. This ensures that sensitive information like login credentials, personal details, and payment information is secure and cannot be intercepted by malicious actors.
Features:2
Protection from Phishing
SSL helps protect your site from phishing attacks where malicious actors attempt to impersonate your website to steal user information. The padlock icon helps users differentiate between legitimate and fake websites.
Features:3
Compliance with Regulations
Many data protection regulations, such as GDPR in Europe and HIPAA in the United States, require the use of SSL to protect user data. Complying with these regulations is essential for avoiding legal issues.
Features:4
Secure Online Transactions
If you run an e-commerce website, SSL is crucial for securing online transactions. It ensures that payment information is encrypted, reducing the risk of fraud and protecting your customers.
Features:5
Resist Man-in-the-Middle Attacks
SSL prevents Man-in-the-Middle (MITM) attacks where an attacker intercepts communication between the user and your server. With SSL, even if intercepted, the data remains encrypted and unreadable to the attacker.
Features:6
User Trust & SEO Boost
SSL certificates display a padlock icon or a green address bar in the browser, indicating a secure connection. This visual cue builds trust with your website visitors, assuring them that their data is protected.
Search engines, like Google, consider SSL as a ranking factor. Websites with SSL tend to rank higher in search results, potentially increasing your site's visibility and traffic.
Powerful hosting meets simple Domains and budget-friendly Pricing
Frequently Asked questions
What type of SLL certificates available at TezHost UAE?
TezHost UAE offers various SSL types including Standard DV SSL, Organizational Validation, and Extended Validation SSL certificates. You can read our article on different types of SSL existing to go with.
Can I get an SSL certificate for my website Free?
If you go with TezHost UAE; Yes. We offers free SSL certificates with all hosting packages. You can get an free SSL certificate if you buy hosting from us.
Do you provide support during installation and while buying the SSL?
Yes, one of our security expert will assist you during the installation of SSL in your site. If you find it hard to install SSL, Our team will properly install SSL on your site.
Is it easy to install an SSL certificate on website?
The process of installing an SSL certificate on your website typically involves generating a certificate signing request (CSR), submitting it to the certificate authority, receiving the SSL certificate, and then installing it on your web server. TezHost can provide specific instructions or guidance based on your hosting environment.
Will you migrate my SSL from other hosting provider to TezHost UAE?
The SSL migration is no doubt possible and we wil lassist you migrate you SSL from other host to TezHost UAE. Besure that process may vary depending on the certificate authority and host involved. TezHost can assist you with the transfer process if you decide to switch provider.
How does SSL Certificate affect website performance?
Having an SSL Certificate is a blessing for website owners. SSL helps you secure your important data. SSL will not affect you websites performance or lower speed of loading.
However, certain configurations or insecure elements on your website may affect loading speed. It's important to optimize your website's performance to ensure smooth SSL encryption and overall speed.