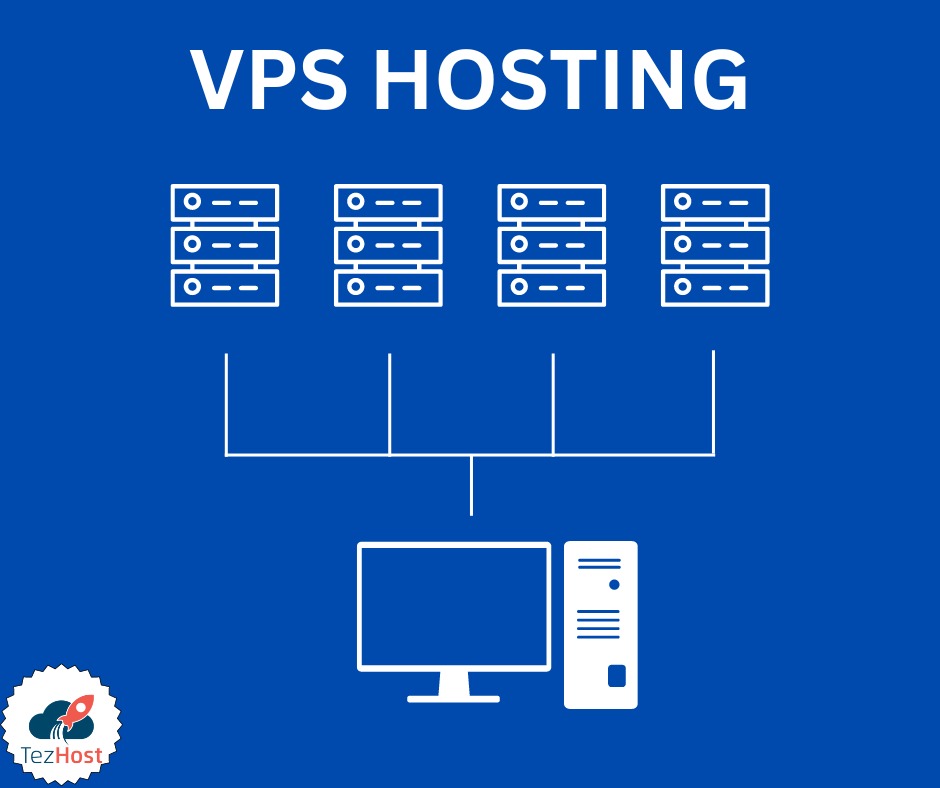 Best Practices for Choosing the Right VPS Hosting Provider
Performance, usability, support, and a few other considerations should all be taken into account when selecting a Virtual Private Server (VPS) hosting company. Your web administration work can go much more smoothly if you pay attention to this. The number of Internet users has more than doubled in the last ten years. It has become increasingly important for websites to provide exceptional performance and dependability in order to serve them. Your web hosting company also has a role to play in this. In this blog post, we will learn what are some best Practices for Choosing the Right VPS Hosting Provider.
Why VPS?
Today's VPS hosting is much more advanced than it always was. It is now much simpler to handle, and in some situations, the price has also decreased dramatically. However, it cannot be disputed that VPS hosting has advantages over shared hosting due to its very nature.
Good website performance is a requirement for search engines like Google as one of their ranking factors. In order to meet these needs and receive our fair amount of traffic, as website owners, we must pay attention to this.
One method to be sure of that is by using a VPS. There are, nevertheless, a lot of additional strong arguments in favor of choosing VPS hosting. How to determine whether a web hosting service provider is truly good is maybe more crucial.
Best Practices for Choosing the Right VPS Hosting Provider
There are various aspects of VPS hosting that you can consider assessing. When you consider all of these factors, you will have a better picture of how the host fits your requirements. They consist of;
Server uptime
Speed
Managed or unmanaged
Cost
Customer support
Backup
Security
Special features
Server Uptime
The indicator of reliability for VPS hosting is uptime. It is frequently expressed or assessed as a percentage. For instance, if a host advertises 99% uptime, it indicates that, on average, during the course of a month, the web server is only offline for a total of no more than 7 hours.
Your website will function more dependably if web hosting firms offer higher uptime. This is crucial for your users as well as your search engine rankings. Verify that the web host you are considering includes an uptime guarantee in their Terms of Service.
Speed
Web page speed and web server speed are not the same things. The first one is a rating of how quickly a query is answered by your web hosting server. It serves as a gauge of the caliber of service a web hosting business offers.
While it is possible to improve the speed at which a web page loads, it is not really viable to do the same for the speed at which a web server operates. Speed is a key component in search rankings. The web host will be responsible for this.
Managed or Unmanaged
The essence of VPS hosting is a little more technical. As a result, the better web hosting companies will let you choose between Managed and Unmanaged VPS plans. Managed VPS is a great option if you want to concentrate more on creating and expanding your websites.
With a Managed VPS plan, your VPS account's technical maintenance is handled by the web host. You will have less housework to do as a result, giving you more time to focus on what you actually need.
Not all companies offering VPS hosting will let customers choose between managed and unmanaged plans. Occasionally, hosting companies could be hesitant to offer Managed hosting plans due to a variety of factors, such as technological difficulties, high service costs, or other factors.
Cost
Costs have decreased generally for the majority of technology. Yet, you should pay less attention to the service's actual cost when choosing web hosting. A cost-benefit analysis will be much more helpful in this case.
Are you actually in need of everything that's included in that plan, even if you're paying top bucks for the best in the business? But, keep in mind that a package that is too inexpensive may indicate cost-cutting elsewhere, so be wary of really low-cost VPS hosting!
Customer Support
This is one of the best practices for choosing the right VPS hosting provider. Customer service may be the most important factor in VPS hosting. Nobody enjoys having to wait for a long time to hear back. Before you subscribe to a web host's service, whenever possible, get in touch with their support staff.
In addition, it would be a good idea to assess the available customer support channels. Despite the fact that a ticketing system is a norm, some web hosts will also use live chat, phone assistance, a knowledge base, or even host a community forum.
Backup
Generally speaking, it's a good idea to have a reliable backup in place in order to boost the dependability of your site. You must confirm that your VPS server has provisions in place in this particular region. Although many hosting businesses provide backups, their service scope may vary.
For instance, how often backups are performed, how long the data retention period is, how easy it is to retrieve data from a backup, whether automation is used, whether individualized scheduling can be arranged, and more.
The plan will work out better the more possibilities there are. This, however, does not need to be the main focus because it may also be implemented at the account level. It is necessary to consider this feature while Choosing the Right VPS Hosting Provider
Security
Although shared hosting is less secure than all VPS hosting, there are still considerable variations across VPS providers. The sort of VPS hosting that is offered has a role in this. More security can be provided, for instance, by service providers offering cloud-based VPS solutions.
When selecting a VPS package, this should be a top priority because security concerns can result in substantial reputational harm in addition to financial loss.
Special Features
You can tell how committed a web host is regarding its clients and business in this particular area. Sincere to say, the majority of web hosting providers normally offer comparable goods and services. As they say, the devil is in the details.
Does the VPN host you're thinking about providing something that will help you stand out from the crowd? Does it, for instance, include unique cost-saving features, performance enhancements, or other characteristics not easily found on the market?
VPS with TezHost
TezHost has been in business for a while and has established a solid reputation as a trustworthy service provider. There are several features that make TezHost stand out from the competition when it comes to VPS.
Compared to more conventional VPS hosting plans, TezHost's VPS solutions offer even superior performance and dependability because they are cloud-based.
TezHost provides assistance in a number of ways, including enhanced user experience, 24/7 support, increased cost-effectiveness, and improved performance—all at incredibly low prices.
Which VPS hosting is best?
TezHost Cloud VPS plans offer extremely competitive features at reasonable rates. Aside from the extra reliability and performance of Cloud technology, it comes with value-added features that give users a choice over expensive licensed solutions.
Do I need VPS hosting?
For many reasons, VPS hosting is a far better option than shared hosting. Website traffic usually increases over time, therefore it is usually time to upgrade to a VPS plan if you feel that you are outgrowing your current one.
Almost invariably, VPS hosting is quicker than shared hosting. The VPS plans' access to dedicated resources, including CPU time, memory, bandwidth, and storage space, is a significant factor in this.
In general, VPS hosting plans offer superior performance, greater security, greater customizability, greater scalability, and more. They enable you to host websites that provide your users with improved performance and safety.
Conclusion
Owners of websites should select a reliable partner for their web hosting requirements. Making the wrong decision when selecting a VPS service provider could have detrimental effects in the future. In this blog post, we have learned some of the best Practices for Choosing the Right VPS Hosting Provider.
To aid in your review, make a list of the areas that are most important for your site. Compare those to what various service providers have to offer after that. Keep in mind that cost isn't everything, and cutting too many corners when it comes to hosting costs can result in more time being spent later trying to fix issues.
Comment:
Posted on: June 26, 2023
Category: VPS Hosting
Virtual Private Server (VPS) hosting is becoming increasingly popular for businesses of all sizes. It's a cost-effective way
By TezHost Editorial
Posted on: August 7, 2023
Category: VPS Hosting
Virtual Private Servers (VPS) are an excellent option for those who need more control, flexibility, and resources than
By Sara Imtiaz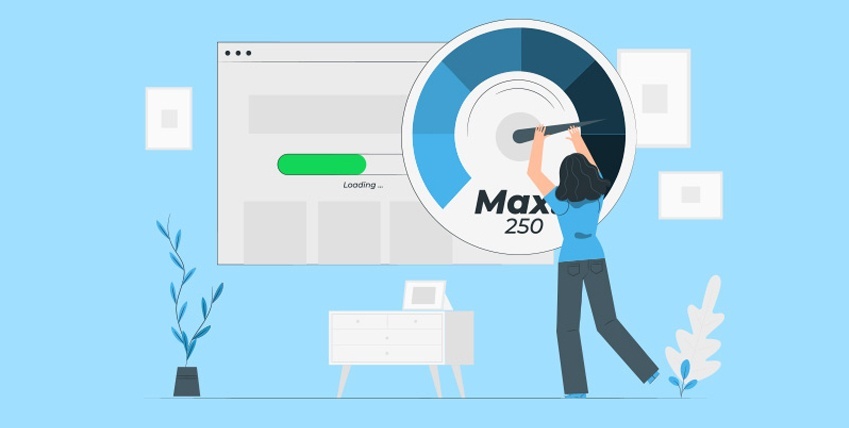 Posted on: June 27, 2023
Category: VPS Hosting
Hosting your website on Virtual Private Server (VPS) hosting can improve the page load speed of your site,
By TezHost Editorial