What is Colocation Hosting?
Do you know the difference between colocation hosting and web hosting? In some situations, they can both be used interchangeably, but in other situations, one might be better than the other. Learn more about what colocation hosting is, as well as how it compares to web hosting and its advantages in this complete guide to colocation hosting!
What is Colocation Hosting?
Colocation hosting is a type of hosting that is located in one location, usually in a data center, while the other location is the hosting server. This type of hosting is often called co-location hosting because the hosting server and the hosting customers are in the same physical location. The hosting customer sends the data to the hosting server and the hosting server sends the data to the hosting customer.
Colocation hosting is an alternative to renting space on an internet service provider's (ISP) server or leasing space in a co-location facility. This kind of hosting is used for a variety of reasons, such as to maximize the speed of your website, to help the company grow, or to save money. It is a type of managed hosting and can be a great choice if you are looking to reduce costs while still keeping your website or service up and running.
This can be an attractive option for the customer because the company does not have to worry about maintaining a server or paying for power, internet access, or cooling costs. The customer also has flexibility with their pricing because they are only paying for what they use rather than having to pay a monthly fee.
How Colocation Hosting Works?
Colocation hosting is a type of web hosting that allows you to store your website's files on a remote server. The main difference between colo-hosting and other hosting methods is that colocation hosting allows for a much more customized experience. With colo-hosting, you are the sole host of your own website.
Colocated servers are just like home computers with larger hard drives, where one physical space contains many computers—in this case, servers. Your server will be located in an environment that offers climate control, fire protection, and 24/7 access to help keep your site up at all times (even when you're asleep or away).
Creating an environment that enables servers to operate at their greatest potential is the first step in maintaining and managing them. However, this is the fundamental issue that "server closet" enterprises face. Companies who are unable to handle these duties internally will look for a data center that provides colocation services.
Businesses that already have hardware and software but lack storage space can benefit from colocation as a service. Thus, the customers rent space from their service providers who also supply environmental control and housing for devices.
Clients configure and set up their servers after transporting their devices to a data center. Unless the customer specifically requests remote hands, the provider does not physically interact with the client's hardware.
While the hardware is being housed, the data center is in charge of all environmental management, including cooling, a dependable power supply, on-site security, and risk reduction.
Benefits of Colocation Hosting:
Colocation hosting is a great solution for companies with existing servers. However, some customers are better suited for colocation than others.
One of the main benefits of colocation hosting is the reduction in power and network costs. Building a high-end server environment is expensive and demanding. A colocation provider allows you to take advantage of such facilities without investing in all the equipment. Customers assemble their servers on secure world-class infrastructure without spending money to create them.
Additionally, colocation services allow customers to organize their finances with predictable hosting bills. Cost reductions and consistent spending have stabilized her business and freed up capital for her other IT investments.
Colocation space offers a wide range of connectivity options. When private or on-premises facilities rely on providers, colocation customers can take advantage of meeting rooms, cable fees, and significant costs to build established fiber optic networks.
Enterprises can instantly tap into multiple ISPs, network services, and cloud platforms at the touch of a button to create a network that can scale to meet their growing needs. Cross-connects and Layer 3 cloud onramps allow workloads to achieve speed and capability, dialing up and down bandwidth and managing charges in the cloud.
A colocation data center offers better security than your own data center. Colocation data centers range from physical security to implementing lockable cages and cabinets, enhanced monitoring and alarm systems, biometric access, and 24/7 security. Add layered protocols to keep your technology assets safe with onsite staff and more.
Enhanced security also provides access to 24/7 onsite support personnel to assist with everything from facility maintenance to monitoring, troubleshooting, and preventing system failures, security breaches, and outages. increase. All of this happens when the IT team has time to focus on the company's business.
By moving servers to data centers, customers can ensure full-time expert support. Colocation hosting providers specialize in the day-to-day operations of the facility, freeing up your IT department from these tasks. Your business can focus on hardware and software maintenance when power, cooling, security, and network hardware are managed.
Scalability and room for expansion:
Colocation hosting also has the advantage of providing flexible resources so that customers can grow with their needs without making regular capital investments. Enabling our clients to scale to support market growth is an essential attribute if we want to grow into a successful and profitable business.
Customers rely on Colo Hosting to keep their data always available to them and their users. They want consistent uptime. How long the server has been running Providers have not only service level agreements, but also emergency services and infrastructure redundancy that contribute to increased uptime.
Drawbacks Of Colocation Hosting:
Although colocation data center solutions have many advantages, they also have some drawbacks. Many of the drawbacks of colocation depend on the IT infrastructure you currently have and the partner colocation provider you choose.
The disadvantages of colocation hosting include the fact that your servers and other equipment may be in a different location than your users. This can be problematic if you have a lot of users and it is difficult for them to access the data. Another disadvantage is that your equipment costs more because it is in a different location.
Colocation hosting has setup fees, equipment, and installation costs. For smaller start-ups or companies with fewer server racks, these costs may outweigh the benefits of using data center colocation facilities.
Servers and other hardware components are essential to your IT infrastructure. Colocation covers the cost of acquiring these components. Servers and other IT gear aren't cheap, but buying your own has some advantages.
For example, the equipment can be selected according to specifications, price, etc., rather than being limited to what the cloud provider provides.
If you are looking to move from an existing on-premises data center or telecom room, you can save money by having to move your servers and other equipment to a colocation data center.
Possible loss of control:
Since you do not own the data center, you must comply with certain rules and regulations applicable to your tenant that limit access to certain time periods and may affect your comfort.
Equipment maintenance requires travel to the data center location. Therefore, it is important to understand facility and rack, cage, or suite access to negotiate your business's access requirements.
Smart hand services are often available to tenants, and in-house colocation facility experts handle maintenance and operational tasks when moving to a data center is less than ideal.
Conclusion
Colocation hosting is a type of hosting that is offered by hosting companies that are located in close proximity to the customer. The hosting company leases space in the same building as the client. This type of hosting is advantageous because the hosting company can provide a better service because it is in close proximity to the client. The disadvantage of colocation hosting is that it is difficult for the hosting company to provide the same level of service as if it were located elsewhere because it will be limited by the number of employees it can hire. This type of hosting is great for small businesses that need a website to be up and running quickly.
For more such blogs head on to our blogs section!
Comment:
Posted on: June 26, 2023
Category: Web Hosting
If you're looking to host a website, one of the most important decisions you'll have to make is
By TezHost Editorial
Posted on: June 27, 2023
Category: Web Hosting
When you have a good product and great customer service, most customers will be loyal to you and
By TezHost Editorial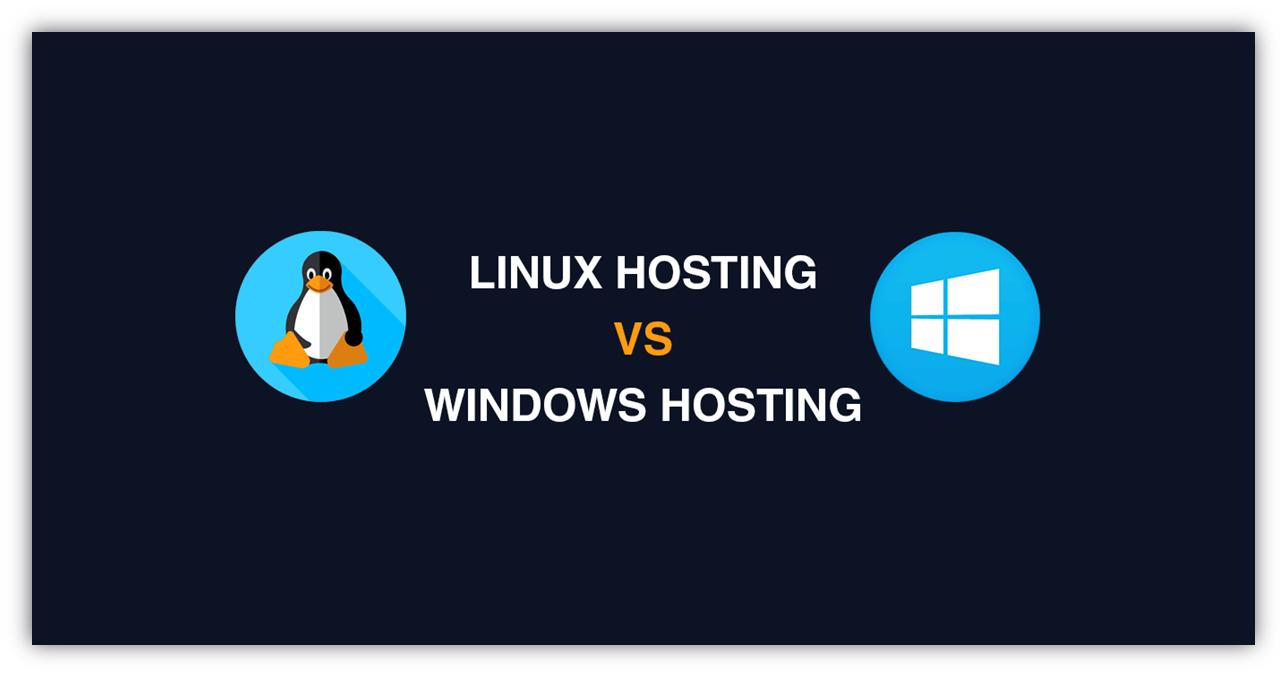 Posted on:
Category: Web Hosting
The two most popular operating systems are Linux and Windows. They are functional with your server. "What is
By TezHost Editorial