Plesk Web Hosting | All that you need to know ©
In this article, we will learn all that you need to know about Plesk Web Hosting.
What is Plesk?
It is a fully functional web-based control panel. This lets you create and administer numerous websites from a single interface. Due to the end-user-friendly menu, Plesk is a superb control panel system for VPS and dedicated servers.
The administrator can distribute resources for domains by creating client and site templates. Plesk is also built for operating and administering websites smoother.
Ask your hosting provider if Plesk can be installed on Linux servers if they only offer it on Windows systems. Verify that Plesk has extras like antiviruses to fully utilize its features.
What Is It Used For?
Plesk automates a variety of operations. With the help of a web browser, an administrator can set websites, reseller accounts, email accounts, DNS, and databases using the Plesk web hosting control panel.
WordPress, Joomla, and Drupal are just a few examples of the Content Management Systems (CMS) supported by Plesk. It also includes additional software like Docker, multi-server management, and environments for Node.js, PHP, Python, Ruby on Rails, and many other languages.
Microsoft Windows and various Linux/Unix platforms are both supported by Plesk. Additionally supported by Plesk are ColdFusion server, MySQL, PostgreSQL, MSSQL Server, and MSSQL Desktop Engine.
Plesk Web Hosting
According to performance and resource availability, hosting companies sell their packages. However, the provided control panel is a crucial consideration for many clients.
When looking for a new web server, Plesk is one of the most prevalent brand control panels. Plesk is the abbreviation for the Parallels Plesk Panel, a web hosting control panel.
It provides clients with an intuitive graphical user interface that controls the flow of websites easy for new users. Web hosting is also made simple by the way it is designed. Because of this, Plesk has remained popular among resellers.
TezHost is a web hosting company that offers its customers the best Plesk Web Hosting services worldwide along with expert team support available around the clock.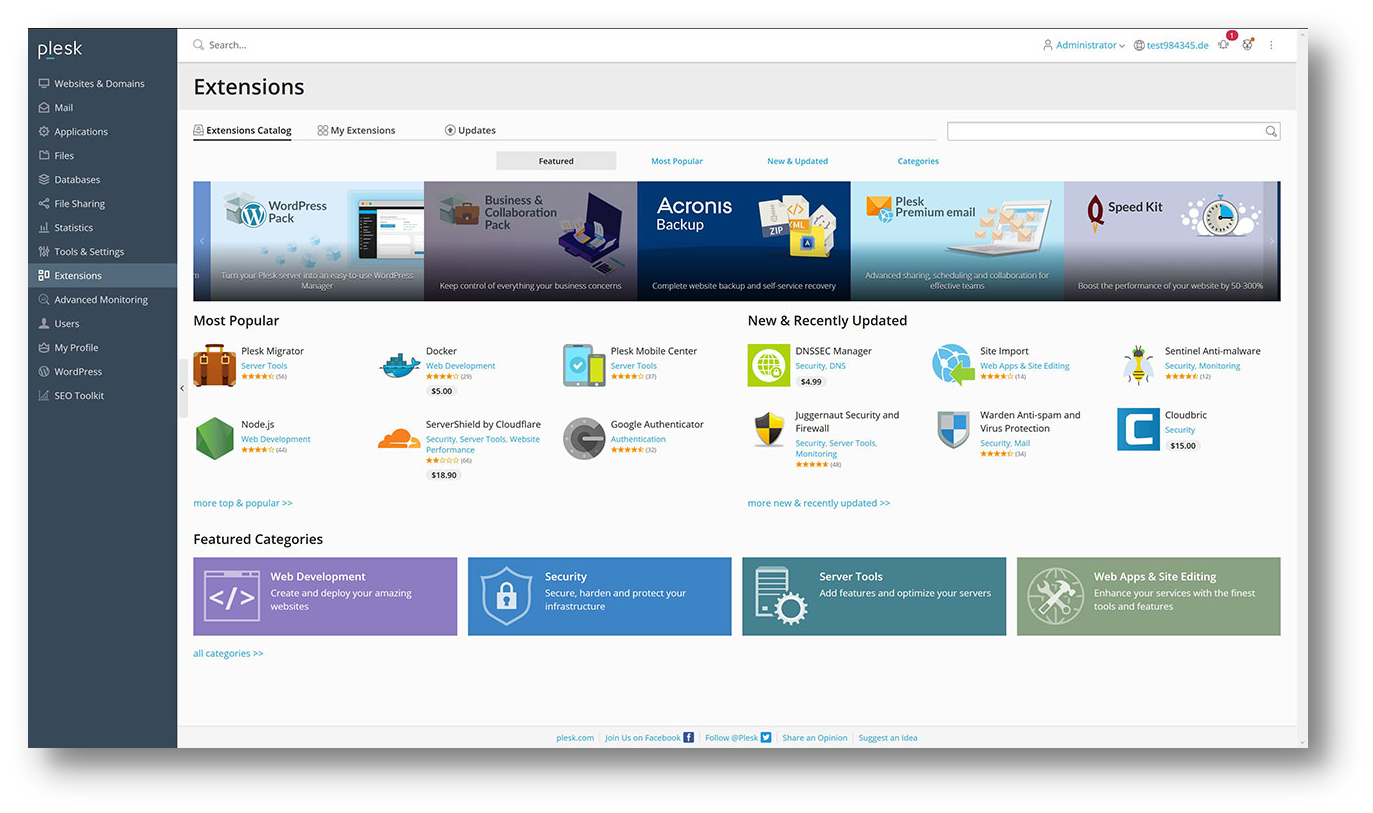 Reasons to use Plesk as Web hosting
1. Interface
Site owners can perform the administrative operations with Plesk's simple interface in only a few clicks. The one-click installation tool is appropriate for beginners who want a quick approach to installing a CMS like WordPress on their website.
You can manage all of your themes and plugins with ease thanks to the WordPress Toolkit that is already built in. Only the add-ons that the user commonly uses can be included in the control panel, which can be customized.
Customers can search for the add-ons they require using an integrated search box in the control panel.
2. Security
Plesk has a robust security system in place to prevent spam, making it incredibly safe. It runs the Fail2ban software scan continuously to get rid of malicious users and stop server attacks.
From the Plesk control panel, you can restrict IP addresses that belong to hackers.
3. Monitoring From A Mobile Device
When using Plesk, you may check your server's condition when away from the server farm because it offers mobile monitoring. You can use mobile monitoring to find out when the server-side issue first appeared.
This enables you to visit the server facility to repair the server when an issue arises.
4. Website Builder
You can create websites with the free website builder offered by Plesk using simple drag-and-drop techniques.
You can choose from more than 100 templates.
Consideration To Plesk Web Hosting
Below are given some factors that you should consider while choosing a Plesk Web Host:
1. Support
Before choosing your host, you should ask yourself how much support you need. If you are new to this, you should look for a host that can provide you with the best assistance.
Tezhost provides the best Plesk Web Hosting services worldwide along with expert team support available 24/7.
2. Additional Extensions
You can never have enough extensions when you use the control panel in Plesk.
Thus, you must consider that the host you are going to choose offers Plesk tools and extensions. Encryption, DDoS security, or website builders are a few examples.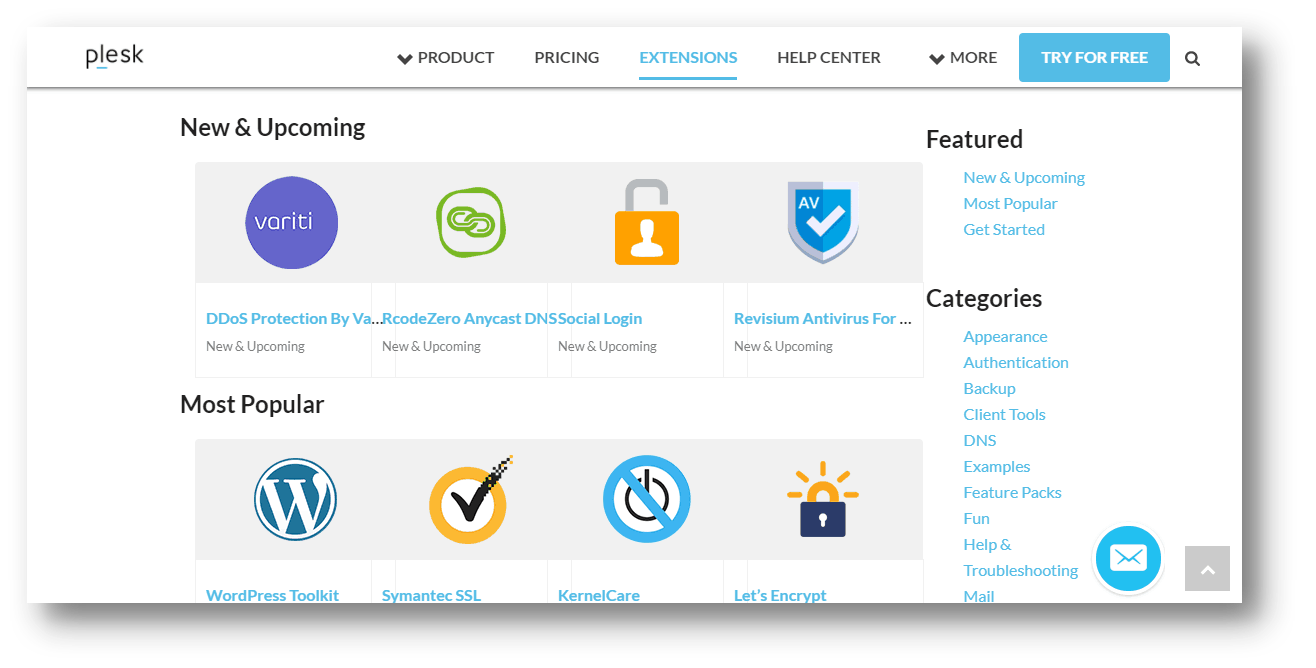 3. Updates
Knowing how frequently Plesk changes its current versions is crucial.
It is good to be aware of how frequently brand-new versions are made available to the general public. Keep an eye on beta releases.
4. Hosting And Server Types
It is a bad idea to choose a package just by learning that it can't be upgraded. Make sure Plesk is supported by your provider across all hosting plans you can use.
With that being said, are you going to be operating on a Windows or a Linux host? Although Windows servers do exist, Linux support is much more common.
Do All Popular CMS Platforms Have Support For Plesk?
With just a few clicks, Plesk's internal application installer makes it simple to install and manage the majority of CMS systems, such as Joomla, WordPress, Drupal, and Magento.
Ecommerce software, such as a shopping cart, can also be installed via the application installer. Additionally, the control panel can be used to directly uninstall any application.
Conclusion
Plesk's user-friendly interface and extensive selection of extensions make it simple for end users of any expertise level to manage their VPS or dedicated server. Plesk makes administering a server daily simple, which will save time and money.
Management of websites, emails, and databases will be faster thanks to automation provided by Plesk. Every extension installs with just one click.
This implies that all extension installs are automated, which makes each install simple and makes any end-user feel confident when building and configuring their website.
The best part is that Plesk structured its interface to just add features you use.
Comment: