`

Domain Name
45+ Different Domain
Name Extensions.
Our cheapest Hosting Plans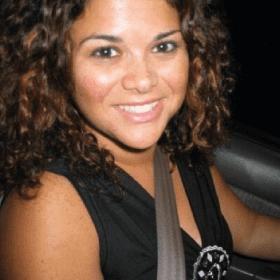 A very diligent team on reliable servers. We are high volume and cannot afford down time and inconsistency. Our clients are in NYC and downtime equates to loss of revenue. The team at Tezhost have proven to be top notch. Dependable and highly knowledgable, they have extended themselves to us at every hour of the day which is invaluable to us. Highly recommended. Thank you very much.
Orly

www.9fold.me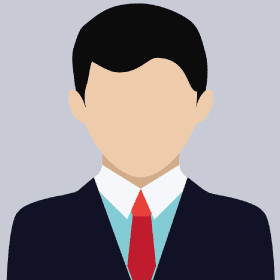 I switched to TezHost's Cheap Shared Hosting plan, and it has been a wise decision. My website's stability and loading speeds have improved significantly, thanks to their reliable infrastructure and efficient support team.
Gary R. Stevens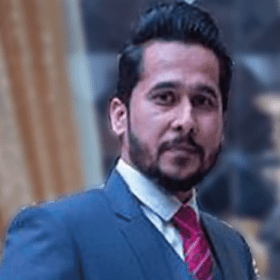 We were having Hosting service of Hostbreak since last 3years but having issues of some emails not been delivered to few of our customers and some other issues and finally we decided to move to Tezhost and extremely happy the way their team respond and keep on concentrating on service level which is very valuable. Actually one of our sister concern company already having hosting facility from Tezhost and much satisfied that's why preferred to move on it. We wish them all the success. Regards, Muhammad Kamran Grow Pure Pvt Ltd
Muhammad Kamran Ahmed

Tezhost has numerous, robust features that satisfy nearly every web hosting need. Whether you're looking for shared, cloud, VPS, or reseller hosting, Tezhost has the pricing and flexibility to make your website goal a reality. I have tried many web hosting like Namecheap, Bluehost, HostGator, DreamHost and almost every national and international web hosting. But, after 5 years of my experience I find out Tezhost provide the best and affordable web hosting service.
Mehran Khan

I recommend tezhost for purchase domain and hosting. I have using there service from last 6 years. At any issue the technical team urgently provide full support to resolve the issues.
Umair Hazarvi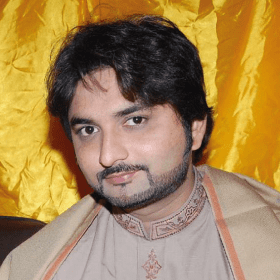 I switched to TezHost's Cheap Shared Hosting plan, and it has been a wise decision. My website's stability and loading speeds have improved significantly, thanks to their reliable infrastructure and efficient support team.
Raza Khilji

Features:1
Performance and Up-time
TezHost's carefully thought-out, low-cost web hosting plans in Pakistan are made to ensure your website works better than ever. With lightning-fast loading times and a solid commitment to minimizing downtime, we go above and beyond to guarantee a smooth user experience. Our 99% up-time guarantee shows that we are always committed to ensuring that your website is available and running all the time. This will significantly improve your online profile and boost your credibility in the digital world.
Features:2
Customer Support Availability
At TezHost, we know and understand that having reliable customer help is paramount. This is precisely why we offer service through WhatsApp 24 hours a day, 7 days a week, so you're never alone during your hosting journey. No matter what time of day or night it is, our friendly and helpful support team is always ready to answer your questions, ease your worries, or help you solve any technology problems that may come up. With TezHost, you can be sure you'll have a steady hand to lead you through every step of the hosting process.
Features:3
Sustainable Hosting Practices
TezHost is very proud of its commitment to hosting methods that are both performance-driven and good for the environment. Our hosting services are built on solid foundations that use less energy. This helps create a digital world that is greener and better for the environment. By choosing TezHost as your hosting partner, you get access to reliable and very cheap hosting solutions and take part in a group effort to reduce your carbon footprint and limit your impact on the environment.
Features:4
Location of Data Centers (CDNs)
TezHost's hosting mindset is built on the fact that our data centres are spread out in Pakistan intelligently. This strategic placement allows us to provide our valued clients with the best website performance without any trouble. In addition, our cutting-edge content delivery network (CDN) ensures that your website guests, no matter where they are, always have fast loading times and smooth browsing experiences.
Features:5
Scalability in Hosting Plans
Do you start small but have big plans to grow? TezHost is all you need. Our hosting plans are carefully designed to make it easy for your online presence to grow without any problems. As your website gets more famous and gets more visitors, our flexible plans can easily change to meet your changing needs. Upgrading to more complete packages has been carefully streamlined to save you from headaches often accompanying scaling. This makes sure that your website's speed always matches your highest goals.
Features:6
Control Panel Options
TezHost's easy-to-use cPanel makes the complicated world of website control much simpler and easier to understand. This easy-to-use control panel is a beacon of ease and efficiency in the ever-changing world of website management. It gives you easy control over a wide range of hosting features. It makes managing a website more accessible, giving you the pleasure of saving time and energy.
Features:7
Security Measures
In a digital world that changes quickly, security is not just a factor; it's a crucial need. TezHost is very aware of this and takes steps to ensure your online assets are safe. As part of our many security steps, we give away free SSL certificates and use the CXS AV Scanner, which is very good at finding malware. We also make sure that your info is safe by doing regular backups. With TezHost, your data isn't just secure and protected against a wide range of digital risks. This makes it possible to go online in a safe, worry-free way.
Powerful hosting meets simple Domains and budget-friendly Pricing
Frequently Asked questions
What makes TezHost UAE different from other hosting providers?
TezHost UAE stands out due to its unique features:
      • Localized Services: TezHost UAE caters to the UAE market, offering tailored solutions considering local needs and regulations.
      • Robust Infrastructure: TezHost invests in top-tier hardware and technology to ensure reliability and optimal performance.
      • Uptime Guarantee: TezHost UAE provides a high uptime guarantee, minimizing disruptions to your website's availability.
      • Comprehensive Security: With regular security updates, firewalls, and DDoS protection, TezHost UAE prioritizes the safety of your website..
How does TezHost UAE ensure fast loading time?
TezHost UAE ensures fast loading time through these strategies:
      • Content Delivery Networks (CDNs): Using CDNs, TezHost distributes your website content across multiple servers globally, reducing latency and enhancing loading speed.
      • Optimized Servers: TezHost UAE employs high-performance servers with SSD storage for quick data retrieval and processing.
      • Caching Mechanisms: Advanced caching techniques store frequently accessed data, minimizing the need to repeatedly fetch information from the server.
      • Data Compression: TezHost UAE compresses website data before sending it to users' browsers, reducing data transfer time.
How do I choose the right web hosting plan for my site?
Choosing the right web hosting plan is essential for your website's success. Different factors can be considered while selection of the hosting plan. Here is a beginners friendly guide about types of web hosting which may help you identify the plan your website need. Meanwhile, some common factor you should consider while selection of web hosting company are:
      • Website Type
      • Performance
      • Scalability
      • Customer Support
      • Security
What domains are available at TezHost UAE?
At TezHost UAE, you have the option to register domains with more than 48 extensions, Some popular domain extensions we offer including:
.AE, .COM, .NET, .INFO, .IO, .ORG
These domain extensions offer versatility in choosing the perfect web address that suits your brand or business.

Can I register a UAE Domain Name?
Yes, for sure! You can sign up for a UAE domain name through TezHost UAE. This extension can improve your online visibility and credibility in your local area. TezHost UAE helps you with the registration process, making setting up your brand in the UAE easy.
Do you offer Website Migration Services?
Yes, TezHost UAE has services for moving websites. Our expert team ensures that switching from your current hosting service to our platform goes smoothly so you have less downtime and trouble.
What level of customer support can I expect?
At TezHost UAE, you can expect:
      • 24/7 Availability: Our support team is available around the clock to address any concerns.
      • Knowledgeable Staff: TezHost UAE's support staff is well-trained and equipped to provide expert assistance.
      • Multiple Contact Channels: Reach out via live chat, email, or phone, whichever is most convenient.
      • Prompt Issue Resolution: TezHost UAE aims to quickly resolve any technical issues you encounter.
What payment options are available at TezHost UAE?
TezHost UAE offers diverse payment options for your convenience:
      • PayPal: A secure online payment platform widely used for transactions.
      • Visa & Mastercard: Credit and debit card options for seamless payments.
      • Cryptocurrency: TezHost UAE accepts cryptocurrencies, embracing the future of finance.
      • Bank Transfer: Traditional bank transfers are also an available payment method.
      • WISA: A local payment option catering to customers in the UAE.
What is your refund policy?
TezHost offers a 15-day money-back guarantee for their hosting services. If you are not satisfied with our services, you can request a refund any time within 15 days of signing up.