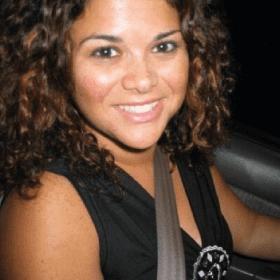 A very diligent team on reliable servers. We are high volume and cannot afford down time and inconsistency. Our clients are in NYC and downtime equates to loss of revenue. The team at Tezhost have proven to be top notch. Dependable and highly knowledgable, they have extended themselves to us at every hour of the day which is invaluable to us. Highly recommended. Thank you very much.
Orly

www.9fold.me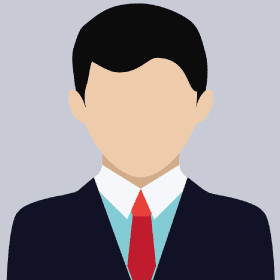 I switched to TezHost's Cheap Shared Hosting plan, and it has been a wise decision. My website's stability and loading speeds have improved significantly, thanks to their reliable infrastructure and efficient support team.
Gary R. Stevens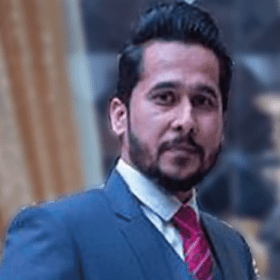 We were having Hosting service of Hostbreak since last 3years but having issues of some emails not been delivered to few of our customers and some other issues and finally we decided to move to Tezhost and extremely happy the way their team respond and keep on concentrating on service level which is very valuable. Actually one of our sister concern company already having hosting facility from Tezhost and much satisfied that's why preferred to move on it. We wish them all the success. Regards, Muhammad Kamran Grow Pure Pvt Ltd
Muhammad Kamran Ahmed

Tezhost has numerous, robust features that satisfy nearly every web hosting need. Whether you're looking for shared, cloud, VPS, or reseller hosting, Tezhost has the pricing and flexibility to make your website goal a reality. I have tried many web hosting like Namecheap, Bluehost, HostGator, DreamHost and almost every national and international web hosting. But, after 5 years of my experience I find out Tezhost provide the best and affordable web hosting service.
Mehran Khan

I recommend tezhost for purchase domain and hosting. I have using there service from last 6 years. At any issue the technical team urgently provide full support to resolve the issues.
Umair Hazarvi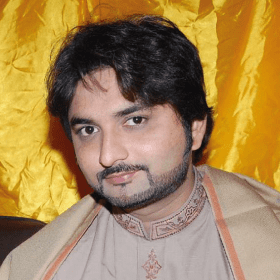 I switched to TezHost's Cheap Shared Hosting plan, and it has been a wise decision. My website's stability and loading speeds have improved significantly, thanks to their reliable infrastructure and efficient support team.
Raza Khilji

Features:1
High Uptime Guarantee
In Dubai's fast-paced and dynamic business environment, an assurance of high uptime is essential. Opt for a web hosting service with solid uptime assurance supported by a durable server infrastructure and 24x7 technical assistance. This ensures that your site remains accessible at all times, providing an unbeatable user experience. TezHost is a high uptime reduces the risk of income loss caused by downtime and increases the credibility of your website for your customers.
Features:2
Data Security and Privacy
Data security is a top concern. TezHost offers robust data encryption, regularly scheduled backups, and compliance with international standards for privacy. The GDPR is a good example, as are the compliance requirements and Dubai's laws on data protection and ensuring that your customers are protected by keeping their sensitive data private and safe, thereby establishing trust with your users.
Features:3
Compliance with Local Regulations
Dubai has specific rules that govern the content and activities on the internet. To avoid legal issues, TezHost comply with local laws. On demand we will also provide you with tools and features to monitor and filter content to keep you and your website safe and browse able from Dubia and UAE.
Features:4
Multilingual Support
Dubai's multicultural environment necessitates multilingual website support. TezHost offer you expert support 24/7 in multiple languages including, English, Hindi, Urdu, and Arabic (specific hour & Medium). Not only multilingual support but we also offer a variety of contact channels at TezHost UAE.
Features:5
Local Payment Options
Dubai's large customer base requires the support of local payment methods. TezHost is accepting payment though different local payment methods with worlds most popular international payment gateways including Paypal, Payoneer, Local bank and local e-wallets transfers. You can get more payment method details from TezHost Payment options page here.
Features:6
E-commerce Capabilities
Dubai is a thriving e-commerce market, making reliable hosting services in uae a must. TezHost provides complete E-commerce features, including secure payment gateways, seamless integration with shopping carts, and SSL certificates. These are the essential elements for running an effective online store and establishing trust with your customers by offering secure transactions and protecting their sensitive information.
Features:7
Server Scalability
Server scalability is crucial for hosting websites in Dubai. In today's fast-paced online world, your web host must allow you to quickly adapt server resources to meet changes in traffic and the demands on your site's resources. This flexibility is essential to ensure the same and reliable user experience, ensuring your site can handle sudden surges in traffic and efficiently maintain your online presence even as it grows. Luckly TezHost UAE's hosting plans are scalable.
Powerful hosting meets simple Domains and budget-friendly Pricing
Frequently Asked questions
What are the main aspects to consider when choosing a web hosting service?
The most critical factors are server reliability, customer support, data center location pricing, scalability and security functions, and the hosting that best meets your website's needs.
Is it important to get Dubai-based hosting for Dubai-focused site?
Although it's not required to host your website, using a Dubai-based hosting provider. Your focus should be choose an ideal web hosting services that offers good loading times and an excellent customer support in reasonable price.
Is there any restrictions on web-based content for websites located in Dubai?
Yes, Dubai has strict regulations regarding web-based content. Make sure your website is compliant with local laws, which could restrict content that is related to politics, religion, and themes for adults.
What is the average price of hosting a website in Dubai?
The cost of hosting on the web varies widely based on the hosting type you choose and the features you require. Shared hosting prices can begin at AED 20-50 dollars per month, whereas dedicated hosting and VPS will be more expensive.
Can I change Web hosting providers if I am unhappy with the service I receive in Dubai?
Yes, you can switch your web hosting companies in Dubai. Backing your domains, websites, and databases before switching to prevent data loss is essential. Even at TezHost we offer 14days Money back guarantee on web hosting.
What is the uptime guarantee, and why is it essential to Dubai's web hosting services?
The term "uptime" refers to the amount of time that your website will be functional. It is crucial in Dubai or anywhere, businesses rely on their website for customer interaction and online shopping. TezHost UAE offers an uptime guarantee of 99.9 percent or more to ensure that your website is always accessible to users.