Domain Name
45+ Different Domain
Name Extensions.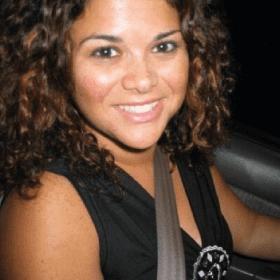 A very diligent team on reliable servers. We are high volume and cannot afford down time and inconsistency. Our clients are in NYC and downtime equates to loss of revenue. The team at Tezhost have proven to be top notch. Dependable and highly knowledgable, they have extended themselves to us at every hour of the day which is invaluable to us. Highly recommended. Thank you very much.
Orly

www.9fold.me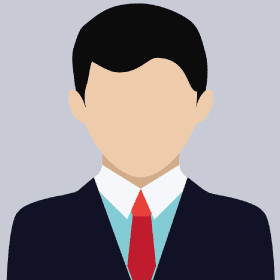 I switched to TezHost's Cheap Shared Hosting plan, and it has been a wise decision. My website's stability and loading speeds have improved significantly, thanks to their reliable infrastructure and efficient support team.
Gary R. Stevens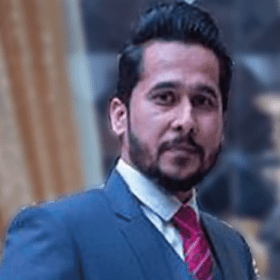 We were having Hosting service of Hostbreak since last 3years but having issues of some emails not been delivered to few of our customers and some other issues and finally we decided to move to Tezhost and extremely happy the way their team respond and keep on concentrating on service level which is very valuable. Actually one of our sister concern company already having hosting facility from Tezhost and much satisfied that's why preferred to move on it. We wish them all the success. Regards, Muhammad Kamran Grow Pure Pvt Ltd
Muhammad Kamran Ahmed

Tezhost has numerous, robust features that satisfy nearly every web hosting need. Whether you're looking for shared, cloud, VPS, or reseller hosting, Tezhost has the pricing and flexibility to make your website goal a reality. I have tried many web hosting like Namecheap, Bluehost, HostGator, DreamHost and almost every national and international web hosting. But, after 5 years of my experience I find out Tezhost provide the best and affordable web hosting service.
Mehran Khan

I recommend tezhost for purchase domain and hosting. I have using there service from last 6 years. At any issue the technical team urgently provide full support to resolve the issues.
Umair Hazarvi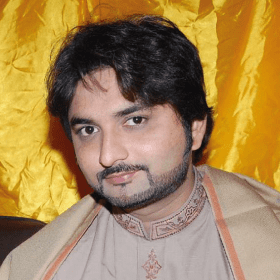 I switched to TezHost's Cheap Shared Hosting plan, and it has been a wise decision. My website's stability and loading speeds have improved significantly, thanks to their reliable infrastructure and efficient support team.
Raza Khilji

Features:1
Reliable web hosting service
Rest assured, our cheap web hosting service guarantees exceptional reliability, keeping your website accessible to users with minimal downtime. Our robust infrastructure and advanced technologies ensure a stable and secure hosting environment. You can rely on us to keep your website accessible to visitors without interruption thanks to our reliable support.
Features:2
High-Performance Hosting
Experience blazing-fast performance with our hosting service. We optimize servers, employ advanced caching techniques, and fine-tune software for lightning-fast page loading and seamless user experiences.
Whether you run a small blog or a bustling e-commerce platform, our high-performance hosting ensures your website responds swiftly, even during heavy traffic. Enjoy the benefits of a fast and responsive website with our hosting solution.
Features:3
Scalable website hosting Services
As your business grows, our hosting service grows with you. Enjoy the flexibility of scalable resources that adapt to your website's increasing traffic and demands. Seamlessly add CPU, RAM, and storage to accommodate any amount of traffic without compromising speed or reliability.
Focus on expanding your website while we handle the scalable hosting solutions.
Features:4
Foolproof Security
Safeguarding your website and data is our top priority. With robust security measures, including firewalls, intrusion detection systems, and regular security audits, we protect against hacking attempts, malware, and data breaches.
Our SSL certificates, secure FTP access, and backup solutions further fortify your website's security. Rest easy, knowing your valuable assets are protected.
Features:5
Excellence in customer service
In order to give you a seamless and positive experience with our cheap web hosting service, we work hard to provide timely and individualized customer care. Our dedicated support team is available 24/7 to assist with any hosting-related queries or issues. Whether you're setting up your website, troubleshooting technical problems, or have questions about our plans, our knowledgeable and friendly staff is here to help. Experience our prompt and personalized customer service.
Features:6
Easy-to-use control panel
Managing your website is a breeze with our user-friendly control panel. Simplified navigation and intuitive controls allow easy domain management, email account setup, application installation, and access to essential hosting features. Our goal is to make website management effortless, whether you're a beginner or an experienced user. Even individuals with little technical knowledge may effectively administer their website with our control panel's simplified layout and easy navigation.
Features:7
Regular website backups
Protecting your data is paramount. Our web hosting service includes regular website backups. We automatically back up files, databases, and configurations at scheduled intervals. In the event of accidental deletion or hardware failure, easily restore your website to a previous backup point. With regular backups, your data remains secure, minimizing downtime and ensuring peace of mind.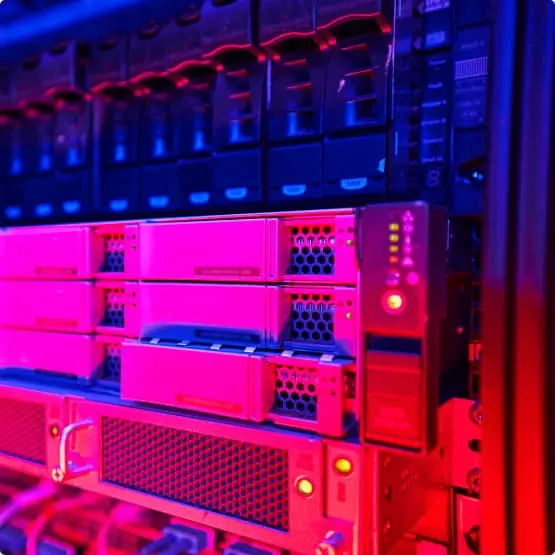 Hosting made powerful, domains made simple, pricing made cheap.
Frequently Asked questions
What kind of hosting services do TezHost offer?
TezHost offer different types of web hosting services to choose from. All the packages can cater to the unique requirements of different websites. It provides a variety of hosting services. including:
Shared Hosting:
Shared hosting is a kind of hosting works great for websites that are not too big or don't need a lot of resources. When you opt for shared hosting, your website will be hosted on a server that is shared with other websites.
WordPress Hosting:
WordPress hosting package is made specifically for WordPress websites. Our service offers server configurations that are optimized specifically for WordPress websites. This is just so that the websites run smoothly and efficiently.
VPS Hosting
With VPS hosting You'll have greater resources and control over your server environment. This is great for websites that require more flexibility.
Dedicated Hosting
With dedicated hosting type plans, you get a server that is exclusively yours to use. This means you don't have to share resources with other users. This will provide you more control and flexibility.
Plesk/cPanel Hosting
cPanel hosting or Plesk hosting are a great web hosting platform that offers a user-friendly interface and a variety of features. It is the great option to help you manage your website.
What are the benefits of using TezHost.com?
Some of the benefits of using TezHost.com include high uptime, fast page loading times, 24/7 customer support, a user-friendly control panel, and affordable pricing.
What is the uptime guarantee for your hosting services?
TezHost offers a 99.9% uptime guarantee for all of their hosting services.
What kind of support do you offer?
We offer 24/7 customer support through multiple channels, including:
Live chat:
Our team is available 24/7 to help you with any technical issues. You can easily connect with our live chat support through the website.
Email Support:
If you have a less pressing issue or question, you can send us an email and our support team will get back to you within a reasonable timeframe. ([email protected])
Phone:
If you prefer to speak with a support representative over the phone for immediate response, you can call to get in touch with our team.
Support ticket:
You can submit a support ticket through our online portal for more detailed issues. Our team will review your request and provide you with a detailed response as soon as possible.
knowledge base:
Our knowledge base is a great resource for finding quick solutions to common issues. You can see a range of blogs including guides and tutorials.
How do I sign up for a hosting plan?
To sign up for a hosting plan with TezHost, click on the "Register" button on the top right corner of their homepage. This will take you to a registration form where you can select your desired hosting plan and complete the signup process.
Can I transfer my existing website to TezHost.com?
Yes, you can transfer your existing website to TezHost.com. Our team will check the website and if there is not much technical work involved, we will transfer it for free.
How to contact Customer Support?
To contact TezHost customer support, you can use one of their support channels such as email ([email protected]), live chat, WhatsApp, or generate a support ticket. These options are available on the TezHost homepage.
Can I upgrade or downgrade my hosting plan?
Yes, you can downgrade or upgrade directly from our website. You can also create a support ticket if you need help in this regard.
What is your refund policy?
TezHost offers a 14-day money-back guarantee for their hosting services. If you are not satisfied with their services, you can request a refund within 30 days of signing up.