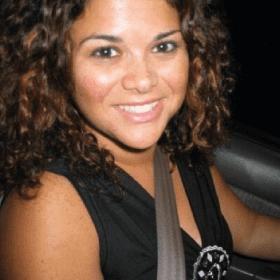 A very diligent team on reliable servers. We are high volume and cannot afford down time and inconsistency. Our clients are in NYC and downtime equates to loss of revenue. The team at Tezhost have proven to be top notch. Dependable and highly knowledgable, they have extended themselves to us at every hour of the day which is invaluable to us. Highly recommended. Thank you very much.
Orly

www.9fold.me

TezHost's VPS hosting is a game-changer for my online ventures. The dedicated resources and scalable infrastructure empower my website to handle high traffic effortlessly. A reliable and flexible hosting solution.
Mark Robinson

I can't praise TezHost's Dedicated Server enough. The power and performance it offers are remarkable. Their skilled team ensures smooth operations and timely assistance. A rock-solid choice for heavy-duty websites!
Michael Harrison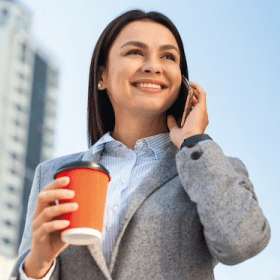 TezHost's Plesk Windows Hosting is a dream come true for Windows users. The user-friendly control panel, combined with their reliable servers, makes managing websites a breeze. A fantastic hosting experience!
Olivia Mitchell

TezHost's domain registration service is fast and hassle-free. The extensive range of TLDs and competitive pricing make it my go-to choice. Registering and managing domains has never been easier!
Andrew Peterson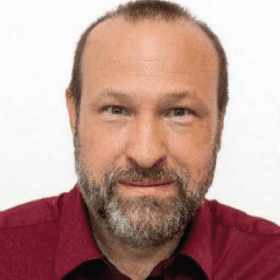 I switched to TezHost's Cheap Shared Hosting plan, and it has been a wise decision. My website's stability and loading speeds have improved significantly, thanks to their reliable infrastructure and efficient support team.
Florian Stiege
www.insight-solutions.com
Managing multiple websites is a breeze with TezHost's cPanel web Hosting service. The intuitive control panel, coupled with their reliable servers, simplifies website management. A fantastic hosting solution!
John Davidson

Features:1
Acronis Backup and Recovery:
Effortlessly back up your data and applications with Acronis Backup and Recovery. This robust solution enables you to create reliable backups of your systems, databases, files, and virtual machines, ensuring that your data is protected and can be easily recovered in the event of a disaster.
Features:2
File-Level Backup and Cloud Backup:
Acronis Cyber Suite provides flexible backup options, including file-level backup and cloud backup. You can selectively backup individual files or folders, as well as store your backups securely in the cloud for added protection and off-site storage.
Features:3
Ransomware Protection:
Combat the rising threat of ransomware with Acronis Cyber Suite's advanced ransomware protection. This solution employs proactive measures to detect and block ransomware attacks, safeguarding your data from encryption and ensuring that your business operations remain uninterrupted.
Features:4
Bare-Metal Recovery and Data Deduplication:
Recover your systems quickly and efficiently with bare-metal recovery capabilities. Acronis Cyber Suite allows you to restore entire servers or workstations to their original state, including the operating system, applications, and data. Additionally, data deduplication technology minimizes storage requirements by eliminating redundant data, optimizing storage utilization.
Features:5
Continuous Data Protection & Centralized Management:
Ensure continuous data protection with Acronis Cyber Suite's continuous data backup feature. Changes to your files and applications are captured in real-time, providing near-instantaneous recovery points. Additionally, the suite offers centralized management, allowing you to manage and monitor backups across your entire infrastructure from a single, intuitive interface.
Features:6
Disaster Recovery Planning:
Plan and prepare for unforeseen events with Acronis Cyber Suite's disaster recovery planning capabilities. Create comprehensive recovery plans, define recovery time objectives (RTOs) and recovery point objectives (RPOs), and simulate recovery scenarios to ensure your business can quickly bounce back from any disruption.
Features:7
Secure Data Storage with Endpoint Protection:
Acronis Cyber Suite provides secure data storage options, including encryption and endpoint protection. Your data is encrypted both in transit and at rest, safeguarding it from unauthorized access. Endpoint protection features further enhance security by protecting your endpoints from malware, viruses, and other threats.
Hosting made powerful, domains made simple, pricing made cheap.
Frequently Asked questions
Why use Acronis Cyber Protect Cloud?
If you need an all-in-one cyber protection solution that integrates backup and recovery, disaster recovery, malware prevention, security controls, remote assistance, monitoring, and reporting then Acronis Cyber Protect Cloud is for you.
What are the benefits of Acronis Cyber Protect Cloud?
Acronis Cyber Protect combines backup, anti-malware, cybersecurity, and endpoint management capabilities such as vulnerability assessments, URL-filtering, patch management, and more – for a next-generation solution.
How does Acronis protect against ransomware?
Acronis Ransomware Protection monitors system processes in real-time to automatically detect and stop the attacks other solutions can't. In the event of a ransomware attack, it blocks the malicious process and notifies the user with a popup.
Does Acronis backup to cloud?
Acronis delivers a unique approach by combining cloud backup with cyber protection features, such as anti-malware and antivirus – helping you keep clients' data secure.