Get Your Domain Name
.COM 11$
.NET 13$
.INFO 19$
.IO 52$
.ORG 13$
Registration Fee
$11.00
/YR+
TezHost's WordPress Hosting is exceptional. Their optimized servers ensure lightning-fast speeds, while their support team is always ready to assist. Highly recommended for WordPress enthusiasts!
Emily Stevens

TezHost's VPS hosting is a game-changer for my online ventures. The dedicated resources and scalable infrastructure empower my website to handle high traffic effortlessly. A reliable and flexible hosting solution.
Mark Robinson

I can't praise TezHost's Dedicated Server enough. The power and performance it offers are remarkable. Their skilled team ensures smooth operations and timely assistance. A rock-solid choice for heavy-duty websites!
Michael Harrison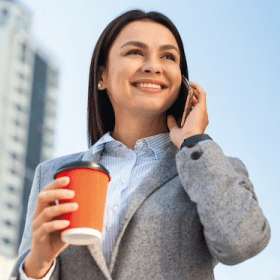 TezHost's Plesk Windows Hosting is a dream come true for Windows users. The user-friendly control panel, combined with their reliable servers, makes managing websites a breeze. A fantastic hosting experience!
Olivia Mitchell

TezHost's domain registration service is fast and hassle-free. The extensive range of TLDs and competitive pricing make it my go-to choice. Registering and managing domains has never been easier!
Andrew Peterson

I switched to TezHost's Cheap Shared Hosting plan, and it has been a wise decision. My website's stability and loading speeds have improved significantly, thanks to their reliable infrastructure and efficient support team.
Daniel Thompson

Managing multiple websites is a breeze with TezHost's cPanel web Hosting service. The intuitive control panel, coupled with their reliable servers, simplifies website management. A fantastic hosting solution!
John Davidson

Hosting made powerful, domains made simple, pricing made cheap.
Frequently Asked questions
How do I register a domain name with TezHost?
To register a domain name with TezHost, follow the given steps:
      • Go to the official website of TezHost.
      • Click on the "Domains" tab on the top menu.
      • Enter the domain name you want to register in the search box and click "Search".
      • Check the availability of the domain name and click "Add to Cart".
      • Fill out your contact and billing information.
      • Once your payment has been processed, you will receive a confirmation email with instructions on how to access your domain name control panel.
What kind of domain extensions do TezHost offer?
TezHost offers a wide range of domain extensions, including popular extensions like .com, .net, .org, and country-code extensions like .us, .ca, .uk, and more.
Can I transfer my existing domain name to TezHost.com?
Yes, you can transfer your existing domain name to TezHost.com. You will need to unlock your domain name, obtain an authorization code, and initiate the domain transfer process with TezHost.
How do I renew my domain name?
To renew your domain name with TezHost, log in to your account and navigate to the "Billing" section. From there, you can select the domain name you want to renew and make the payment using the available payment methods. You will also be reminded by our team via call or email regarding the renewal of the services.
What is your policy on domain name disputes?
We follow the UDRP (a process to resolve domain name disputes) established by the ICANN.
How do I manage my domain name?
To manage your domain name with TezHost, you need to:
      • Log in to your control panel account.
      • Enter your login credentials, including your username and password, and click on the "Log In" button.
      • Once you have successfully logged in, look for the "Domains" section. This can be found in the main menu or under a subsection.
      • Click on the "Domains" section to view a list of all the domain names associated with your account.
      • Find the domain name that you want to manage and click on the "Manage" button next to it.
Note: You will then be taken to the domain management interface where you can access various features and settings related to your domain name. Depending on your needs, you can update and manage different aspects of your domain name, such as the DNS settings, contact information, and renewal options.
      • Make the desired changes and click on the "Save" button to save your changes.
      • Once you have completed your updates, you can log out of your control panel account.
What are the benefits of registering domain with TezHost.com?
Below are some of the benefits you can take using TezHost Domain registration services:
Competitive pricing:
TezHost offers competitive pricing for domain registration, making it an affordable option for businesses and individuals.
User-friendly control panel:
The control panels are easy to navigate and allows you to manage all aspects of your domain name in one place.
DNS management:
It provides advanced DNS management tools, allowing you to set up custom nameservers and manage your DNS records easily.
Privacy protection:
It offers domain privacy protection to keep your personal information safe from public WHOIS databases.
24/7 customer support:
It provides 24/7 customer support through multiple channels, including live chat, email, phone, and support ticket.
Domain transfer:
If you have a domain name registered elsewhere, TezHost.com allows you to transfer it to their platform easily.
Security:
It provides security features such as SSL certificates and firewalls to keep your domain name and website secure from threats.
Can I register multiple domains at TezHost?
Yes, you can register multiple domains with TezHost, depending on the hosting plan you choose and the domain extensions you want to register.
What is your policy on domain name refunds?
Refunds are only available within 30 days of purchase and will only be issued in cases where a manual malware removal was not completed.
What information do I need to provide to register a domain?
To register a domain with TezHost, you will need to provide your personal and payment information, including your name, email address, physical address, and payment method. Some domain extensions may also require additional information, such as a business registration number or legal documentation.