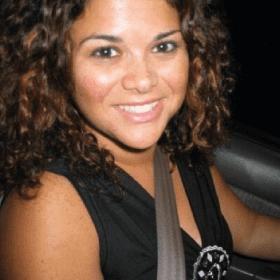 A very diligent team on reliable servers. We are high volume and cannot afford down time and inconsistency. Our clients are in NYC and downtime equates to loss of revenue. The team at Tezhost have proven to be top notch. Dependable and highly knowledgable, they have extended themselves to us at every hour of the day which is invaluable to us. Highly recommended. Thank you very much.
Orly

www.9fold.me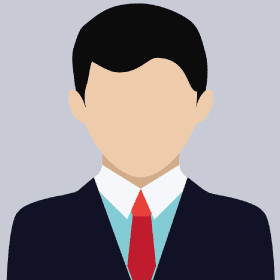 I switched to TezHost's Cheap Shared Hosting plan, and it has been a wise decision. My website's stability and loading speeds have improved significantly, thanks to their reliable infrastructure and efficient support team.
Gary R. Stevens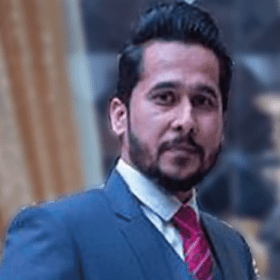 We were having Hosting service of Hostbreak since last 3years but having issues of some emails not been delivered to few of our customers and some other issues and finally we decided to move to Tezhost and extremely happy the way their team respond and keep on concentrating on service level which is very valuable. Actually one of our sister concern company already having hosting facility from Tezhost and much satisfied that's why preferred to move on it. We wish them all the success. Regards, Muhammad Kamran Grow Pure Pvt Ltd
Muhammad Kamran Ahmed

Tezhost has numerous, robust features that satisfy nearly every web hosting need. Whether you're looking for shared, cloud, VPS, or reseller hosting, Tezhost has the pricing and flexibility to make your website goal a reality. I have tried many web hosting like Namecheap, Bluehost, HostGator, DreamHost and almost every national and international web hosting. But, after 5 years of my experience I find out Tezhost provide the best and affordable web hosting service.
Mehran Khan

I recommend tezhost for purchase domain and hosting. I have using there service from last 6 years. At any issue the technical team urgently provide full support to resolve the issues.
Umair Hazarvi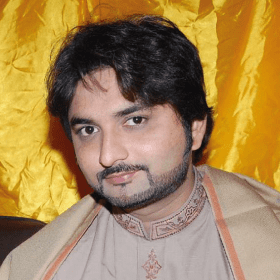 I switched to TezHost's Cheap Shared Hosting plan, and it has been a wise decision. My website's stability and loading speeds have improved significantly, thanks to their reliable infrastructure and efficient support team.
Raza Khilji

Features:1
Azure Virtual Network
A scalable, on-demand computer resource offered by Azure is a virtual machine. When a customer needs greater control over the computing environment than what is provided by traditional computing resources, virtual machines are typically utilized to host applications. The following are some of the main benefits of adopting Microsoft Azure VNet
It offers your applications an isolated environment.
By default, a subnet in a VNet can access the internet.
It's simple for us to divert traffic from resources.
It is an extremely safe network.
High network connectivity is present.
Features:2
Azure App Services
An HTTP-based service called Azure App Service is used to host mobile backends, REST APIs, and online apps. You can programme in your chosen language, whether it be Java, Ruby, Node.js, .NET, or.NET Core. Azure App Service is a unique cloud service that enables you to quickly and easily construct enterprise-ready web and mobile apps for any platform or device and deploy them on a scalable and dependable cloud infrastructure. This allows you to create apps more quickly. Some of the benefits of Azure App Services are:
Features:3
Azure Kubernetes Services (AKS)
In a managed Kubernetes service called Azure Kubernetes Service (AKS), end users are in charge of managing worker nodes while Azure administers the master node. It is built on the publicly accessible Microsoft Azure public cloud's open source Kubernetes architecture. By shifting the operational burden to Azure, the Azure Kubernetes Service (AKS) makes it easier to install a managed Kubernetes cluster on Azure. With built-in pipelines from code to the cloud and safety nets, it provides the quickest approach to begin creating and delivering cloud-native apps. You can get unified governance and control for Kubernetes clusters on-premises, at the edge, and across multiple clouds.
Features:4
Azure Storage accounts
Blobs, file shares, queues, tables, and discs are just a handful of the data items that can be found in an Azure storage account. All of your Azure Storage data objects, including blobs, file shares, queues, tables, and discs, are stored in an Azure storage account. Your Azure Storage data is available from anywhere in the globe over HTTP or HTTPS because of the storage account's distinctive namespace, which it offers.
Features:5
Azure SQL Database
The majority of database management tasks, such as updating, patching, backups, and monitoring, are handled by the fully managed platform as a service (PaaS) database engine known as Azure SQL Database without the need for user intervention. Some benefits of Azure SQL database are:
Automated and advanced management.
Reliable
Sturdy
Ecosystems that are integrated with Microsoft and Azure.
Scalable
Advanced protection
Service tiers and flexible pricing
Features:6
Azure Functions
Serverless solutions like Azure Functions let you write less code, maintain less infrastructure, and spend less money. The cloud infrastructure offers all the modern resources required to keep your applications running, so you don't have to bother about setting up and managing servers. In essence, it is a compute that responds to events from Azure services, timers, HTTP, or both. You can define your code in a variety of programming languages, including Python, C#, F#, Java, and more, using Azure Function. In essence, Azure Function enables you to run your code in response to the events you specify.
Hosting made powerful, domains made simple, pricing made cheap.
Frequently Asked questions
What is the billing process of Azure with TezHost?
The billing process for Azure is sophisticated. When it comes to paying their bills, cloud users face many difficulties, including declined credit cards, the theft of private information, and malfunctioning payment services but, not anymore. TezHost now provides the most convenient, secure, and flexible billing possibilities. Customer security is the foremost concern, not the business. With TezHost services you can Pay in your local currency.
How to Setup Microsoft Azure?
TezHost offers a variety of choices when comes to setting up Azure Services. Azure Cloud Services is available as a platform as a service, (PaaS). This technology is intended to provide scalable, robust, and cost-effective services. Azure Cloud Services is housed on virtual machines (VMs).
Do you provide Specialist support for Azure configuration?
We offer a simple and intuitive configuration to Azure. We make it simpler for you to integrate with the Azure environment. We provide a wide range of cloud-related services and products at economical rates.
How do you scale the Security measures of Azure?
Our security measures are one of the main reasons we are trusted in by the business community. We offer multi-layered protection so that companies can benefit from remote physical data centers' power without risking the confidentiality of sensitive information.