Cheap cPanel Web Hosting Plans
We provide the best hosting price and we offer a 14 days money back guarantee
Storage:

5GB

Bandwidth:

100GB/m

Emails Limit Per Hour:

100

Email Accounts:

100

MySQL Databases:

10

RAM:

6GB

Parked Domains:

5

Addon Domains:

5

Free SSL:

10($20+ Value!)

Weekly Backup:

Yes

Control Panel:

cPanel

IO:

10mbps

IOPS:

10024

Entry Processes:

100

NPROC:

120

Inodes:

300000

Security:

Imunify360

Apps Installer:

Softaculous

Processing Power:

1CPU
We provide the best hosting price and we offer a 14 days money back guarantee
Storage:

10GB

Bandwidth:

200GB/m

Emails Limit Per Hour:

200

Email Accounts:

200

MySQL Databases:

20

RAM:

8GB

Parked Domains:

10

Addon Domains:

10

Free SSL:

20($40+ Value!)

Weekly Backup:

Yes

Control Panel:

cPanel

IO:

10mbps

IOPS:

10024

Entry Processes:

100

NPROC:

220

Inodes:

300000

Security:

Imunify360

Apps Installer:

Softaculous

Processing Power:

2CPU
We provide the best hosting price and we offer a 14 days money back guarantee
Storage:

Unlimited

Bandwidth:

Unlimited/m

Emails Limit Per Hour:

300

Email Accounts:

Unlimited

MySQL Databases:

Unlimited

RAM:

10GB

Parked Domains:

Unlimited

Addon Domains:

Unlimited

Free SSL:

Unlimited($20+ Value!)

Weekly Backup:

Yes

Control Panel:

cPanel

IO:

15mbps

IOPS:

15024

Entry Processes:

300

NPROC:

400

Inodes:

400000

Security:

Imunify360

Apps Installer:

Softaculous

Processing Power:

3CPU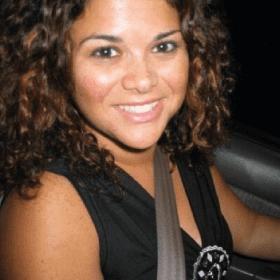 A very diligent team on reliable servers. We are high volume and cannot afford down time and inconsistency. Our clients are in NYC and downtime equates to loss of revenue. The team at Tezhost have proven to be top notch. Dependable and highly knowledgable, they have extended themselves to us at every hour of the day which is invaluable to us. Highly recommended. Thank you very much.
Orly

www.9fold.me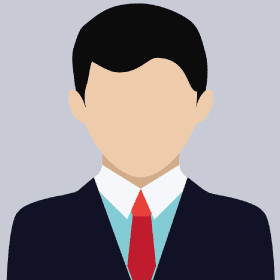 I switched to TezHost's Cheap Shared Hosting plan, and it has been a wise decision. My website's stability and loading speeds have improved significantly, thanks to their reliable infrastructure and efficient support team.
Gary R. Stevens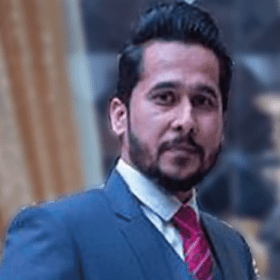 We were having Hosting service of Hostbreak since last 3years but having issues of some emails not been delivered to few of our customers and some other issues and finally we decided to move to Tezhost and extremely happy the way their team respond and keep on concentrating on service level which is very valuable. Actually one of our sister concern company already having hosting facility from Tezhost and much satisfied that's why preferred to move on it. We wish them all the success. Regards, Muhammad Kamran Grow Pure Pvt Ltd
Muhammad Kamran Ahmed

Tezhost has numerous, robust features that satisfy nearly every web hosting need. Whether you're looking for shared, cloud, VPS, or reseller hosting, Tezhost has the pricing and flexibility to make your website goal a reality. I have tried many web hosting like Namecheap, Bluehost, HostGator, DreamHost and almost every national and international web hosting. But, after 5 years of my experience I find out Tezhost provide the best and affordable web hosting service.
Mehran Khan

I recommend tezhost for purchase domain and hosting. I have using there service from last 6 years. At any issue the technical team urgently provide full support to resolve the issues.
Umair Hazarvi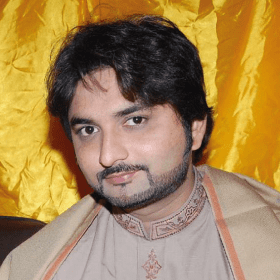 I switched to TezHost's Cheap Shared Hosting plan, and it has been a wise decision. My website's stability and loading speeds have improved significantly, thanks to their reliable infrastructure and efficient support team.
Raza Khilji

Features:1
cPanel control panel
Our intuitive cPanel control panel puts you in the driver's seat, giving you complete control over your website with just a few clicks. Now you can effortlessly manage your files, databases, emails, and domains all in one centralized location.
Features:2
Easy website management
Take charge of your website with ease, whether you're a seasoned pro or just starting your online journey. Quickly upload files, create subdomains, set up redirects, and manage your website's security effortlessly.
Features:3
Easy Hosting Panel
Our hosting panel simplifies the management of your hosting environment, allowing you to configure and customize settings effortlessly. Install popular CMS platforms, such as WordPress, Joomla, or Drupal, with a single click to kickstart your website's development.
Features:4
Simple Interface for Email Management
Stay connected with your audience using our simple yet powerful email management interface. You can create professional email addresses, set up autoresponders, manage mailing lists, and access your emails easily.
Features:5
Easy Database Management
Effortlessly handle your website's databases using our user-friendly interface. with this feature you can create, modify, and manage databases with ease, ensuring smooth functionality for your website's dynamic content.
Features:6
Simple Domain Management
Keep your domains organized and hassle-free with our streamlined domain management tools. Now it made easy to register new domains, set up domain redirects, manage DNS settings, and maintain full control over your online identity.
Hosting made powerful, domains made simple, pricing made cheap.
Frequently Asked questions
Can I migrate an existing website to TezHost.com's cPanel hosting?
Yes, we offer free website migration services along with cheap web hosting plans. Our migration team will handle the transfer process for you. It will ensure a smooth and hassle-free transition to TezHost. However, if it needs any high technical support then it will be charged accordingly.
How do I manage file uploads and downloads with cPanel?
To manage file uploads and downloads with cPanel, first you need to log in to your cPanel account. Locate and click on the "File Manager" icon. Then navigate to the directory where you want to upload or download files. To upload a file, click on the "Upload" button at the top of the screen and select the file you want to upload. To download any file, right-click on the file and select "Download". You can also use the "Copy", "Move", "Rename", and "Delete" buttons to manage your files.
What is your policy on cPanel support and customer service?
TezHost support available 24/7 to assist with any cPanel issues. Our support team has extensive experience with cPanel and can help with issues related to installation, updates, and general troubleshooting.
How do I manage DNS records in cPanel?
When you log into your cPanel account using the given credentials, there appears cPanel Dashboard. On the extreme left corner, you will see the "DNS" option. This option is specially added for all the DNS related settings. Using this option on can easily manage all the DNS records through the easy channel of cPanel.
How do I access my cPanel Hosting's control panel?
When you buy cPanel hosting from a web host, they share the credentials of your cPanel account via any given channel. Using those credentials and link to the cPanel login page, you can easily access your cPanel account.
How do I create and manage email accounts in cPanel?
First you need to login to your cPanel account. Next step is to navigate to the "Email Accounts". You can locate it in the left corner options on you cPanel dashboard or simply use the "search bar". Once you click through the email option, you will find out all the email management options.
What version of PHP and MySQL do you offer for cPanel?
We offer the latest version of PHP and MySQL for our cPanel hosting plans. Currently, we support PHP 8.2 and MySQL 8.0, which are the recommended versions for the latest version of cPanel.
Can I create subdomains with cPanel?
Yes, you can create subdomains using cPanel. In cPanel Dashboard there is an option for all the Domain related solutions. Using this section, you can create and manage your subdomains.
How do I create a database in cPanel?
To create a database in cPanel you need to log in to your cPanel account. After that locate and click on the "MySQL Databases" icon. Enter a name for your new database and click "Create Database". Create a new database user by entering a username and password and clicking "Create User". Then, add the new user to the database by selecting the user and database from the dropdown menus and clicking "Add". In the last step you will have to set the user's privileges for the database by selecting the privileges you want to grant and clicking "Make Changes".