Compare
Cloud Based Server Hosting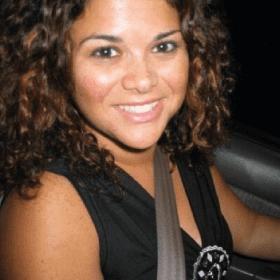 A very diligent team on reliable servers. We are high volume and cannot afford down time and inconsistency. Our clients are in NYC and downtime equates to loss of revenue. The team at Tezhost have proven to be top notch. Dependable and highly knowledgable, they have extended themselves to us at every hour of the day which is invaluable to us. Highly recommended. Thank you very much.
Orly

www.9fold.me

TezHost's VPS hosting is a game-changer for my online ventures. The dedicated resources and scalable infrastructure empower my website to handle high traffic effortlessly. A reliable and flexible hosting solution.
Mark Robinson

I can't praise TezHost's Dedicated Server enough. The power and performance it offers are remarkable. Their skilled team ensures smooth operations and timely assistance. A rock-solid choice for heavy-duty websites!
Michael Harrison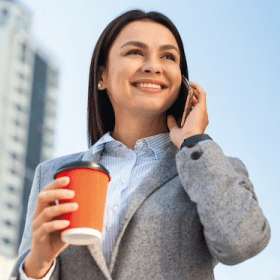 TezHost's Plesk Windows Hosting is a dream come true for Windows users. The user-friendly control panel, combined with their reliable servers, makes managing websites a breeze. A fantastic hosting experience!
Olivia Mitchell

TezHost's domain registration service is fast and hassle-free. The extensive range of TLDs and competitive pricing make it my go-to choice. Registering and managing domains has never been easier!
Andrew Peterson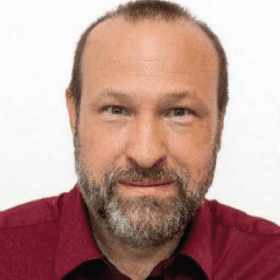 I switched to TezHost's Cheap Shared Hosting plan, and it has been a wise decision. My website's stability and loading speeds have improved significantly, thanks to their reliable infrastructure and efficient support team.
Florian Stiege
www.insight-solutions.com
Managing multiple websites is a breeze with TezHost's cPanel web Hosting service. The intuitive control panel, coupled with their reliable servers, simplifies website management. A fantastic hosting solution!
John Davidson

Features:1
Flexible Resource Allocation
Our cloud servers allow you to allocate resources based on your requirements. Our flexible resource allocation ensures that your server can handle the demands of your applications and websites.
Features:2
Customizable Server Configurations
Tailor your server configurations to suit your unique needs. With our cloud servers, you have the flexibility to choose the amount of CPU cores, RAM, storage capacity, and bandwidth. Unlike Shared hosting you can customize all your resources according to your needs.
Features:3
Multiple Data Center Locations:
Select the data center location that offers optimal performance and latency for your target audience. Our cloud infrastructure is spread across multiple data centers worldwide. This allows you to deploy your cloud servers in the geographical location that best serves your target market.
Features:4
Operating System Choices:
Choose the operating system that best suits your applications and preferences. We support a wide range of operating systems, including Linux distributions and Windows plesk Server editions.
Features:5
Expert Technical Support:
Our experienced technical support team is available to assist you 24/7. Our experts are here to provide timely and reliable support.
Features:6
Scalability in CPU, RAM, and Storage:
Scale your cloud servers effortlessly as your needs grow. With our cloud infrastructure, you can easily increase or decrease the allocated CPU, RAM, and storage resources.
Hosting made powerful, domains made simple, pricing made cheap.
Frequently Asked questions
How is Cloud Server hosting differ from Shared hosting?
Cloud Server hosting differs from Shared hosting in that it provides dedicated resources and greater scalability. Your website or application runs on a virtual server that draws resources from a network of physical servers, whereas Shared hosting involves multiple websites sharing resources on a single server.
What are the benefits of using Cloud web Hosting as compare to other plans?
The benefits of using Cloud web Hosting include improved performance, scalability, and reliability. Cloud hosting allows you to easily scale your resources as your website or application grows. It ensures optimal performance even during traffic spikes. It also offers high availability and redundancy, as your data is distributed across multiple servers.
Can I customize the resources (CPU, RAM, storage) of my Cloud Server?
Yes, you can customize the resources (CPU, RAM, storage) of your Cloud Server by upgrading to another cloud server package that offers the desired resource allocation. TezHost provides flexibility in choosing the appropriate package that meets your specific resource requirements.
Can I scale up or down my Cloud Server resources based on my needs?
Yes, you can scale up or down your Cloud Server resources. It is based on your needs by upgrading or downgrading to a different cloud server package. TezHost offers various Web hosting packages with different resource allocations that allows you to adjust your server resources as required.
Is there a user-friendly control panel or management interface for Cloud Server hosting?
Yes, TezHost provides a user-friendly control panel or management interface for Cloud Server hosting. The control panel allows you to easily manage and configure your cloud server. It helps you access server statistics, monitor resource usage, and perform various administrative tasks.
Can I easily migrate my existing website or application to a Cloud Server?
Yes, you can easily migrate your existing website or application to a Cloud Server. TezHost offers migration assistance and support to help you seamlessly transfer your website or application to the Cloud Server infrastructure.
Can I choose the geographical location for my Cloud Server?
No, TezHost does not provide the option to choose the geographical location for your Cloud Server. However, it ensures that you are assigned the best possible server in a suitable location for optimal performance and network connectivity.
What is the uptime guarantee for Cloud Servers?
TezHost provides a 99.9% uptime guarantee for Cloud Servers. This ensures that your website or application hosted on their Cloud Server infrastructure will be highly available and accessible to users most of the time.
Does TezHost provide offer 24/7 technical support for Cloud Servers?
Yes, TezHost offers 24/7 technical support for Cloud Servers. The support team is available round the clock to assist you with any technical issues or inquiries related to your Cloud Server hosting. We provide 24/7 support on our Dedicated server and VPS Web hosting too.