Compare
Plesk Windows Hosting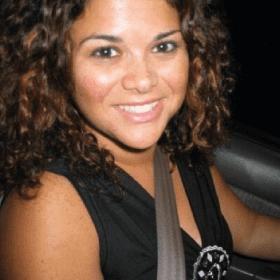 A very diligent team on reliable servers. We are high volume and cannot afford down time and inconsistency. Our clients are in NYC and downtime equates to loss of revenue. The team at Tezhost have proven to be top notch. Dependable and highly knowledgable, they have extended themselves to us at every hour of the day which is invaluable to us. Highly recommended. Thank you very much.
Orly

www.9fold.me

TezHost's VPS hosting is a game-changer for my online ventures. The dedicated resources and scalable infrastructure empower my website to handle high traffic effortlessly. A reliable and flexible hosting solution.
Mark Robinson

I can't praise TezHost's Dedicated Server enough. The power and performance it offers are remarkable. Their skilled team ensures smooth operations and timely assistance. A rock-solid choice for heavy-duty websites!
Michael Harrison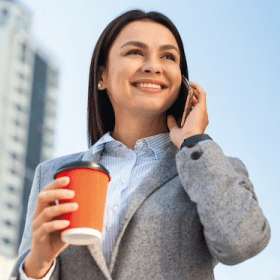 TezHost's Plesk Windows Hosting is a dream come true for Windows users. The user-friendly control panel, combined with their reliable servers, makes managing websites a breeze. A fantastic hosting experience!
Olivia Mitchell

TezHost's domain registration service is fast and hassle-free. The extensive range of TLDs and competitive pricing make it my go-to choice. Registering and managing domains has never been easier!
Andrew Peterson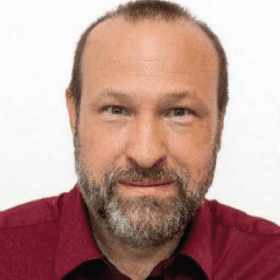 I switched to TezHost's Cheap Shared Hosting plan, and it has been a wise decision. My website's stability and loading speeds have improved significantly, thanks to their reliable infrastructure and efficient support team.
Florian Stiege
www.insight-solutions.com
Managing multiple websites is a breeze with TezHost's cPanel web Hosting service. The intuitive control panel, coupled with their reliable servers, simplifies website management. A fantastic hosting solution!
John Davidson

Features:1
Plesk Control Panel
Take the reins of your website with ease using our intuitive Plesk control panel. Whether you're a experienced webmaster or just starting out, you'll appreciate the simplicity and efficiency of managing your website, email accounts, and domains all in one centralized location.
Features:2
Windows-Based Hosting Environment
Our hosting environment is tailored specifically for Windows, offering you unparalleled compatibility and performance. Benefit from seamless integration with Microsoft technologies. It ensures your website runs smoothly and efficiently.
Features:4
Enhanced Security
Your website's security is our top priority. TezHost Plesk Web Hosting comes equipped with robust Windows Server security features. All features help safeguarding your valuable data and providing you with peace of mind.
Features:5
DNS Management Tools
Take full control of your domain names and DNS settings with our powerful DNS management tools. Easily configure DNS records, manage subdomains, and redirect traffic to the right destinations, ensuring your website is always accessible to your visitors.
Features:6
Microsoft IIS Server
Benefit from the reliability and performance of the renowned Microsoft IIS (Internet Information Services) server. Experience lightning-fast response times and efficient handling of web requests, enabling your website to deliver a seamless browsing experience.
Features:7
Compatibility with Microsoft SQL Server
For businesses that rely on Microsoft SQL Server for their databases, TezHost Plesk Web Hosting is the perfect choice. Enjoy seamless integration with Microsoft SQL Server. It allows you to store and manage your data efficiently and securely.
Hosting made powerful, domains made simple, pricing made cheap.
Frequently Asked questions
What resources are included with your Plesk hosting plans?
TezHost's Plesk hosting plans include resources such as disk space, bandwidth, email accounts, databases, Max DB Storage and Site Backup & Restore. The specific resources vary depending on the plan you choose.
How do I access and manage my Plesk hosting account?
You can access and manage your Plesk hosting account through the Plesk control panel, which can be accessed through your TezHost account dashboard using the given credentials.
Can I install third-party applications on my Plesk hosting account?
Yes, you can install third-party applications on your Plesk hosting account using the Plesk control panel. It is recommended to use trusted applications and avoid using unnecessary applications.
Can I migrate an existing website to TezHost.com's Plesk hosting?
Yes, you can migrate an existing website to TezHost.com's Plesk hosting by using the Plesk Migration Manager tool. For that you need to log in to Plesk on the destination server as the Plesk administrator. Go to Server Management > Extensions > Plesk Migrator > Start a New Migration.
What features does Plesk web hosting offer?
Plesk web hosting offers a variety of features including a user-friendly control panel, one-click app installations, website backup and restoration, website staging and testing, and security features.
What is your uptime guarantee for Plesk hosting?
TezHost offers a 99.9% uptime guarantee for Plesk hosting. Our expert support team ensures that your website remains accessible and running smoothly.
What is your policy on Plesk support and customer service?
TezHost provides 24/7 support for Plesk hosting through various channels including live chat, email, and support tickets.
What are the benefits of Plesk web hosting?
The benefits of Plesk web hosting include a user-friendly control panel, a wide range of features, security features, and the ability to easily manage multiple websites.