Compare
ASP .NET Hosting Plan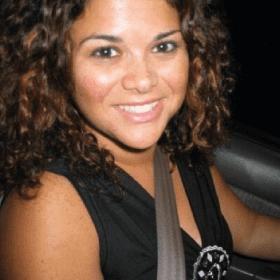 A very diligent team on reliable servers. We are high volume and cannot afford down time and inconsistency. Our clients are in NYC and downtime equates to loss of revenue. The team at Tezhost have proven to be top notch. Dependable and highly knowledgable, they have extended themselves to us at every hour of the day which is invaluable to us. Highly recommended. Thank you very much.
Orly

www.9fold.me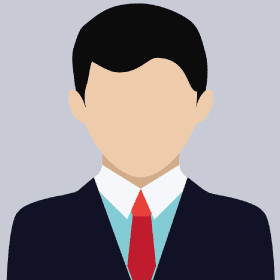 I switched to TezHost's Cheap Shared Hosting plan, and it has been a wise decision. My website's stability and loading speeds have improved significantly, thanks to their reliable infrastructure and efficient support team.
Gary R. Stevens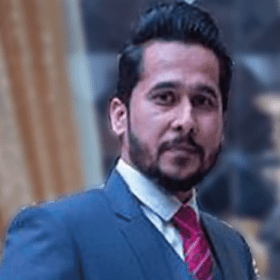 We were having Hosting service of Hostbreak since last 3years but having issues of some emails not been delivered to few of our customers and some other issues and finally we decided to move to Tezhost and extremely happy the way their team respond and keep on concentrating on service level which is very valuable. Actually one of our sister concern company already having hosting facility from Tezhost and much satisfied that's why preferred to move on it. We wish them all the success. Regards, Muhammad Kamran Grow Pure Pvt Ltd
Muhammad Kamran Ahmed

Tezhost has numerous, robust features that satisfy nearly every web hosting need. Whether you're looking for shared, cloud, VPS, or reseller hosting, Tezhost has the pricing and flexibility to make your website goal a reality. I have tried many web hosting like Namecheap, Bluehost, HostGator, DreamHost and almost every national and international web hosting. But, after 5 years of my experience I find out Tezhost provide the best and affordable web hosting service.
Mehran Khan

I recommend tezhost for purchase domain and hosting. I have using there service from last 6 years. At any issue the technical team urgently provide full support to resolve the issues.
Umair Hazarvi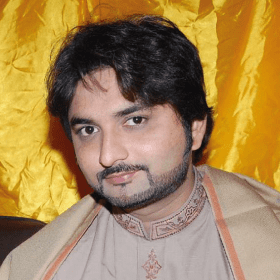 I switched to TezHost's Cheap Shared Hosting plan, and it has been a wise decision. My website's stability and loading speeds have improved significantly, thanks to their reliable infrastructure and efficient support team.
Raza Khilji

Features:1
Support for ASP .NET Framework:
Experience seamless compatibility with the ASP .NET Framework with TezHost. Our web hosting service provides robust support for ASP .NET. This allows you to develop and deploy dynamic web applications with ease. So, let's unlock its full potential for your website.
Features:2
.NET Core Support:
You can stay ahead of the curve with our 24/7 support for .NET Core. TezHost enables you to leverage the benefits of this open-source framework. This feature offers improved performance, scalability, and cross-platform compatibility. Now you can easily build modern web applications that can run on Windows, Linux, or macOS.
Features:3
Microsoft SQL Server Database:
Power your applications with the reliability of Microsoft SQL Server. Our web hosting service includes support for this powerful and feature-rich database management system. Enjoy seamless integration, optimal performance, and secure data storage for your ASP.NET applications.
Features:4
Visual Studio Compatibility:
Develop your ASP.NET applications using your preferred IDE. Our web hosting service ensures compatibility with Visual Studio. Visual Studio is the popular development environment for creating ASP.NET applications. Take advantage of this feature and get intuitive interface to streamline your web development workflow.
Features:5
Dedicated Application Pool:
Enjoy enhanced performance and isolation with a dedicated application pool. Our web hosting service provides a dedicated environment for your ASP.NET applications. We ensure that resources are allocated solely to your website. This provides you with improved performance, stability, and security for your web applications.
Features:6
ASP .NET Components and Libraries:
TezHost ASP .NET Hosting supports various ASP.NET components and libraries. We are empowering you to add advanced features and functionality to your applications. So, choose from a rich ecosystem of components to enhance your web development capabilities.
Hosting made powerful, domains made simple, pricing made cheap.
Frequently Asked questions
What level of control do I have over server configurations for ASP.NET Hosting?
With ASP.NET Hosting, you have a high level of control over server configurations. You can customize various aspects of your hosting environment, such as server settings, application pool configurations, security settings, and more.
What is ASP.NET Hosting and how does it differ from other hosting options?
ASP.NET Hosting is a hosting option specifically designed for hosting websites and applications built on the ASP.NET framework. It provides a reliable and optimized environment for running ASP.NET applications. This ensures compatibility and performance.
It differs from other hosting options like compared to cPanel web hosting by offering features and configurations that are specific to ASP.NET, such as support for .NET frameworks, integration with Microsoft technologies, and seamless deployment of ASP.NET applications.
Which versions of ASP.NET are supported in the hosting package?
The hosting package supports multiple versions of ASP.NET, including the latest stable releases. This ensures that you can choose the version that is compatible with your application's requirements and take advantage of the latest features and improvements in ASP.NET.
Can I deploy multiple ASP.NET applications on the hosting plan?
Absolutely! You can deploy multiple ASP.NET applications on the hosting plan. The hosting provider allows you to host and manage multiple websites or applications within a single hosting account. This makes it convenient and cost-effective, especially if you have multiple projects or client applications.
What database options are available for ASP.NET Hosting?
For database options, ASP.NET Hosting typically supports popular databases such as MySQL. You can create and manage databases using ASP.NET data access technologies.
Is there support for integrating third-party libraries with ASP.NET Hosting?
Yes, ASP.NET Hosting provides support for integrating third-party libraries and components.