Compare
Cheap Blog Hosting Plan
We provide the best hosting price and we offer a 14 days money back guarantee
Storage:

5GB

Bandwidth:

100GB/m

Websites addon domain:

5

Email Accounts:

100

MySQL Databases:

10

Free SSLs:

10($20+ Value!)

Weekly Backup:

Yes

Control Panel:

cPanel

Parked Domains:

5

One-click App Installer:

Softaculous

AV Scanner:

CXS

Emails Limit Per Hour:

100

Processing Power:

1CPU

RAM:

6GB

IO:

10mbps

IOPS:

10024

Entry Processes:

100

NPROC:

120

Inodes:

300000
We provide the best hosting price and we offer a 14 days money back guarantee
Storage:

10GB

Bandwidth:

200GB/m

Websites addon domain:

10

Email Accounts:

200

MySQL Databases:

20

Free SSLs:

20($40+ Value!)

Weekly Backup:

Yes

Control Panel:

cPanel

Parked Domains:

10

One-click App Installer:

Softaculous

AV Scanner:

CXS

Emails Limit Per Hour:

200

Processing Power:

2CPU

RAM:

8GB

IO:

10mbps

IOPS:

10024

Entry Processes:

200

NPROC:

220

Inodes:

300000
We provide the best hosting price and we offer a 14 days money back guarantee
Storage:

Unlimited

Bandwidth:

Unlimited

Websites addon domain:

Unlimited

Email Accounts:

Unlimited

MySQL Databases:

Unlimited

Free SSLs:

Unlimited($100+ Value!)

Weekly Backup:

Yes

Control Panel:

cPanel

Parked Domains:

Unlimited

One-click App Installer:

Softaculous

AV Scanner:

CXS

Emails Limit Per Hour:

300

Processing Power:

3CPU

RAM:

10GB

IO:

15mbps

IOPS:

15024

Entry Processes:

15024

NPROC:

400

Inodes:

400000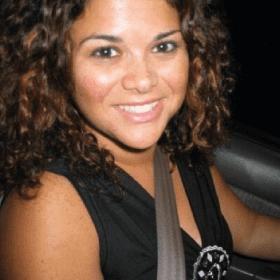 A very diligent team on reliable servers. We are high volume and cannot afford down time and inconsistency. Our clients are in NYC and downtime equates to loss of revenue. The team at Tezhost have proven to be top notch. Dependable and highly knowledgable, they have extended themselves to us at every hour of the day which is invaluable to us. Highly recommended. Thank you very much.
Orly

www.9fold.me

TezHost's VPS hosting is a game-changer for my online ventures. The dedicated resources and scalable infrastructure empower my website to handle high traffic effortlessly. A reliable and flexible hosting solution.
Mark Robinson

I can't praise TezHost's Dedicated Server enough. The power and performance it offers are remarkable. Their skilled team ensures smooth operations and timely assistance. A rock-solid choice for heavy-duty websites!
Michael Harrison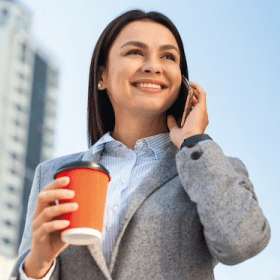 TezHost's Plesk Windows Hosting is a dream come true for Windows users. The user-friendly control panel, combined with their reliable servers, makes managing websites a breeze. A fantastic hosting experience!
Olivia Mitchell

TezHost's domain registration service is fast and hassle-free. The extensive range of TLDs and competitive pricing make it my go-to choice. Registering and managing domains has never been easier!
Andrew Peterson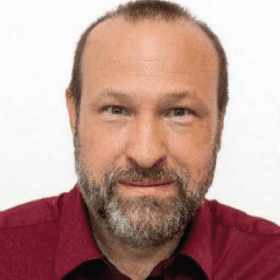 I switched to TezHost's Cheap Shared Hosting plan, and it has been a wise decision. My website's stability and loading speeds have improved significantly, thanks to their reliable infrastructure and efficient support team.
Florian Stiege
www.insight-solutions.com
Managing multiple websites is a breeze with TezHost's cPanel web Hosting service. The intuitive control panel, coupled with their reliable servers, simplifies website management. A fantastic hosting solution!
John Davidson

Features:1
Content Management System (CMS) Support:
Don't sweat it if you're not a coding whiz! With our super-duper hosting service, you can easily manage and update your blog using popular Content Management Systems (CMS) like WordPress, Joomla, Drupal, and more. It's like having your own magical toolbox to create, publish, and customize your blog hassle-free! However we have dedicated plans for wordpress web hosting in Cheap price
Features:2
One-Click Blog Software Installation:
Want to get your blog up and running pronto? We've got your back! Our hosting service comes with a fancy-schmancy one-click blog software installation. Just a single click, and boom! You'll have your favorite blogging platform all set up, ready for you to unleash your thoughts and ideas upon the world. No more fussing around with complicated installations!
Features:3
SEO-Friendly Features for Blogs:
Wanna get your blog noticed by the masses? Our hosting service has some secret SEO sauce to sprinkle on your blog and boost its visibility! We've got tools and optimizations that will make search engines go gaga over your content. From customizable meta tags to clean URL structures, we've got the right ingredients to make your blog pop up in those search results!
Features:4
Auto Backup and Restore:
Oh no! Data loss nightmare? Don't you worry, my friend. We've got your blogs back covered with our automatic backup and restore magic. We know your blog's content is precious, so we automatically back it up regularly. If anything, unexpected happens, like a digital hiccup, you can easily restore your blog to a previous safe state. Phew, crisis averted!
Features:5
Blog Related Technical Support:
Got blog-related questions or issues? Fear not, for our dedicated support team is here to save the day! We're not just some faceless robots; we're real humans ready to lend you a helping hand. Need assistance with blog customization? Plugin recommendations? Troubleshooting woes? Just drop us a message, and we'll be there, armed with knowledge and a touch of geeky humor!
Hosting made powerful, domains made simple, pricing made cheap.
Frequently Asked questions
What is Blog Hosting and how is it different from regular hosting?
Blog Hosting differs from regular hosting in that it provides features and tools that are specifically optimized for blogging. It may include Softaculous One-click App Installer, user-friendly interfaces, easy to use control panels, CXS AV Scanner, Weekly backups, Free SSL Certificates and other such tools to enhance the blogging experience.
Does the hosting plan include themes and templates specifically designed for blogging?
Yes, you can request for themes and templates and TezHost support will help through the process. TezHost team can help bloggers create visually appealing and professional-looking blogs without the need for extensive design or coding skills as we also provide web development services.
Are there any limitations on the number of blog posts I can have on Blog Hosting?
The number of blog posts you can have on Blog Hosting is typically not limited. You can create and publish as many blog posts as you need to effectively communicate with your audience. However, if you want to add files and images, you can choose the plan with higher storage.
Are there any limitations on the number of visitors or traffic supported by Blog Hosting?
The limitations on the number of visitors or traffic supported by Blog Hosting vary depending on the specific hosting plan you choose. It's important to choose a plan that offers sufficient resources to handle your expected traffic volume. You can switch to dedicated server hosting when traffic increased and the resources
Can I use custom domain names or subdomains for my blog on the hosting plan?
Yes, you can use custom domain names or subdomains for your blog on the hosting plan. This allows you to have a unique and branded web address for your blog. However, the number of domain and subdomains allowed vary according to the plan you choose. So, choose wisely.
Does the hosting package offer blogging-specific SEO features and optimization tools?
Yes, you can request TezHost support team to help you with installing blogging-specific SEO features and optimization tools. TezHost SEO services is also available at affordable price which can help improve the visibility of your blog in search engine results, attract more organic traffic, and enhance your overall SEO strategy.
Is there automatic backup and restore functionality for my blog on the hosting plan?
The availability of automatic backup and restore functionality for your blog can vary among hosting plans. It's recommended to choose a hosting plan that includes regular backups and offers the ability to restore your blog to a previous state in case of data loss or technical issues. TezHost Plans frequently provide weekly backups.