Compare
Cheap e-Commerce Hosting
We provide the best hosting price and we offer a 14 days money back guarantee
Storage:

5GB

Bandwidth:

100GB/m

Websites addon domain:

5

Email Accounts:

100

MySQL Databases:

10

Free SSLs:

10($20+ Value!)

Weekly Backup:

Yes

Control Panel:

cPanel

Parked Domains:

5

One-click App Installer:

Softaculous

AV Scanner:

CXS

Emails Limit Per Hour:

100

Processing Power:

1CPU

RAM:

6GB

IO:

10mbps

IOPS:

10024

Entry Processes:

100

NPROC:

120

Inodes:

300000
We provide the best hosting price and we offer a 14 days money back guarantee
Storage:

10GB

Bandwidth:

200GB/m

Websites addon domain:

10

Email Accounts:

200

MySQL Databases:

20

Free SSLs:

20($40+ Value!)

Weekly Backup:

Yes

Control Panel:

cPanel

Parked Domains:

10

One-click App Installer:

Softaculous

AV Scanner:

CXS

Emails Limit Per Hour:

200

Processing Power:

2CPU

RAM:

8GB

IO:

10mbps

IOPS:

10024

Entry Processes:

200

NPROC:

220

Inodes:

300000
We provide the best hosting price and we offer a 14 days money back guarantee
Storage:

Unlimited

Bandwidth:

Unlimited

Websites addon domain:

Unlimited

Email Accounts:

Unlimited

MySQL Databases:

Unlimited

Free SSLs:

Unlimited($100+ Value!)

Weekly Backup:

Yes

Control Panel:

cPanel

Parked Domains:

Unlimited

One-click App Installer:

Softaculous

AV Scanner:

CXS

Emails Limit Per Hour:

300

Processing Power:

3CPU

RAM:

10GB

IO:

15mbps

IOPS:

15024

Entry Processes:

15024

NPROC:

400

Inodes:

400000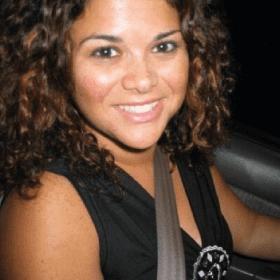 A very diligent team on reliable servers. We are high volume and cannot afford down time and inconsistency. Our clients are in NYC and downtime equates to loss of revenue. The team at Tezhost have proven to be top notch. Dependable and highly knowledgable, they have extended themselves to us at every hour of the day which is invaluable to us. Highly recommended. Thank you very much.
Orly

www.9fold.me

TezHost's VPS hosting is a game-changer for my online ventures. The dedicated resources and scalable infrastructure empower my website to handle high traffic effortlessly. A reliable and flexible hosting solution.
Mark Robinson

I can't praise TezHost's Dedicated Server enough. The power and performance it offers are remarkable. Their skilled team ensures smooth operations and timely assistance. A rock-solid choice for heavy-duty websites!
Michael Harrison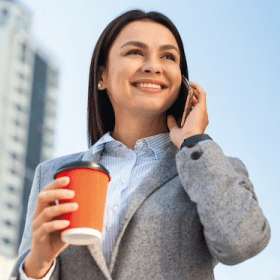 TezHost's Plesk Windows Hosting is a dream come true for Windows users. The user-friendly control panel, combined with their reliable servers, makes managing websites a breeze. A fantastic hosting experience!
Olivia Mitchell

TezHost's domain registration service is fast and hassle-free. The extensive range of TLDs and competitive pricing make it my go-to choice. Registering and managing domains has never been easier!
Andrew Peterson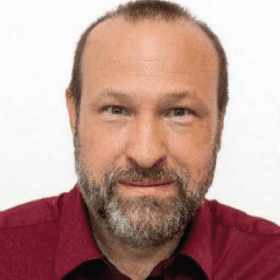 I switched to TezHost's Cheap Shared Hosting plan, and it has been a wise decision. My website's stability and loading speeds have improved significantly, thanks to their reliable infrastructure and efficient support team.
Florian Stiege
www.insight-solutions.com
Managing multiple websites is a breeze with TezHost's cPanel web Hosting service. The intuitive control panel, coupled with their reliable servers, simplifies website management. A fantastic hosting solution!
John Davidson

Features:1
Mobile Commerce (M-Commerce) Support
With this outstanding feature you can capture the growing mobile audience. TezHost e-commerce web hosting is fully optimized for mobile devices. We ensure that your customers can conveniently browse, shop, and make purchases from the smartphones or tablets. Furthermore, you can use WooCommerce pluing with this plan to make easier management of your store.
Features:2
Customer Reviews and Ratings:
You can engage your customers and build trust with customer reviews and ratings feature. This will enable your customers to leave feedback, rate products, and share their experiences. You can create a valuable social proof for your store. So, enhance your credibility and attract new customers.
Features:3
Multi-Currency and Multi-Language Support:
With this feature you can expand your customer base globally. Cater to customers from different regions by offering their preferred currency and providing a localized shopping experience with multiple language options. Break down language and currency barriers.
Features:4
Error Logging and Debugging:
Ensure a smooth shopping experience for your customers with our error logging and debugging capabilities. Our e-commerce panel automatically logs and identifies any errors that occur during the shopping process. This helps you quickly identify and resolve issues.
Features:5
Secure Environment with Free SSL:
We make sure to safeguard your e-commerce store and protect your customers' data. TezHost prioritize the security of your online transactions such as credit card details. Build trust with your customers and provide them with a safe.
Hosting made powerful, domains made simple, pricing made cheap.
Frequently Asked questions
Does the Ecommerce Hosting package include a pre-installed ecommerce platform?
This package is not pre-installed on the hosting plan. However, the technical team at TezHost can assist you in installing it on your hosting account. When You place the order, our team install it to ensure that your store is up and running smoothly.
How is your Ecommerce Hosting different from WooCommerce Plan?
Our Ecommerce Hosting and WooCommerce Plan differ in terms of the ecommerce platforms they support. The Ecommerce Hosting package is designed to provide hosting solutions for a variety of ecommerce platforms, including WooCommerce, Magento, Shopify, and more. On the other hand, the WooCommerce Hosting Plan by Tezhost specifically caters to websites using the WooCommerce plugin for WordPress.
Does the hosting plan offer specific features for managing orders and customer data?
Yes, the hosting plan offers specific features for managing orders and customer data. These features include built-in shopping cart functionality, order management systems, customer database management tools, and integration with popular payment gateways.
Can I customize the design and layout of my online store on the hosting plan?
Yes, you can customize the design and layout of your online store on the hosting plan. Most ecommerce platforms provide customizable themes or templates that allow you to personalize the look and feel of your store. Additionally, you can often customize various design elements, such as colors, fonts, and layout, to match your brand's identity.
Is there technical support available for troubleshooting ecommerce-related issues?
Yes, technical support is available to assist you with troubleshooting ecommerce-related issues. The hosting provider's support team can help you resolve any technical difficulties you encounter with your online store.
What is your backup and restore policy with eCommerce Hosting plan?
Our backup and restore policy with the Ecommerce Hosting plan includes Weekly backups of your website's files and databases. We at TezHost provide backup facility with almost every Web Hosting package.
Does the hosting plan offer scalability options for handling increased traffic in ecommerce?
Yes, TezHost hosting plan often offers scalability options to handle increased traffic in ecommerce. Ecommerce hosting plans provide options for scaling resources such as CPU, RAM, and bandwidth to accommodate increased traffic and provide a seamless shopping experience for your customers.