Compare
Cheap Shared Web Hosting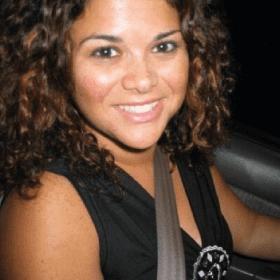 A very diligent team on reliable servers. We are high volume and cannot afford down time and inconsistency. Our clients are in NYC and downtime equates to loss of revenue. The team at Tezhost have proven to be top notch. Dependable and highly knowledgable, they have extended themselves to us at every hour of the day which is invaluable to us. Highly recommended. Thank you very much.
Orly

www.9fold.me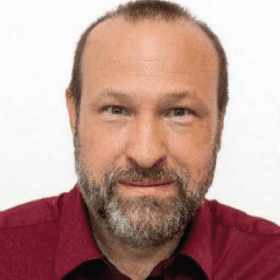 I switched to TezHost's Cheap Shared Hosting plan, and it has been a wise decision. My website's stability and loading speeds have improved significantly, thanks to their reliable infrastructure and efficient support team.
Florian Stiege

www.insight-solutions.com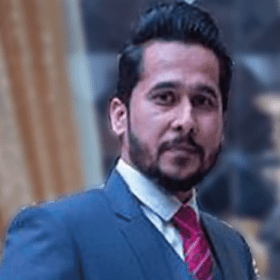 We were having Hosting service of Hostbreak since last 3years but having issues of some emails not been delivered to few of our customers and some other issues and finally we decided to move to Tezhost and extremely happy the way their team respond and keep on concentrating on service level which is very valuable. Actually one of our sister concern company already having hosting facility from Tezhost and much satisfied that's why preferred to move on it. We wish them all the success. Regards, Muhammad Kamran Grow Pure Pvt Ltd
Muhammad Kamran Ahmed

Tezhost has numerous, robust features that satisfy nearly every web hosting need. Whether you're looking for shared, cloud, VPS, or reseller hosting, Tezhost has the pricing and flexibility to make your website goal a reality. I have tried many web hosting like Namecheap, Bluehost, HostGator, DreamHost and almost every national and international web hosting. But, after 5 years of my experience I find out Tezhost provide the best and affordable web hosting service.
Mehran Khan

I recommend tezhost for purchase domain and hosting. I have using there service from last 6 years. At any issue the technical team urgently provide full support to resolve the issues.
Umair Hazarvi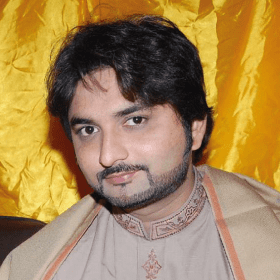 I switched to TezHost's Cheap Shared Hosting plan, and it has been a wise decision. My website's stability and loading speeds have improved significantly, thanks to their reliable infrastructure and efficient support team.
Raza Khilji

Features:1
Shared Server Resources
Experience the cost-effective power of shared server resources. Our shared web hosting allows you to maximize your hosting budget by sharing server resources with other users. Now enjoy reliable performance and scalability while keeping low costs.
Features:2
Multiple Domain Hosting
Host multiple domains under one account with our shared web hosting service. Our hosting plans makes it easy to handle all your domains names conveniently from a single control panel. This way you can simplify your website management and streamline your online presence.
Features:3
One-Click Application Installers
With TezHost get your website up and running in no time. Whether you need a content management system like WordPress, an e-commerce platform like WooCommerce, or any other popular application, our hosting service provides easy installation with just a click.
Features:4
Security, Backup, and Restore Features
With TezHost you can rest easy knowing that your website is protected. We prioritize the security of your data and provide robust measures to safeguard your website from potential threats. Our backups and restore options offer peace of mind.
Features:5
Website Migration Assistance
Switching to our shared web hosting is a breeze with our free website migration. Our team of experts is here to help you migrate your website for free from your current hosting provider to our platform seamlessly. All you need to do is sit back and relax as we handle the technical aspects.
Features:6
PHP and MySQL Support
We integrate lasted versions of PHP and MySQL with our shared web hosting. Our hosting service supports the latest versions of PHP, ensuring compatibility with a wide range of applications and scripts. Combined with MySQL database support, you can create dynamic websites and applications that deliver a seamless user experience.
Hosting made powerful, domains made simple, pricing made cheap.
Frequently Asked questions
What is Shared Web Hosting and how does it work?
Shared Web Hosting is a type of hosting service where multiple websites are hosted on a single server. It works by dividing the server's resources, such as disk space, bandwidth, and processing power, among the hosted websites. Each website is allocated a specific portion of these resources, and they all share the same server infrastructure.
Can I upgrade my shared hosting plan to a higher tier as my website grows?
Yes. TezHost allows you to upgrade your shared hosting plan to a higher tier as your website grows. This allows you to accommodate increased traffic, storage needs, and other requirements that come with the growth of your website. Even you can move your site to TezHost's cheap VPS hosting plans.
Are there any limitations on the types of websites or content allowed on shared hosting?
Shared hosting plans have certain limitations on the types of websites or content allowed. Common restrictions include disallowing resource-intensive applications, high-traffic websites, illegal content, or websites that violate the hosting provider's terms of service. It's important to review the hosting provider's acceptable use policy to ensure compliance.
Is there an uptime guarantee for shared hosting services?
Many shared hosting providers offer an uptime guarantee. It ensures that your website will be accessible to visitors a certain percentage of the time. TezHost provides 99.9% uptime, meaning your website would be operational for the majority of the time.
Can I install additional software or applications on a shared hosting plan?
Shared hosting plans often have limitations on installing additional software or applications. Since multiple websites are hosted on the same server, the hosting provider needs to ensure stability and security for all users. Therefore, there may be restrictions on installing certain software or requiring permissions from the hosting provider to install specific applications.
Is there a limit on the number of email accounts or databases I can have?
The number of email accounts and databases you can have on a shared hosting plan depends on the specific package. It's recommended to check the details or consult with the provider to understand the specific limitations. A dedicated server hosting can be great option to get unlimited options.
Can I host multiple websites on a shared hosting plan?
Yes, shared hosting plans allow hosting multiple websites. The number of websites you can host depends on the specific package you choose. Some plans may allow hosting multiple websites as add-on domains or subdomains. While others may have limitations on the total number of hosted websites.