Compare
Cheap Small Business Web Hosting
We provide the best hosting price and we offer a 14 days money back guarantee
Storage:

5GB

Bandwidth:

100GB/m

Websites addon domain:

5

Email Accounts:

100

MySQL Databases:

10

Free SSLs:

10($20+ Value!)

Weekly Backup:

Yes

Control Panel:

cPanel

Parked Domains:

5

One-click App Installer:

Softaculous

AV Scanner:

CXS

Emails Limit Per Hour:

100

Processing Power:

1CPU

RAM:

6GB

IO:

10mbps

IOPS:

10024

Entry Processes:

100

NPROC:

120

Inodes:

300000
We provide the best hosting price and we offer a 14 days money back guarantee
Storage:

10GB

Bandwidth:

200GB/m

Websites addon domain:

10

Email Accounts:

200

MySQL Databases:

20

Free SSLs:

20($40+ Value!)

Weekly Backup:

Yes

Control Panel:

cPanel

Parked Domains:

10

One-click App Installer:

Softaculous

AV Scanner:

CXS

Emails Limit Per Hour:

200

Processing Power:

2CPU

RAM:

8GB

IO:

10mbps

IOPS:

10024

Entry Processes:

200

NPROC:

220

Inodes:

300000
We provide the best hosting price and we offer a 14 days money back guarantee
Storage:

Unlimited

Bandwidth:

Unlimited

Websites addon domain:

Unlimited

Email Accounts:

Unlimited

MySQL Databases:

Unlimited

Free SSLs:

Unlimited($100+ Value!)

Weekly Backup:

Yes

Control Panel:

cPanel

Parked Domains:

Unlimited

One-click App Installer:

Softaculous

AV Scanner:

CXS

Emails Limit Per Hour:

300

Processing Power:

3CPU

RAM:

10GB

IO:

15mbps

IOPS:

15024

Entry Processes:

15024

NPROC:

400

Inodes:

400000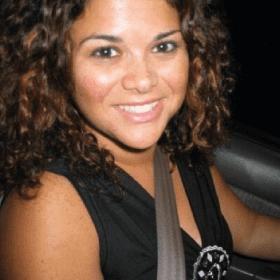 A very diligent team on reliable servers. We are high volume and cannot afford down time and inconsistency. Our clients are in NYC and downtime equates to loss of revenue. The team at Tezhost have proven to be top notch. Dependable and highly knowledgable, they have extended themselves to us at every hour of the day which is invaluable to us. Highly recommended. Thank you very much.
Orly

www.9fold.me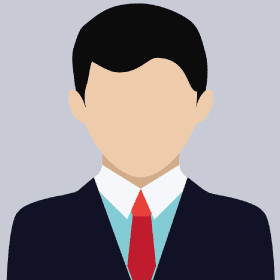 I switched to TezHost's Cheap Shared Hosting plan, and it has been a wise decision. My website's stability and loading speeds have improved significantly, thanks to their reliable infrastructure and efficient support team.
Gary R. Stevens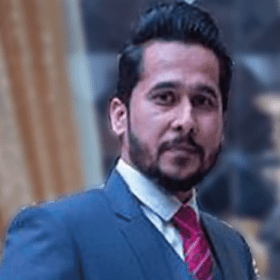 We were having Hosting service of Hostbreak since last 3years but having issues of some emails not been delivered to few of our customers and some other issues and finally we decided to move to Tezhost and extremely happy the way their team respond and keep on concentrating on service level which is very valuable. Actually one of our sister concern company already having hosting facility from Tezhost and much satisfied that's why preferred to move on it. We wish them all the success. Regards, Muhammad Kamran Grow Pure Pvt Ltd
Muhammad Kamran Ahmed

Tezhost has numerous, robust features that satisfy nearly every web hosting need. Whether you're looking for shared, cloud, VPS, or reseller hosting, Tezhost has the pricing and flexibility to make your website goal a reality. I have tried many web hosting like Namecheap, Bluehost, HostGator, DreamHost and almost every national and international web hosting. But, after 5 years of my experience I find out Tezhost provide the best and affordable web hosting service.
Mehran Khan

I recommend tezhost for purchase domain and hosting. I have using there service from last 6 years. At any issue the technical team urgently provide full support to resolve the issues.
Umair Hazarvi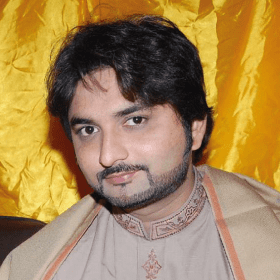 I switched to TezHost's Cheap Shared Hosting plan, and it has been a wise decision. My website's stability and loading speeds have improved significantly, thanks to their reliable infrastructure and efficient support team.
Raza Khilji

Features:1
E-commerce Features:
TezHost offers E-commerce features with our business web hosting plans. We provide all the essential elements you need to create a successful online store. TezHost provides its clients with seamlessly integrate popular shopping carts, offer secure transactions, and empower the customers to have a smooth and hassle-free shopping experience.
Features:2
24/7 Technical Support:
We understand the importance of uninterrupted online presence for your business. Our team of experts is available 24/7. TezHost technical support ensures that you receive prompt assistance. We are here to provide you with personalized solutions.
Features:3
Advanced Security Measures:
Your business website's security is our top priority. We employ advanced security measures to safeguard your valuable data and protect your website from potential threats. e ensure that your website stays secure and resilient with regular security updates, firewalls, and proactive monitoring. You can also get managed cheap vps hosting with TezHost.
Features:4
SSL Certificate Security:
Build trust and enhance your website's credibility with SSL certificate security. Our hosting service includes SSL certificates that encrypt data transmission between your website and your visitors' browsers. By securing sensitive information such as customer details and payment transactions, you can inspire confidence in your customers and establish a secure online environment.
Features:5
Multiple Domains and Subdomains:
It works in either way, multiple business ventures or want to create distinct sections for your website, our web hosting packages allows you to manage all your domains and subdomains conveniently from a single control panel. Enjoy the flexibility and scalability to grow your online portfolio effortlessly.
Features:6
Generous Storage Space:
Now, you don't have to worry about running out of storage space for your website. Our business web hosting plans offer generous storage capacity to accommodate your growing needs. Whether you have a large catalog of products, media-rich content, or frequent updates, our ample storage space ensures that you can store and deliver your data efficiently, providing an optimal user experience to your website visitors.
Hosting made powerful, domains made simple, pricing made cheap.
Frequently Asked questions
Is a domain name included with the Business Web Hosting package?
The domain name is not included with the Business Web Hosting package. You will need to buy a domain name separately. TezHost provides domain registration services. You can choose and register a domain name through with us.
Does Business Web Hosting package support multiple email accounts?
Yes, the Business Web Hosting package supports multiple email accounts. You can create and manage multiple email accounts associated with your domain name.
Is the Business Web Hosting package suitable for eCommerce websites?
While the Business Web Hosting package can be used for eCommerce websites, it is recommended to consider TezHost's dedicated E-Commerce Hosting plans. These specialized plans are specifically tailored to meet the unique requirements of online stores and provide additional features and optimizations for eCommerce.
Is there a money-back guarantee for the Business Web Hosting package?
Yes, there is a money-back guarantee for the Business Web Hosting package. TezHost offers a 30-day money-back guarantee. It allows you to try out their hosting services and if you are not satisfied, you can request a refund within the specified time frame.
Can I upgrade or downgrade my Business Web Hosting plan as needed?
You can upgrade or downgrade your Business Web Hosting plan as needed. TezHost understands that your hosting requirements may change over time, and they provide flexibility for you to adjust your hosting plan based on your evolving needs.
Are there any limitations on resources for the Business Web Hosting?
The limitations on resources for the Business Web Hosting package may vary depending on the specific package you choose. Each package has its allocated resources such as disk space, bandwidth, and processing power. It's important to review the details of each package to ensure it meets your website's requirements.
Is there a website builder included with Business Web Hosting package?
The Business Web Hosting package does not include a specific website builder. However, you can use popular website builders like WordPress, which is commonly used with this hosting package. WordPress provides an intuitive and user-friendly editor that allows you to create and customize your website easily. Check our dedicated cheap WordPress web hosting for best CMS ever.