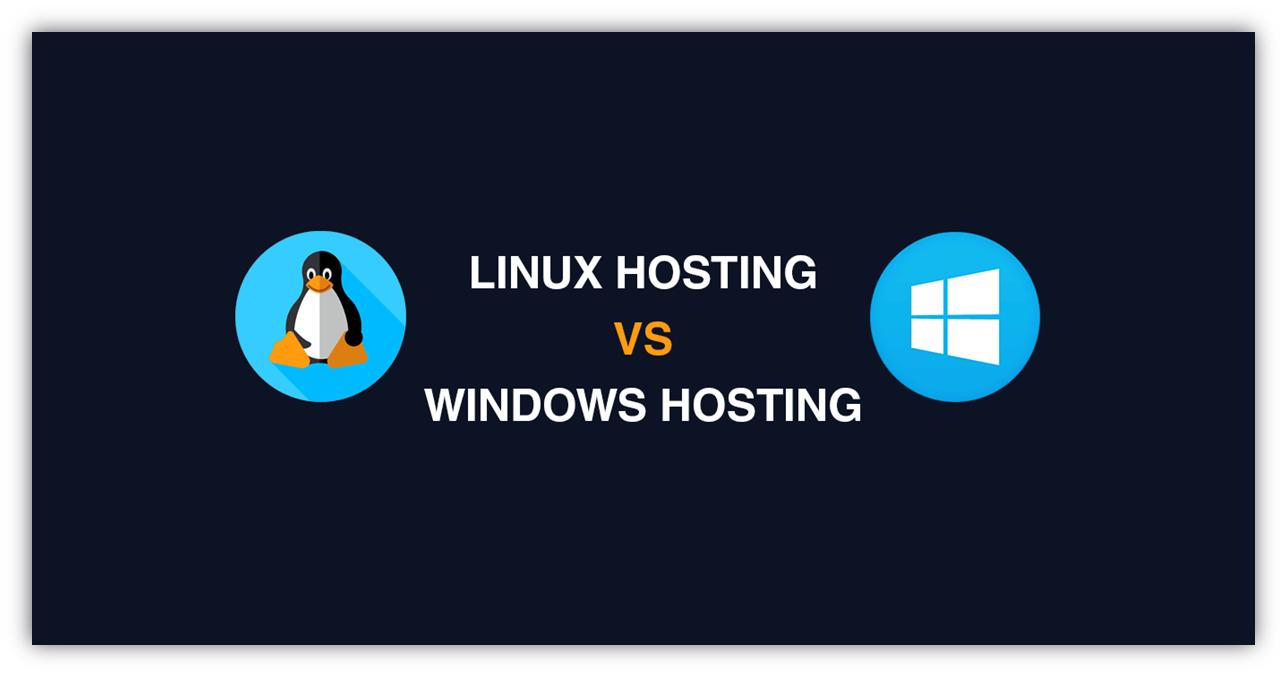 Difference Between Linux And Windows Hosting ©
The two most popular operating systems are Linux and Windows. They are functional with your server.
"What is an operating system?" is a question that must have popped into your mind at this point. To answer that, an operating system also known as OS is a software program that serves as a conduit between computer hardware and the user. To run the applications, every computer system must have at least one operating system.
Now, before moving to the differences between these two operating systems. let's define these both separately.
What is Linux hosting?
Linux is an open-source operating system. Its features are very similar to that of Unix. The kernel is a program at the basis of the Linux operating system. It handles basic tasks such as allowing hardware and software to interconnect. Linux is the most used operating system nowadays. Any hosting company that runs the Linux operating system on its servers is referred to as Linux hosting.
Why it is called an open source? Linux is called an open-source OS because of the reason that the source code is open to both commercial and non-commercial environments. Linux is a popular operating system among web hosting companies and internet users because it is free and provides users and servers with flexibility, alternatives, and customization. It's also a more practical alternative to the Windows platform's limitations. When compared to Windows-based hosting, Linux-based hosting is more cost-effective.
Why Should You Choose Linux Hosting?
The mother of operating systems, UNIX, is credited with laying the foundations for Linux. Unix is a mainframe operating system that is used in businesses and institutions. Linux is quickly gaining popularity among computer users, and developers. A Unix kernel may cost a lot of money, whereas Linux kernels are free.
However, the commands for both operating systems are frequently the same. Between UNIX and Linux, there isn't much of a difference. Though they appear to be distinct, they are fundamentally the same. Because Linux is a UNIX clone. As a result, learning one is the same as learning the other.
What is Windows Hosting?
For the past few decades, windows have been the popular operating system. It is an operating system developed by Microsoft. The hosting system is known as Windows hosting when web hosting servers are run by the Windows operating system and its versions. When a website or web page is hosted on Windows, it can easily access the programming and web development features provided by the Windows operating system.
Why Should You Choose Windows Hosting?
Most web hosting companies offer both Windows and Linux as operating systems. It might be difficult to decide which platform to use for your website because there aren't always obvious reasons why one platform is better than the other. Even though it is usually the more expensive choice, Windows is the ideal platform worldwide. It provides more website technology alternatives, is frequently faster to set up for newcomers, and is secured by a major American corporation. Take a close look at Windows plans to see if they're suited for you for these reasons.
Differences between Linux and Windows Hosting
As previously said, the Linux hosting system has several advantages, including high performance, adaptability, cost efficiency, security, and stability. Similarly, Windows web hosting has its own set of advantages and disadvantages that are better suited to various files and websites.
The type of files and functions employed are the key differences between the two. Because Linux-based web hosting is specifically created for this type of data, websites that use PHP, Perl, WordPress, MySQL, SSH, and applications that require specific Apache modules perform better and faster. A Windows platform, on the other hand, is perfect for hosting ASP Classic, Microsoft Access, ASP.NET, Microsoft SQL Server, C#, or Visual Basic.
Another significant distinction is the cost. Linux web hosting is the more popular option among web hosting providers because it is more affordable. The Linux web hosting platform also has more functionality than Windows, making it the platform of choice for many web designers.
Additionally, the two web hosting services have servers and control interfaces that are different. On Linux-based hostings, such as VPS, Linux Reseller, and Linux Dedicated Servers, cPanel, and Web Host Manager (WHM) are used. Plesk can be installed on both shared and dedicated Windows servers.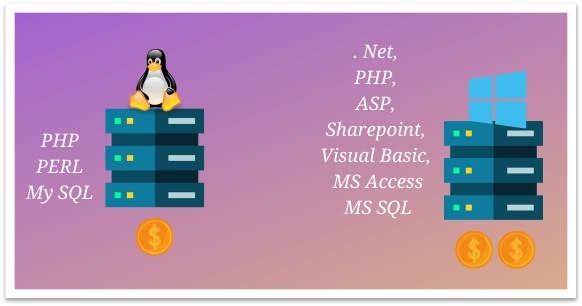 Files are required, used, and stored by both systems. While file names in Linux are case sensitive, they are not in Windows. On a Linux server, for example, home.html and Home.html are two different files, however, on a Windows server, all files with the names home.html, Home.html, or HOME.HTML are regarded as the same.
While Linux hosting is generally thought to be more secure, both Linux and Windows operating systems are secure. The server's setup and administration are mostly responsible for its security. Hosted servers are usually kept up to date on security and performance patches.
Conclusion
In the end, Linux web hosting services feature a variety of benefits and performance capabilities, and each website or designer has unique needs and strategies for which one platform may be more suited.
TezHost can provide information and help you in a step-by-step manner to better assess how to make the correct decisions for your business, whether it's to determine whether Linux web hosting is ideal for you or to obtain greater knowledge and insights relevant to your business needs. It has 24/7 support with highly knowledgeable staff for your assistance.
Comment:
Posted on: August 7, 2023
Category: Web Hosting
Web hosting business services generally enable individuals and organizations to make their websites available over the internet. At
By Sara Imtiaz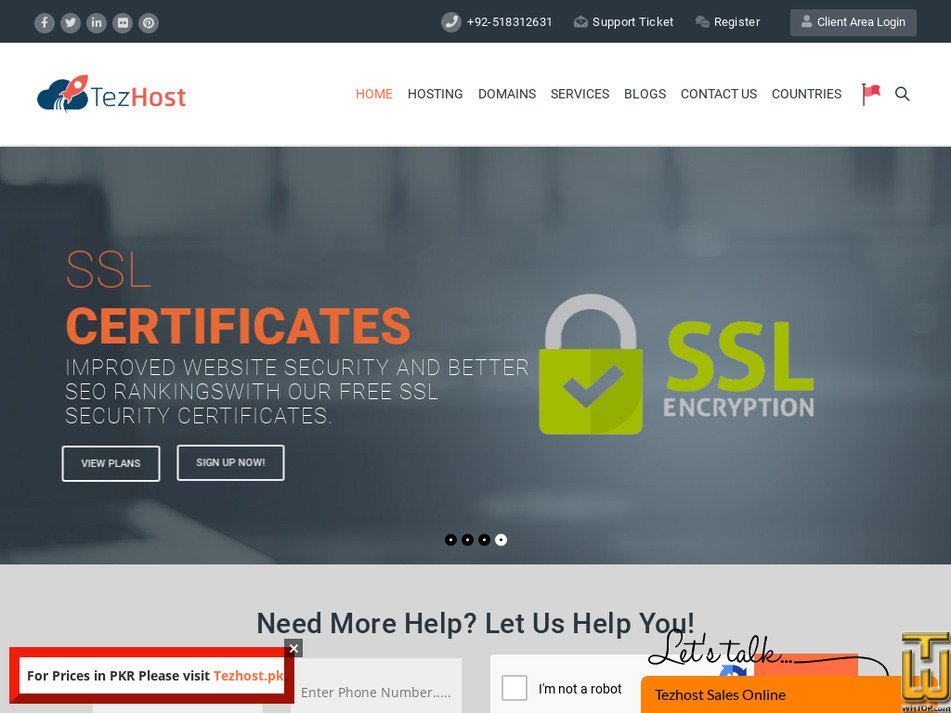 Posted on: June 26, 2023
Category: Web Hosting
Have you just decided to start some work online? An online store or a website? That's it. You
By TezHost Editorial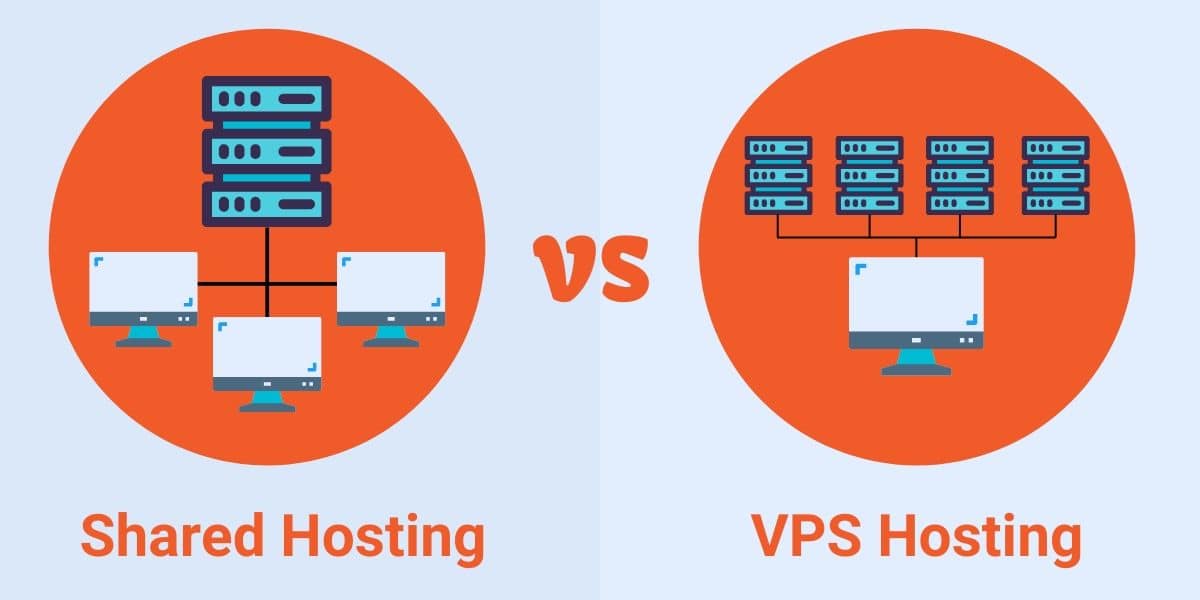 Posted on: June 27, 2023
Category: Web Hosting
When starting a website, you will probably have more questions than answers. This is especially true if this
By TezHost Editorial