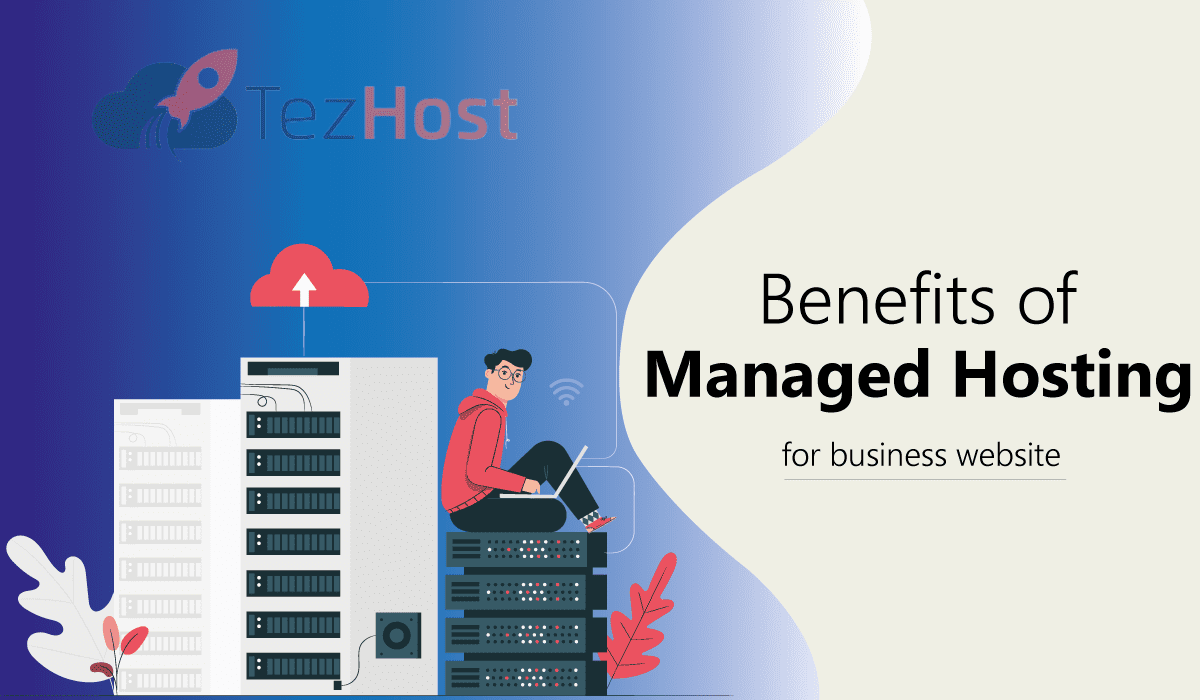 Benefits of Managed Hosting For Business Website
In the crowded online world, the selection of hosting type can significantly impact a company's success. Managed hosting, often overlooked, can be an effective solution that offers many advantages beyond traditional hosting.
This comprehensive guide dives into the intricacies and complexities of the advantages of managed hosting by examining the reasons why it's essential and the most significant benefits it offers, advice on selecting the exemplary service, and ending with the most frequently asked questions.
Why Managed Hosting Matters
Managed web hosting is more than an online storage solution; it's an investment that will ensure the smooth functioning of your website. Managing hosting is essential in an era where milliseconds can impact the user experience because it goes beyond the basic hosting services. It would be best to have a trusted partner who optimizes, secures, and expands the digital infrastructure.
This is important due to the ever-changing digital age. Having a reliable ally managing technical issues allows businesses to concentrate on innovation and growth without being weighed by the complexities of managing servers.
Top Benefits of Managed Hosting
Managed hosting provides various benefits beyond traditional hosting solutions, providing companies with a competitive advantage in the digital age. Understanding these benefits is essential to make informed choices of web hosting options.
Here's an in-depth look at the most significant advantages of managed hosting: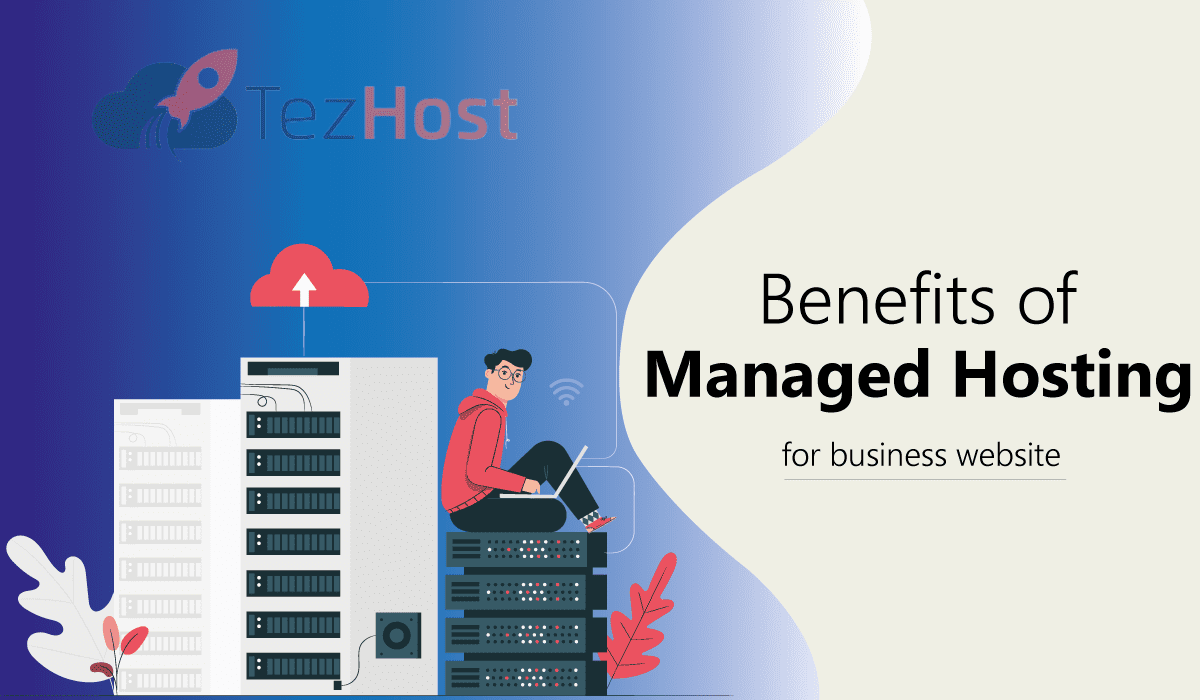 Proactive Server Management
Top rated feature in managed hosting is "Server Management" is responsibility of hosting provider. Means that all the operations in server side is responsibility of the hosting company, the top options include Software management, Preventing hacking attempts, firewall setup, Server monitoring and much more.
Traditional hosting services usually react to issues once they've occurred. Managed hosting is different as it's similar to having a digital concierge managing the health of your server. It fixes issues quickly and detects and corrects any potential problems before they affect your website. This proactive server management will ensure optimal performance, which results in an easier and more reliable user experience.
Enhanced Security Measures
Security is essential in the digital age, and managed hosting is aware of this. It's like having a personal online security guard monitoring and securing your web-based fortress. Beyond the basic security measures, managed hosting employs robust security protocols, regularly updates, and adjusts to new threats.
Firewalls, Software Updates, DDoS Protection, SSL Certificates, Regular Monitoring & Security Audits, Disaster Recovery, Access control and permissions, and Malware Scanning etc are all responsibility of the Managed hosting provider.
Enterprise-level Data Backup
Data is the lifeblood of the digital age, and the loss of it can be devastating. Ensuring data backup give you extra confidence. Even if you accidentally delete files from your account, there is a backup that you can restore in no time. Even if there is any damage to the data center still you can get your site's backup.
Managed hosting is more than a backup. It's like having an electronic time machine. Enterprise-level data backups ensure the security of your data in the event of a disaster. It's a complete system that is more than just copies of files, giving you peace of mind about the security and integrity of your crucial data.
Expert Support
Employing experts for server management is one of the most expensive hiring. When choose expert for server management you can't take risk. Servers are the main pillars of your online presence. For businesses, it's a heavy load on budget to hire someone to look after the performance of the server.
Managed Hosting providers hire team of experts to look after the activities on your server. Most of the time, the experts resolve the rising issues before affecting your website, If somehow you encounter any issues, you can get expert level support. It's like having your IT team that anticipates issues to ensure your website is functional and responsive. The 24-hour support provided by managed hosting is an essential lifeline guaranteeing that your website is in good hands, ready to face any problem.
Lower Operating Costs
Contrary to the belief that quality comes with an expensive cost, managed hosting can reduce operating costs. Combining essential services into one comprehensive solution removes the need for in-house IT staff. This is not just a cost-saving measure but also reduces the amount of resources.
Managed hosting is cost-effective without sacrificing the quality of service and is an excellent choice for companies of any size. With increase or decrease in requirement, you can scale your managed hosting.
Latest Tech and Expertise
Maintaining competitive in the digital world requires staying on top of the latest technological advancements. Managed hosting companies invest in the most modern infrastructure and hire experts from the field. Even, companies like TezHost are providing and managing servers for famous CMS. eg TezHost's Managed WordPress Hosting.
It's like getting an insider's lookout for the world of tech. By integrating your digital presence with the latest technology, managed hosting will ensure that your website is at the forefront of technology and gives your business an edge over competitors.
Flexibility & Scalability Unleashed
The digital world is vast, and businesses have their own needs. Managed hosting recognizes this diversity and provides flexible hosting solutions. It adapts its services to meet the specific requirements of your company. It's similar to having a hosting plan tailored to your needs to ensure the highest performance and efficacy. The flexibility of hosting services makes managed hosting ideal for companies with different sizes and complexity.
The business's journey requires expansion, and managed hosting was designed to support this growth smoothly. It's similar to having an infrastructure that grows and contracts in line with your business's growth. The flexibility offered by managed hosting lets your website handle more traffic, additional features, and ever-changing needs without needing an entire overhaul, making it a valuable asset for companies with ever-changing needs.
Best Managed Hosting Provider
Selecting the best managed hosting service provider is a crucial choice that requires careful consideration. TezHost is an example of a company that can provide reliability, performance, and unbeatable support. When selecting a service, such as reputation and service offerings, as well as customer reviews, play an essential part.
TezHost, for instance, does not just host your website but also becomes an integral part of your digital journey, providing an array of services that will satisfy your specific needs. Furthermore, TezHost is one of the few hosting companies that offer services of buy web hosting with bitcoin.
Conclusion
Online managed hosting is the unnoticed hero in the fast-paced and competitive business market. It's not just a product. It's an investment that will ensure the longevity and success of your digital business. Of your company.
From professional support to improved security, as well as lower operating costs and scalability, the advantages of managed hosting can be transformative. This is the best way to maximize the potential of your website, laying the base for expansion and innovation.
Comment:
Posted on: June 27, 2023
Category: Web Hosting
What are the biggest mistakes you can make when choosing web hosting? We're glad you asked because we're
By TezHost Editorial

Posted on: June 26, 2023
Category: Web Hosting
Knowing what the boundaries of your web hosting support are can be the difference between having an easy life
By TezHost Editorial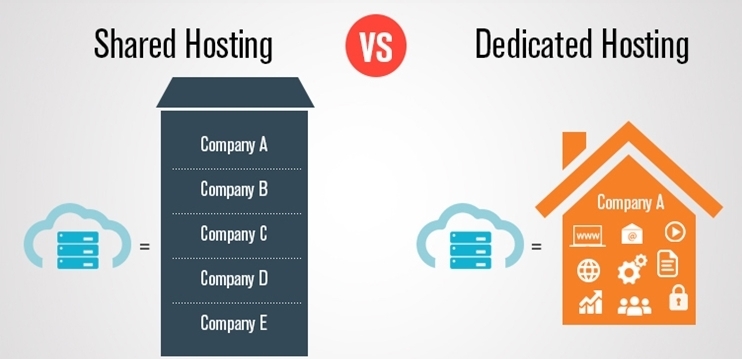 Posted on: June 27, 2023
Category: Web Hosting
Dedicated Hosting and Shared Hosting Are you thinking of launching your website? Do you require web hosting services
By TezHost Editorial