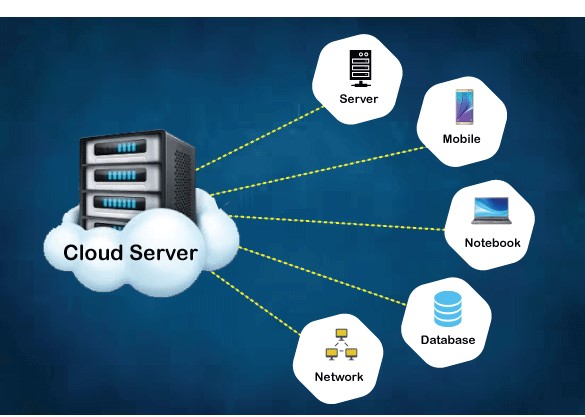 How to Find The Right Cloud Server? ©
What is a Cloud Server?
A cloud server is a virtual machine that runs in a cloud computing system rather than a physical server. It's developed, maintained, and distributed via the internet via a cloud computing system that can be accessed from anywhere. Virtual servers are another name for them. Cloud servers come with all of the software they need to run and are independent.
The term "cloud" refers to a collection of web servers that can be rented as part of a software or application service. Web hosting, data storing and sharing, and software or program use are all examples of cloud-based services.
Cloud computing, in which numerous servers are linked together to share the load, is often referred to as "the cloud." Complex tasks can now be dispersed across numerous smaller computers rather than relying on a single powerful machine.
One of the benefits of cloud storage is that it allows numerous remote resources to work together as one – this is known as federated storage clouds. Because of the data spread, the cloud is particularly glitching resilient. The use of the cloud tends to reduce the development of various types of documents.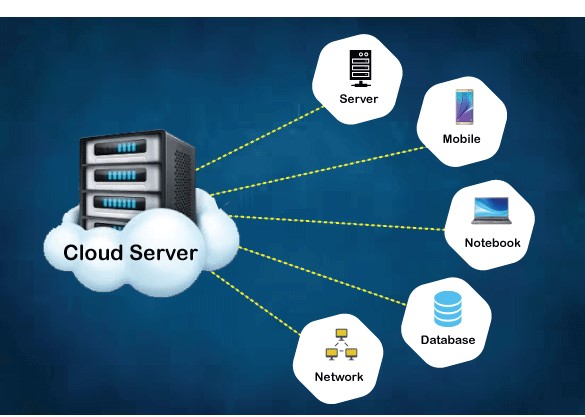 How does it work?
With cloud hosting, data is shared among several different physical servers, each in a different location worldwide. Each of these servers is connected to the others in a virtual environment. This is where the cloud aspect of cloud hosting comes into play.
This virtual environment is configured with virtual machines, commonly known as VMs. Even though it is merely software, a virtual machine (VM) is a programmed component of a physical server that is designed to behave like a physical, dedicated server.
It's similar to having your own personal virtual server. Virtual machines (VMs) are used to host applications such as your website, as well as other hosting tools and utilities. Because each VM is set up privately for a user, no data is exchanged between them.
How To Find The Right Cloud Server?
As you consider which cloud server to utilize, you must consider the various possibilities provided by different providers and how they will complement your specific company features and aims. The following are the most important factors to consider for essentially every business:
1. Cloud Security
Storing a company's data in the cloud helps safeguard it from things like fire, floods, and earthquakes, as well as accidental loss and malicious activity. Cloud storage, particularly dedicated server hosting, also gives consumers access to a cloud provider's own security measures, allowing them to avoid cybercrime and other security issues.
Although users must still adopt their own security precautions, such as maintaining passwords and permissions, moving data to the cloud protects sensitive data from physical damage, human mistake, and cyber threats by providing resources that are beyond the range of local network security controls.
2. Scalability
Cloud service options range from simple public cloud packages to fully managed custom cloud solutions tailored to specific requirements, all of which may be adjusted to match a company's shifting priorities and continued expansion.
The public cloud is a low-cost solution that allows many users to share the same remote host's servers; private clouds dedicated to just one user; and hybrid- or multi-cloud options that can be a combination of cloud and local computing, or a group of cloud services dedicated to supporting different functions, are all options.
3. Uptime
The efficiency of your website is directly linked to the uptime of your server. Cloud hosting ensures optimum network availability and eliminates single points of failure. Because it is a network of connected servers, if one server is unable to handle your request, another server from the pool of available servers will automatically take over all the workload of the lost server.
4. Backup
Data is automatically backed up in interconnected servers using cloud hosting, which allows disaster recovery, as the cloud is a multi-server setup.
5. Manageability
You should also spend some time understanding what different cloud platforms will require of you in terms of management. Each service interfaces with a variety of other services and supports multiple orchestration tools. If you have any services that are critical to your business, be certain the cloud provider you choose has an easy way to integrate them. Before you make a final decision, you should figure out how much work and effort it will take your team to handle various components of the cloud infrastructure.
6. Architecture
Make sure you select a cloud architecture platform that can assist you in meeting industry and organization compliance criteria. Whether you must comply with GDPR, SOC 2, PCI DSS, HIPAA, or any other standard, be sure you know what it will take to accomplish compliance once your applications and data are hosted on a public cloud. Make sure you know what you're responsible for and what areas of compliance the supplier will assist you with.
7. Predictability:
Your site will normally perform better, and it will be transferred immediately if more resources are required. As a result, your website is much less likely to crash. If one of the cluster physical servers malfunctions, the remaining servers will take over and display your site.
8. Cost
Take a look at your existing IT expenses. Do those local storage units and hardware keep themselves up to date? If you want to develop your business, you'll need to extend your data storage and hardware as well. Your IT staff will be responsible for maintaining and updating your local machines as a result of this expansion. With that level of responsibility comes a certain amount of money.
Smaller IT organizations may find it difficult to manage a large network of storage/service devices and other IT equipment. Offloading your business apps' storage and performance capabilities will not only save you money on IT infrastructure but will also relieve your internal IT staff of a significant amount of work.
TezHost is one of the greatest and most trustworthy multinational web hosting companies, offering all hosting servers at reasonable rates to its customers. It has highly qualified and skilled staff in each profession who serve the clients 24/7.
Comment: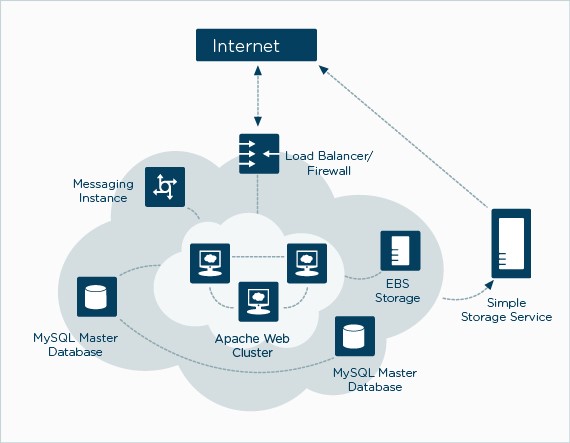 Posted on: June 27, 2023
Category: Cloud Computing
There are several hosting types, however, today we will discuss cloud hosting and what should know about it.
By TezHost Editorial
Posted on:
Category: Cloud Computing
Cloud computing, or cloud services, is an umbrella term that refers to accessing computer services via the internet.
By TezHost Editorial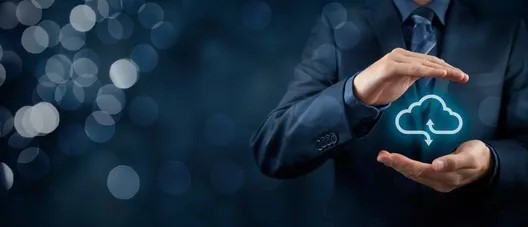 Posted on:
Category: Cloud Computing
Since the origins of trade and business, humans have required better ways to store and access data. Important
By TezHost Editorial