Advantages and Disadvantages of cPanel ©
There are several advantages and disadvantages to using cPanel for web hosting.
The control panel, or cPanel, is a popular control panel that supports the web hosting server. It allows the server administrative control.
It also provides you access to a variety of hosting features that would otherwise demand more technical skills to manage. For both hosting and developers, cPanel makes the use of a complex system more manageable.
You may upload websites, manage domains, arrange web files, create email accounts, and do other things with cPanel. Customers of several web hosting companies get cPanel as part of their hosting subscription.
There are two cPanel user interfaces i.e., cPanel for customers and Web Host Manager for managing servers (WHM). The server administration capabilities of cPanel & WHM are greater than those of cPanel. This can only manage one hosting account.
Related Article: https://tezhost.com/category/cpanel-hosting/
Advantages and Disadvantages of cPanel
Let's have a look at the advantages and disadvantages of cPanel!
Advantages
We will look at the primary advantages of using cPanel below:
1. Features
There are several high-end functions available in cPanel. Users can easily access, host, and administer their online website accounts owing to these capabilities.
In addition, an antivirus program metal shields every cPanel app from intrusive viruses and malware.
2. Interface
Its interface is simple to navigate and understand. The graphic interface is responsive by design. As a result, consumers have no trouble using their system's control panel. It also enables simple commands for complicated functions.
You can carry out both easy and difficult tasks, such as determining how much disc space is usable. System backups and maintenance can both be completed with just a few easy clicks.
3. Auto Installation Of Software
In addition to having tons of functionality, cPanel also works well with the Softaculous Apps Installer. More than 400 apps, including well-known content management systems, are accessible.
Every stage of an application's lifecycle, from installation to updates, is handled by Softaculous.
4. Compatibility
cPanel, one of the most widely used control panels, is compatible with several web browsers, including Mozilla Firefox, Google Chrome, and Safari.
Additionally, cPanel supports a wide range of external programs, such as site builders and SEO tools.
5. Size
Running solely on a Linux-based operating system is the basic prerequisite. It just needs 512 MB of RAM and at most 20 GB of disc space to run on the machine.
It is now regarded as one of the most fundamental needs to fulfill.
6. Support
There are many resources available on the cPanel forums and blogs.
There are also specific technical manuals for cPanel and WHM. They show how to utilize cPanel products and how to fix problems.
7. Flexibility
Its flexibility is one of our absolute favorite aspects of cPanel. There is rarely a web host that makes it so simple for you to switch from one web hosting server to another and transfer your website and all of its content.
It functions flawlessly and without any technical hiccups, just like water.
8. Available in 4 categories
There are four tiers available, however only "Stable" and "Release" are production-ready. The stable tier has been examined for bugs and compatibility concerns with a reliability focus, although it is still not as current as its competitors.
Disadvantages
Some of its most common disadvantages are listed below:
1. Data Corruption Or Loss
During significant updates, the cPanel system occasionally unintentionally erases all data and overwrites server settings. A hard disc failure or crash is the cause of this.
Try doing a complete disaster recovery to restore your web server in such circumstances.
2. Third-party Interference
It is quite disappointing that such a capable and potent control panel would lack some fundamental security. The server for the software that cPanel is operating is necessary.
As hackers can enter through a third-party source, this always puts it in danger of becoming a soft target. Therefore, encryption is a significant issue with cPanel. To fix this, you could download a VPN.
Users of cPanel can encrypt their network and stop hackers from getting illegal access by using this programme.
3. Price
Compared to its competitors in the market, cPanel is more expensive. Although it is competent, people with tiny firms may find it difficult to spend this much money.
4. Accessibility of files
The fact that users cannot access all files without first seeking permission is one of the most annoying drawbacks of cPanel. You will need to ask for permission to access every file from cPanel as a user, which is incredibly time-consuming and affects the files' responsiveness.
However, this problem can be resolved because you can set a passcode and alter all create files' parameters to allow shell access.
Conclusion
Users of cPanel praise it for being incredibly responsive, user-friendly, and well-organized. Due to its various capabilities, it is a well-liked web host among both seasoned IT professionals and novice users.
Therefore, cPanel is the way to go if you want to employ a secure control panel system for your dedicated VPS or Linux server. Even less technical knowledge is required to operate this web hosting site.
Considering all of its shortcomings, cPanel has more benefits. Due to its user-friendly interface, which even a non-technical person can use, cPanel is preferred by more websites.
TezHost is one of the best web hosting companies providing cPanel hosting worldwide at the most reasonable prices. Its experts provide 24/7 assistance to its clients.
Comment:
Posted on: June 27, 2023
Category: cPanel Hosting
Defining cPanel The control panel, or cPanel, is a popular control panel that supports the web hosting server.
By TezHost Editorial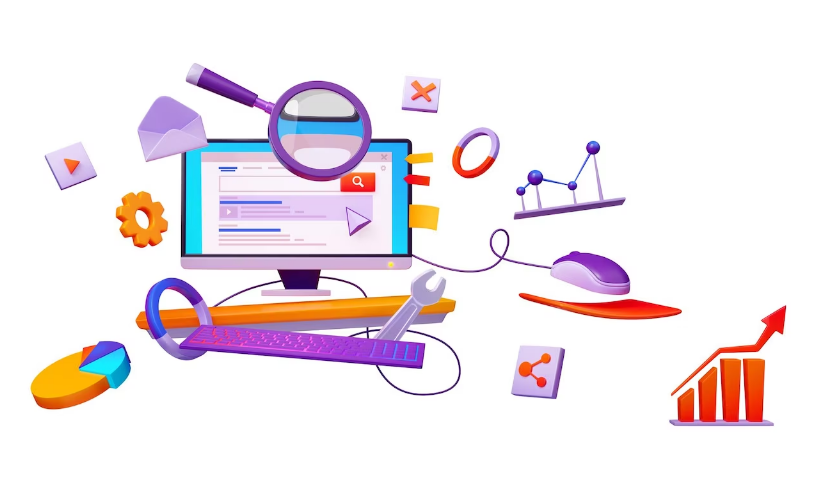 Posted on: June 24, 2023
Category: cPanel Hosting
As a website owner, you understand how crucial it is to have a solid and effective Hosting solution.
By TezHost Editorial
Posted on: July 3, 2023
Category: cPanel Hosting
Introduction The speed or efficiency of a website is vital in this technological world. Customer satisfaction, SEO, and
By TezHost Editorial