How to Transfer a Domain? ©
There are a few steps you should take into account to transfer your domain from one Registrar to another. In this article, I will show you how to transfer a domain, step by step.
Before moving on, Let's check out what is a domain.
What is a Domain?
A domain is a component of the web address that someone would use to find your website or a page of your website. It is much simpler for users to search for and remember. An IP address is a special set of digits that links computers to web servers and is present on every website.
Although IP addresses are fantastic for computers, they are challenging for individuals to remember. Domains can help in this case.
Since a domain name and an IP address are linked. Users can more easily remember and search for a website by its domain while still having their browser use the related IP address to locate the particular web server that hosts the website.
How to Transfer a Domain?
Now that you know what is a domain, let's have a look at how to transfer a domain step by step.
Step 1: Verification for eligibility
Check that your domain name was initially registered at least 60 days ago. With that also check whether the domain has been with your current Registrar for at least 60 days or not.
It should be inquired that it is not currently on hold with your current Registrar to ensure that your domain name can be transferred.
Step 2: Update the info with the current registrar
Check your account information by logging into the control panel of your current registrar. Verify that your name, phone number, and mailing address are all accurate before the transfer. If any of these details are incorrect, the transfer may be delayed or refused.
During the transfer process, both the registrar you're leaving and your new DNS registry provider will need to get in touch with you. Your contact information must be updated.
Step 3: Make a backup email
Some registrars provide email addresses with domains that you can use to grow your business.
These email addresses are often disabled when you switch registrars, which may leave you in the dark. Before the transfer process, be sure that you are prepared with a backup email address.
Step 4: Remove the register lock
You must unlock your domain if you have a registrar lock for additional security for your domain.
Your current registrar has your Domain Auth/EPP code that you must request before the transfer. It is also called an authorization code.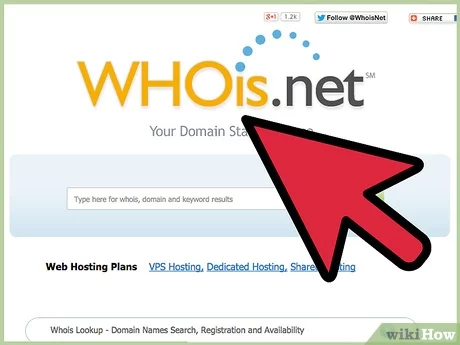 Step 5: Create an account with a new registrar
Now, you are getting closer to getting a new domain!
Make an account at your new registrar by reaching their site. Locate its domain name transfer service page and enter the domain you want to transfer. Simply input your domain name and its suffix, such as .com, .net, .info, and so forth without using www.
Step 6: Enter the authorization code and authorize the domain transfer
Provide the authorization code that was given to you by your former registrar. If the code does not match, your transfer will be completed, and you might need to start over. Therefore, double-check the code and make sure you entered it precisely as provided.
Both your previous registrar and your new provider will get in touch with you when you enter the permission code. Your contact information will be verified, and you will need to formally approve the transfer.
Make sure the contact information you have given to both registrars is accurate, and be ready to discuss your reasons for quitting your existing provider if necessary.
Step 7: Make a payment for the new domain
The next step is to make payment to your new registrar, so it can further make the proceedings. Payment methods depend on the registrar.
Some use bank transfers, and others use PayPal, credit cards, or any other form of online money transfer.
Step 8: Confirm the domain transfer
Now your domain is released by your provided.
It can be a time taking process and your registrar might need some time to configure your domain and server.
Step 9: Choose between the public or private domain
After the confirmation of the transfer, you have to decide whether you want a public domain or private.
The choice depends on what type of website/business you are running. Public domains are more reasonable than private domains.
Step 10: Cancel the services from the prior registrar
Finally, the last step, your wait is over!
It is recommended to not cancel your services with the previous registrar until you are satisfied with the new one.
TezHost provides the most reliable services at reasonable rates, internationally.
For more information head on to our site.
Comment:
Posted on: June 24, 2023
Category: Domains
Domain authority is a crucial component of search engine optimization (SEO) that can significantly affect your search engine
By TezHost Editorial
Posted on:
Category: Domains
You undoubtedly already know how important SEO ranking is if you are a website owner or digital marketer.
By TezHost Editorial
Posted on:
Category: Domains
When starting a website, choosing a domain name is one of your most important decisions. Your domain name
By TezHost Editorial