How To Sell A Domain? | Step-by-Step Guide
In this article, we will learn how you can sell a domain name. This article will provide a step-by-step guide to help you in selling your domain.
Wait! Before we start this guide if you want more information about Domains, head on to our blogs section!
Our Domain related articles: https://tezhost.com/category/domains/
Let's get started!
Whenever we have a brilliant idea for a new startup company, product, project, blog, or side business, many of us have the habit of registering a domain name. However, that idea never gets shape. The domain name will thereafter for months, or years lie in your account.
Feeling guilty! No worries!
Let's see how you can sell those domain names and make money.
How To Sell A Domain? | Step-by-Step Guide
Step 1: Value of your domain
Setting a fair price for your domain is the first thing you must do. Many people mistakenly overcharge for their domains and then wonder why no one ever shows any interest. A domain does not automatically have worth just because you've owned it for a while.
For instance, if your domain ends in .com it will have more values than the others. NameBio.com is a terrific place to look for recent domain name purchases and investigate sales of domain names that are similar to the ones you own.
You can also use automated domain appraisal tools to determine the value of your domain.
Step 2: Decide where and how you want to sell your domain
Now that you know how much your domain's worth, it is time to start exploring for buyers. You will have a few options on where to look for domain buyers.
You can look for buyers on platforms such as Flippa, Sedo, or eBay
Step 3: Update the contact information on the WHOIS directory
Sometimes people don't want their contact details to be made available to the public. We will count this as a negative action (with no offense).
Imagine someone looking to buy a domain name, but you already have it. They can get in touch with you and make an offer to buy the domain name from you if they can locate your contact information in the WHOIS directory.
Step 4: Make a for-sale landing page for your domain names
What does one do when they come up with a domain name and want to check if it is available?
It is entered into the browser. The biggest chance to sell your domain name is lost if your domain name does not clearly state "this domain is for sale" on the landing page and provides an easy process for a possible buyer to get in touch with you.
So, don't forget to make a for-sale landing page!
Step 5: Use auctions to sell your domains
As mentioned earlier, there are a few auction sites ready to assist you to sell your domain name swiftly if you are in the market to do so. These websites function similarly to online auction websites like eBay.
When creating a listing, you choose the fixed price, the minimum opening bid, and occasionally the Buy It Now price.
Step 6: Domain Transfer
This is the last step!
It is now time to transfer ownership of your domain name to the new owner. The method of transferring the domain name varies as per your choice of how you want to transfer it.
Generally, the permission code will be provided by the seller to begin the transfer procedure. When the transfer is finished, the seller will then release the money. It is recommended to check again before you start the transfer in case there are any constraints.
Conclusion
Learning how to sell a domain name is a lengthy process, but one that could be potentially financially rewarding. Hopefully, the steps given above have given guidance on gauging your domain names and maybe even selling a few of them.
Comment: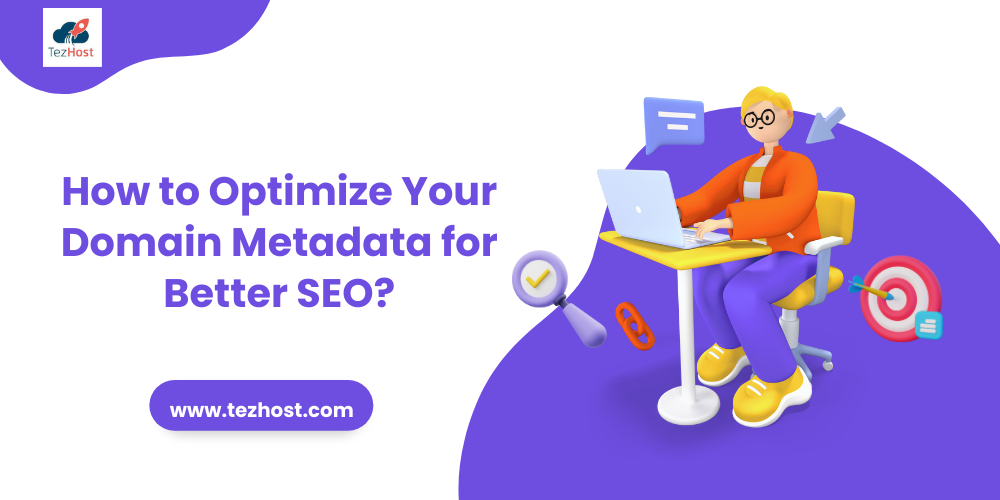 Posted on: June 24, 2023
Category: Domains
Metadata is data that describes other data. In the context of SEO, metadata is the information that helps
By TezHost Editorial
Posted on:
Category: Domains
You might be familiar with the term "domain extension" if you own a website or work in digital
By TezHost Editorial
Posted on: June 27, 2023
Category: Domains
Subdomains are a great way to organize and manage your website's content. They can be used to create
By TezHost Editorial