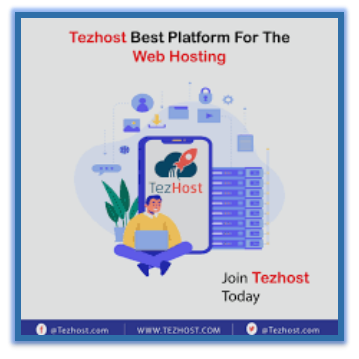 How To Host a WordPress Website In 2022? ©
TezHost is the forum you can proudly choose as your website host. We provide hosting services at the most reasonable pricing. TezHost is one the most reliable hosting company working internationally. It provides its clients 24/7 assistance with the help of an experienced team. However, in this article, we will learn all that you need to know regarding 'How to host a WordPress website in 2022'.
Let's get started!
Defining Web Hosting
When you host a website, you store its data on a computer known as a server. Your website files are made publicly accessible on the internet by this server, allowing anyone to view them.
These unique computers have a particular software loaded for other people all around the world to visit the website. A web server is a term used for this program. It responds to requests by transmitting the requested page to the user's browser after receiving them.
What Do You Need to Host a Website?
Two things are necessary to host a website; a Domain name and a web host.
When someone types your website's address into a browser to access it, they are using its domain name. For instance, TezHost.com. It will take you to the site directly, in no time.
Now, you must be thinking of How/Where to get a Domain Name? There comes the web host! A domain name is provided by the web host you choose.
TezHost provides the domain name with hosting services at the most reasonable rates.
Why There Is a Need for a Web Host?
Using a web hosting company is the best approach to launching a website online. It is a perfect pick for starters or anyone seeking a more practical method of website maintenance.
If you prefer to concentrate your attention on the website's visual appeal and content rather than its technical aspects, a website hosting service is also a wise choice. Most of the time, hosting companies take care of infrastructure and hardware maintenance, software updates, and security management.
In comparison to self-hosting, using a hosting service is also less expensive, especially when you consider the numerous extra advantages you get in addition to technical support. These frequently involve constant web performance monitoring and round-the-clock customer service.
Steps Involved in Hosting a Website
The following steps are involved in hosting a site:
1. Choose A Web Host
When selecting a website hosting business, there are several aspects to consider. However, your priorities will determine which features you should prioritize.
Here are a few important considerations:
24 hours Support
Bandwidth
Domain
Uptime
WordPress Integration
Refund Policies
2. Buy a Domain Name
A name is required for every website. Therefore, registering a domain name for your future website is an essential step.
Users will be able to find the website on the Internet using its name as its address. A creative domain name can be registered through a reputable company or purchased directly from the owner.
TezHost provides the domain name with hosting services at the most reasonable rates.
3. Choose a Hosting Plan
After selecting a host and a domain name, choosing the hosting plan is the next step. There are different types of hosting.
Dedicated Hosting
Cloud Hosting
Shared Hosting
VPS Hosting
cPanel Hosting
Windows Plesk hosting and more
For more information on the types of hosting, head on to our blogs section!
TezHost provides all the abovementioned hosting plans at affordable prices.
Now, you are all set!
Cost For Hosting a Website
We have already discussed the prices of web hosting companies. However, the price you pay to host a website might change depending on several factors.
The hosting package you select comes first. We advise starting with more affordable shared hosting packages and upgrading as your company and website expand.
Once you begin creating a website, you could also need to spend money on services, software extensions, and website templates.
Using free tools whenever possible and only purchasing what is truly necessary would be your aim.
Conclusion
By following these instructions, you can sign up for a web hosting provider that is prepared for your website. The plan you have chosen will have outstanding support and be simple to scale if you made your decision with the future in mind,
Comment:
Posted on: June 24, 2023
Category: Web Hosting
Welcome to the world of TezHost, where exceptional web hosting meets unparalleled support. In today's digital world, having
By TezHost Editorial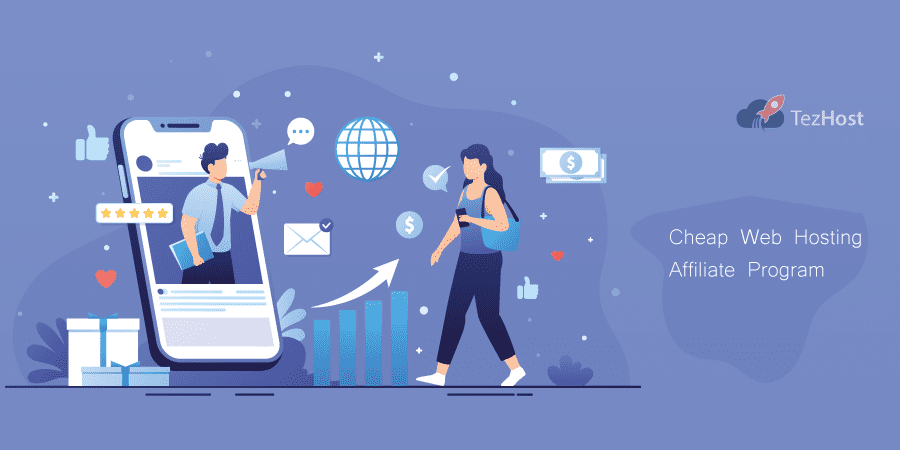 Posted on: June 27, 2023
Category: Web Hosting
In the ever-evolving world of online businesses, affiliate marketing has become a pivotal force driving collaborations and passive
By TezHost Editorial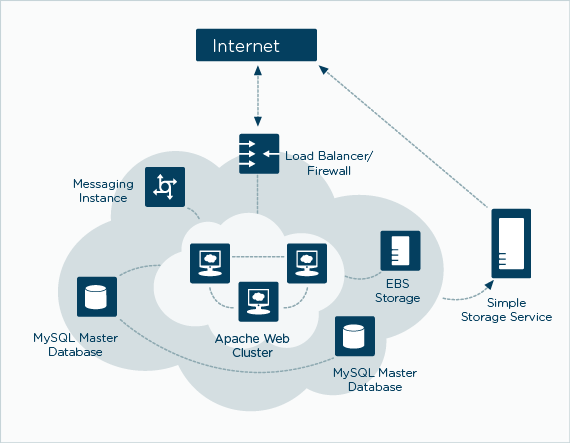 Posted on:
Category: Web Hosting
Introduction Certain aspects of web hosting are quite popular and crucial. In this article, I will elucidate a
By TezHost Editorial