How to Create a WordPress Multilingual Site
In this comprehensive guide, we will show to how to create a multilingual WordPress site. At TezHost, we understand the importance of reaching a global audience and catering to different language preferences. With our expertise in SEO and copywriting, we'll provide you with valuable insights and practical steps to outrank other websites and enhance your online presence.
What is a Multilingual Website?
A multilingual website is a website that offers its content in multiple languages, allowing visitors to choose their preferred language for browsing and interacting with the site. The purpose of a multilingual website is to cater to a diverse audience and provide a localized experience to users who speak different languages.
By offering content in multiple languages, a multilingual website aims to overcome language barriers and ensure that visitors can access information, products, and services in their preferred language. This helps businesses and organizations reach a global audience, expand their customer base, and improve user engagement.
Why Multilingual Websites Matter?
As the digital landscape continues to evolve, businesses are recognizing the significance of catering to diverse audiences. Creating a multilingual website offers several benefits:
Global Reach: By offering your content in multiple languages, you can expand your reach and engage with a broader audience across the globe.
Improved User Experience: Visitors are more likely to stay on your website and explore its offerings if they can access content in their preferred language. This leads to higher engagement and increased conversions.
Enhanced SEO: A multilingual website can improve your search engine optimization (SEO) efforts by targeting specific keywords in different languages, increasing your visibility in search engine results pages (SERPs).
Step 1: Choosing the Right Plugin
Once you have decided on a translation method, the next step is to choose a reliable multilingual plugin for your WordPress site. Here are two popular options:
1. WPML (WordPress Multilingual Plugin)
WPML is a powerful plugin that simplifies the process of creating multilingual websites. It provides an intuitive interface, compatibility with various themes and plugins, and excellent support. With WPML, you can easily manage translations, language switchers, and multilingual SEO settings.
2. Polylang
Polylang is another popular multilingual plugin for WordPress. It offers a user-friendly interface, seamless integration with WordPress themes, and extensive documentation. Polylang allows you to create content in multiple languages, set up language switchers, and optimize your site for multilingual SEO.
3. TranslatePress:
TranslatePress is on of the most used WordPress Plugins for the adding multilingual features in WordPress Websites. With the help of this tool you can you can easily manage translations and language switchers and optimize your site for multilingual SEO.
Step 2: Plugin and Integration
After choosing the right plugin its time to integrate all the required setting. In this guide we will be using the plugin called TranslatePress.
Here how to do it:
1. Establish Your WordPress Site with a Single Language
To begin, you'll need a WordPress website that operates in a single language.
Once you have set up your basic WordPress site, you can proceed with customization and adding content. Don't worry about the appearance of your translated website as there are numerous pre-designed themes available that work seamlessly with the translation plugin discussed in the next section.
Now, you can populate your brand new site with all the desired content without any limitations. Rest assured, everything you create can be easily translated in the subsequent steps.
2. Install the TranslatePress Plugin and Incorporate Secondary Languages
Now that your single language site is ready, let's make it multilingual.
The next step is to install the TranslatePress plugin, which facilitates the management of website translations. TranslatePress offers a free version that can be downloaded directly from the WordPress repository. There are also three premium versions available with additional features.
For most functionalities covered in this tutorial, the free version would suffice.
Now Download and install it just like any other plugin.
If you opt for one of the premium licenses, after purchasing, download the corresponding plugin from your account page.
Then, upload it to your WordPress site through the Plugins section use; Plugins >> Add New >> Upload Plugin. Remember to activate your license by going to Settings in the WordPress dashboard, selecting TranslatePress, and navigating to the License tab. Copy the license key from your account page and click the "Activate License" button.
Back to Free Version:
Next, go to the General tab in the TranslatePress settings area to set up your secondary language(s). The free version allows you to add one secondary language to your website. It gives you a total of two languages. With the premium version, you have the flexibility to add unlimited secondary languages.
In the General tab, you can set the default language of your site (the language it currently exists in).
Then, in the "All Languages" section, add your new language(s) by selecting them from the dropdown menu.
Click "Add" after selecting your desired language(s)
Then click "Save Changes" at the bottom of the page to finalize the setup.
3. Enable Automatic Translation (Optional)
Now, let's speed things up a bit!
Note: Enabling automatic translation is entirely optional, but it can save significant time, especially for larger websites with extensive content.
Go to the Automatic Translation tab in the TranslatePress settings area.
Select "Yes" from the dropdown menu. This will provide access to additional settings for this functionality.
From here, you can choose your preferred translation engine. The free version of the plugin allows the use of the Google Translate API.
Regardless of the chosen service, you'll need to obtain an API key to connect your website to the translation engine. TranslatePress provides comprehensive documentation on this process for both Google Translate and DeepL.
Set a limit on the number of characters you want to translate per day to manage your budget effectively. While TranslatePress doesn't charge for automatic translation, the translation engine you use may have associated costs based on your website's size. You can monitor this from the "Limit machine translation / characters per day" section.
Now, Save Changes and visit the front-end of your site.
Note: You will now see a floating language selector added by default. Use it to choose your secondary language, and voilà! You can now view your first automatically translated page.
4. Content Translation
Now, let's dive into the exciting part – the visual translation editor.
If you didn't enable automatic translation, this is where you'll perform website translations. If you previously used automatic translation, this is where you can proofread and manually refine the translations where necessary.
To access the visual translation editor, visit your website's front-end while logged into your WordPress account and click the "Translate Page" button in the admin bar.
Within the editor, you'll see a live preview of your site on the right side of the screen and a translation sidebar on the left.
Hover over the content you want to translate, click the pencil icon that appears, and enter your translation in the sidebar. Remember to click "Save Translation"
Note: For repetitive content like menu items, you only need to translate them once, and TranslatePress will automatically apply the translation to every page where the item appears.
5. Language Switcher Customization
Having a website available in multiple languages won't be useful if visitors can't easily access those languages. For that:
Return to Settings > TranslatePress
Now in General setting tab, scroll down to the "Language Switcher" section.
Here, you'll find three options that let you choose whether to display full or abbreviated language names and country flags.The Shortcode language switcher is a shortcode that can be placed anywhere on your site, such as a widget, footer, or other locations.
Step: 5 SEO Translation
To fully capitalize on the benefits of a multilingual website, TranslatePress offers the option to translate all SEO metadata. After all, it's crucial to appeal not only to visitors but also to search engines like Google.
With the SEO Pack add-on included in any pro license of TranslatePress, you can translate SEO titles, meta descriptions, URL slugs, image alt tags, and more. This ensures your website's visibility in Google rankings across all added languages.
When the add-on is active, you can easily translate these strings directly from the translation sidebar by locating the "Meta information" section in the strings dropdown.
Note: The add-on takes care of generating multilingual XML sitemaps and hreflang tags, ensuring that Google recognizes your different language versions.
Optimizing for Multilingual SEO
To outrank other websites and improve your search rankings, it's crucial to optimize your multilingual WordPress site for SEO. Here are some tips to enhance your multilingual SEO efforts:
Keyword Research: Conduct keyword research in each language you are targeting. Identify relevant keywords with high search volumes and integrate them strategically into your content.
URL Structure: Use a language-specific URL structure that reflects the language and content of each page. This helps search engines understand and index your multilingual content correctly.
Hreflang Tags: Implement hreflang tags in your website's code to indicate the language and regional targeting of each page. This helps search engines serve users the appropriate language version of your content.
Localized Content: Create unique and valuable content for each language version of your website. Avoid using automatic translation alone, which may lead to duplicate or low-quality content.
Build Backlinks: Acquire high-quality backlinks from reputable websites in each language's region. This boosts your site's authority and helps improve your search rankings.
Conclusion
Creating a multilingual WordPress site effectively reaches a global audience and expands your online presence. Following the steps outlined in this comprehensive guide, you can outrank other websites and ensure your content resonates with users in their preferred languages.
Remember to choose the right translation method, implement a reliable multilingual plugin, translate your content accurately, and optimize your site for multilingual SEO. With these strategies in place, you'll be well on your way to dominating the search engine rankings and attracting a diverse audience to your website.
Wish to learn more about WordPress? Head on to our WordPress Guides.
And if you haven't decided which web hosting package should choose for your website, we recommend TezHost reliable WordPress Web Hosting package.
To place order for web hosting or domain registration click here.
Hope you liked this WordPress Multilingual Site Guide. If you liked it don't forget to share it with your fellows!
Comment: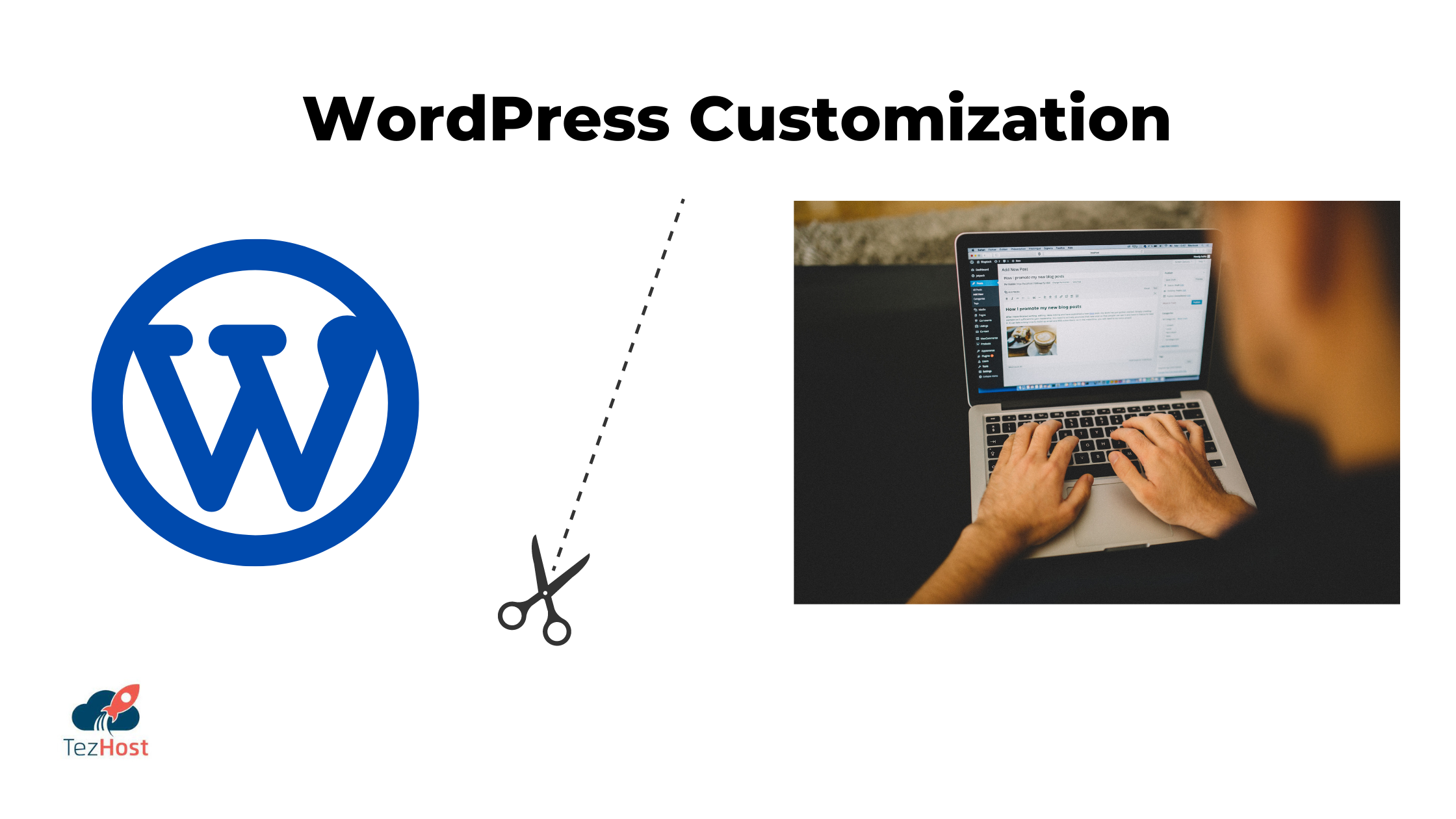 Posted on: June 21, 2023
Category: WordPress
In today's highly competitive online landscape, it's crucial for businesses to have a strong online presence. One of
By TezHost Editorial
Posted on: June 24, 2023
Category: WordPress
Are you ready to embark on your e-commerce journey and create a stunning online store? WooCommerce, a powerful
By TezHost Editorial
Posted on: June 26, 2023
Category: WordPress
WordPress is one of the most popular content management systems on the web, with millions of users around
By TezHost Editorial