Strategies to Monetize WordPress Blog-Secrets to Online Success
Are you a passionate blogger with a WordPress website? Do you dream of turning your hobby into a profitable venture? Well, you're in luck! In this comprehensive guide, we will dive deep into the world of WordPress blog monetization. We'll explore various strategies, techniques, and tips that can help you transform your blog into a money-making machine. So, buckle up and get ready to learn the Strategies to Monetize WordPress Blog!
Monetizing Your WordPress Blog
In today's digital age, the possibilities of earning money from your blog are endless. Gone are the days when blogging was merely a platform for self-expression. With the right strategies, you can monetize your WordPress blog and generate a steady stream of income. Whether you're a seasoned blogger or just starting out, understanding the art of monetization is crucial to your success.
Why Monetize Your WordPress Blog?
Before we dive into the strategies, let's address the fundamental question: why should you monetize your WordPress blog?
Well, aside from the obvious financial benefits, blog monetization offers several advantages.
It rewards you for your hard work and dedication.
It provides an opportunity to pursue your passion full-time.
It opens doors to exciting collaborations, sponsorships, and partnerships, expanding your network and boosting your online presence.
Strategy 1: Display Advertising
One of the most common strategies to monetize a WordPress blog is through display advertising. By partnering with ad networks such as Google AdSense, you can showcase targeted ads on your website. These ads are generated based on the interests of your audience, ensuring relevancy and maximizing your earning potential.
How to Implement Display Advertising on Your WordPress Blog
To implement display advertising on your WordPress blog, follow these steps:
Sign up with an ad network like Google AdSense or Media.net.
Generate ad codes specific to your website.
Insert the ad codes into your WordPress theme, utilizing widgets or plugins.
Optimize the placement of ads to maximize visibility and click-through rates.
Monitor the performance of your ads and make adjustments as necessary.
Remember, while display advertising can be a lucrative strategy, it's important to strike a balance between ad placement and user experience. Too many ads can overwhelm your readers and drive them away, so proceed with caution.
Strategy 2: Affiliate Marketing
Affiliate marketing is a win-win strategy that benefits both bloggers and businesses. By becoming an affiliate marketer, you can promote products or services on your blog and earn a commission for every sale or referral you generate. This strategy allows you to align your recommendations with your blog's niche, providing value to your audience while earning passive income.
How to Get Started with Affiliate Marketing on Your WordPress Blog
To get started with affiliate marketing on your WordPress blog, follow these steps:
Join reputable affiliate networks like Amazon Associates, ShareASale, or Commission Junction.
Select products or services that resonate with your blog's niche and target audience.
Incorporate affiliate links or banners into your blog posts, product reviews, or sidebar.
Create compelling and genuine content that encourages readers to take action.
Track your affiliate links using analytics tools and optimize your strategy based on performance.
Transparency is key when it comes to affiliate marketing. Clearly disclose your affiliate relationships to your audience to maintain trust and authenticity.
Strategy 3: Sponsored Content and Paid Reviews
As your blog gains traction and credibility, you may attract opportunities for sponsored content and paid reviews. Brands and businesses are often willing to pay bloggers to promote their products, services, or events through dedicated blog posts or reviews. This strategy not only generates income but also strengthens your relationship with relevant brands and expands your influence.
How to Incorporate Sponsored Content and Paid Reviews on Your WordPress Blog
To incorporate sponsored content and paid reviews on your WordPress blog, consider these steps:
Establish a clear policy regarding sponsored content and paid reviews.
Reach out to brands and businesses in your niche, showcasing your blog's reach and influence.
Negotiate fair compensation for your work, ensuring it aligns with your blog's value and effort.
Create engaging and authentic content that highlights the benefits of the sponsored products or services.
Clearly disclose any sponsored content or paid reviews to maintain transparency with your audience.
Maintaining your authenticity and providing genuine value to your audience should always be your top priority when incorporating sponsored content and paid reviews.
Strategy 4: Digital Products and Services
If you have valuable knowledge, skills, or expertise in a particular niche, consider monetizing your WordPress blog by creating and selling digital products and services. This strategy allows you to leverage your expertise while providing immense value to your audience.
Examples of Digital Products and Services
Here are some examples of digital products and services you can offer on your WordPress blog:
E-books or digital guides
Online courses or webinars
Membership sites or exclusive content
Consulting or coaching services
Creating and selling digital products and services not only diversifies your income streams but also establishes you as an authority in your field.
Strategy 5: Donations and Crowdfunding
If your blog offers valuable content and your audience is passionate about supporting your work, consider implementing a donation or crowdfunding strategy. Many bloggers successfully monetize their WordPress websites by offering their audience the option to contribute financially. Platforms like Patreon or Ko-fi provide a seamless way for your readers to show their appreciation and support.
How to Implement Donations and Crowdfunding on Your WordPress Blog
To implement donations and crowdfunding on your WordPress blog, follow these steps:
Sign up with a platform that specializes in donations or crowdfunding, such as Patreon or Ko-fi.
Create compelling and personalized incentives for your supporters, such as exclusive content or behind-the-scenes access.
Integrate donation buttons or widgets into your WordPress website, making it easy for readers to contribute.
Engage with your supporters by acknowledging their contributions and offering ongoing perks or rewards.
Building a loyal and supportive community is crucial for the success of your donations and crowdfunding strategy.
Conclusion
From display advertising and affiliate marketing to sponsored content and digital products, there's no shortage of opportunities to turn your passion into profit. Remember to experiment, analyze, and adapt your strategies as you grow your blog and audience. With dedication, creativity, and a solid monetization plan, you're well on your way to online success!
Join TezHost Affiliate Program and watch your earning soar!
Our guide 👉 Web Hosting Affiliate Program
Comment:
Posted on: June 26, 2023
Category: WordPress
In today's digital age, having a website for your business is crucial for success. But just having a
By TezHost Editorial
Posted on: June 23, 2023
Category: WordPress
WordPress is a popular content management system that provides a wide range of customization options. One of the
By TezHost Editorial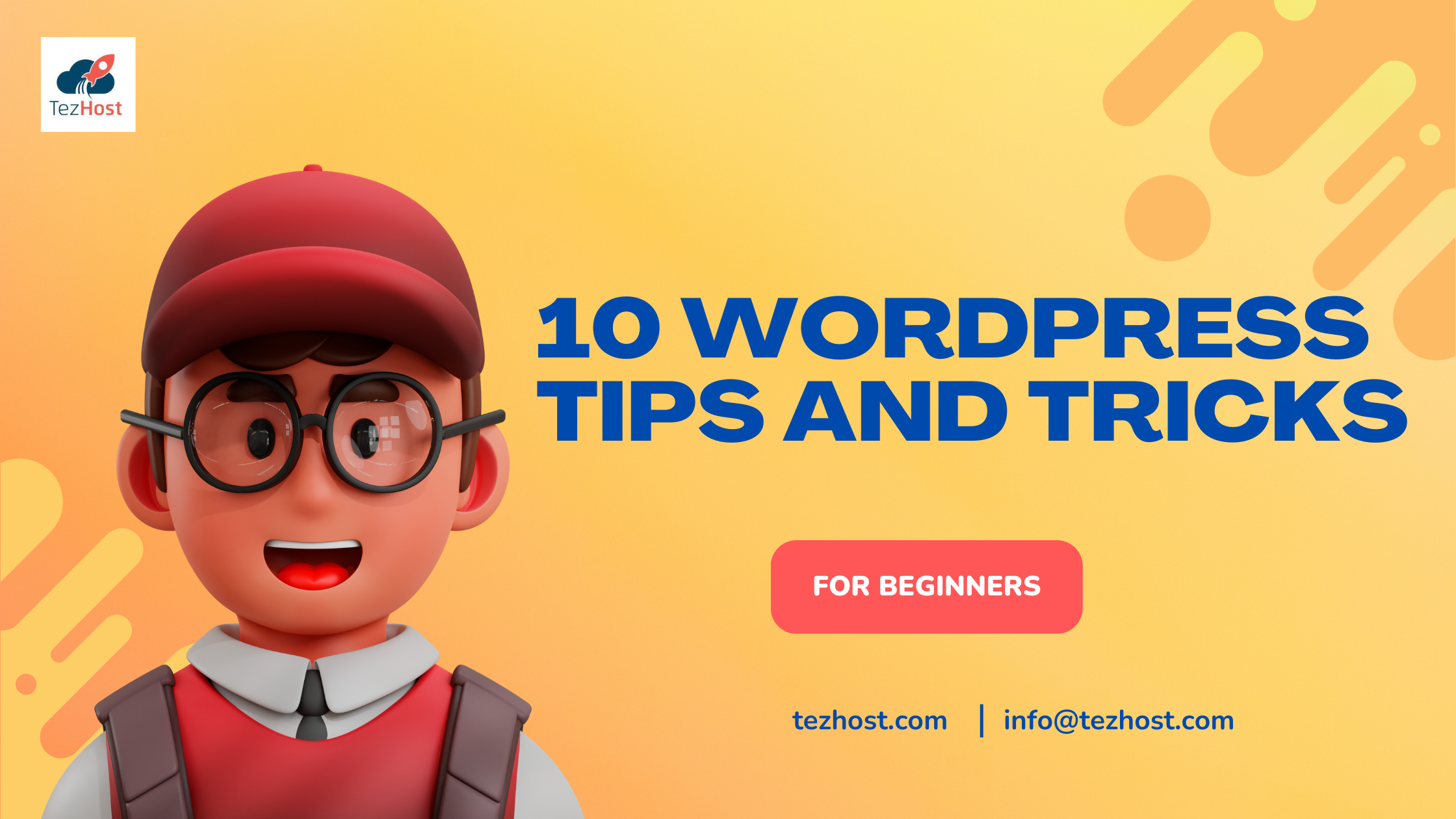 Posted on: June 24, 2023
Category: WordPress
If you are new to WordPress and want to know some basic stuff to get started, we have
By TezHost Editorial