What Is Reseller Hosting? ©
Defining Reseller Hosting
Reseller hosting is a web hosting provider service that permits an individual or company to offer web hosting services as their own. The majority of seller hosting plans operate on a wholesale basis.
You link up with a reputable host, create a reseller account to gain access to wholesale prices, customize the web hosting if necessary, and then resell it at a profit.
As long as you work within the host's terms, you can usually determine your own pricing and terms. After that, you're free to operate as it pleases you.
How Does It Work?
It's very probable that, as a business owner, your primary motivation for starting the company was to come up with the income. Reseller hosting is a service that makes this possible.
The seller hosting provider provides you with a reseller hosting account with lots of space that you can simply divide into sub-accounts and resell to clients for a profit.
In comparison to single-site hosting accounts, they're quite affordable. You may compare them to a trade saving account. As a reseller, you receive a subsidized web hosting bundle that you can resell to your customers for a profit.
What Is cPanel Reseller Hosting?
Resellers are often in charge of much of the website administration for a company or individual. They may, however, provide their customers with a control panel via which they can make adjustments themselves.
The reseller rents server space from a hosting provider and distributes it to clients, who each have their own cPanel account that the reseller can configure. TezHost provides cPanel reseller hosting at reasonable packages. It has well-trained and knowledgeable staff available for your assistance 24/7.
Difference Between Shared Hosting And Reseller Hosting
The most cost-effective type of web hosting is shared hosting. Shared web hosting is appropriate for single websites, but in some cases, it may be utilized for multiple. Reseller web hosting is for individuals who want to host many websites for their clients and customers, or who need to assure website isolation and guaranteed bandwidth for each customer. It's important to note that resale is prohibited on shared hosting services.
Even though you share a server, you have direct access to resources for your website with shared hosting. If you have a little extra, you are not allowed to sell any of your resources to third parties. You may, however, host as many domains as you like; but you cannot resell them.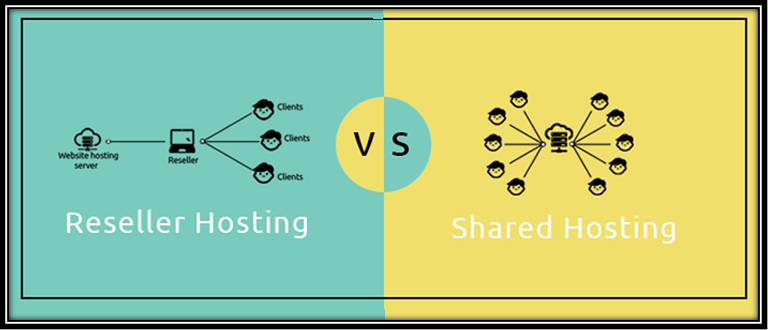 Reseller hosting, on the other hand, allows you to purchase bandwidth and storage space and resell it to others. Even though you will not be able to operate the server with your account, you will have full access to the control panel of your reseller clients. Reseller hosting allows you to start your own web hosting business.
Who Uses Shared Hosting And Reseller Hosting?
Shared hosting is ideal for organizations or individuals that require a website with limited resources such as RAM and bandwidth. It's ideal for people who are new to website development because shared hosting companies handle all of the workloads for you, including site design and domain maintenance.
Reseller web hosting is great for freelance developers and entrepreneurs with technical abilities and a passion for business. Only the amount of disk space you have limited the number of clients you may have.
How To Start Reselling Web Hosting?
Following are some main things you should ensure to start reseller web hosting:
Identify Your Target Market
You've already determined your company's specialization; now it's time to identify your target market. Determine who you want to serve such as web developers, designers, internet businesses, bloggers, and so on.
You may pick appropriate Reseller Hosting plans to appeal to your target audience once you've determined who they are. Define your company objectives based on how you aim to build your business and client base once you've worked this out.
You can choose a Reseller Hosting package from a parent hosting business based on this.
Select A Master Hosting Provider
Choosing a good hosting provider is an important aspect of achieving your business objectives. Your host company's features must correspond to what you want to offer your customers.
Price, software products, customer service, and order administration are just a few of the aspects to think about when choosing a Master host.
Doing comprehensive research is one approach to guarantee you select the correct host. Reading reviews, phoning customer service, checking their social media channels, comparing pricing models, and other review sources are all good places to start.
A large budget does not guarantee a successful business. All you have to do now is invest wisely. After you've chosen your parent host, look over their Reseller Hosting services and pick the one that best fits your budget.
Pricing is crucial. You're at a loss if your bundles are priced extravagantly expensive in comparison to your rivals' or you set extremely cheap rates. Either you'll lose consumers or you'll lose money instead of making money.
Make sure your pricing falls within this range so you can attract both clients and profit. Once you have grounded yourself in the sector, you can always raise your pricing.
At Last, there comes promotion. Only the most important measure of attracting consumers is to promote your company. Once you've created a website, fill it with essential material so that it can be found by search engines. To help with processing and search engine rankings, try using SEO-based keywords.
Post it, establish a social media presence, and spend money on advertising. You may start sending emails and focus on email marketing campaigns, establishing a blog, tutorials, and more after you have a substantial client base.
Conclusion
To sum up, Reseller hosting is now the most popular business model, especially if you're already in the online design and development sector, because it may help you expand your company and become a one-stop-shop for all website needs. Even if you're just getting started, it's a terrific way to generate money.
Comment:
Posted on: June 24, 2023
Category: Reseller hosting
Setting the right pricing as a web hosting reseller is a delicate balance that can greatly impact your
By TezHost Editorial
Posted on:
Category: Reseller hosting
In the ever-expanding realm of web hosting, reseller hosting has emerged as a popular and lucrative business model.
By TezHost Editorial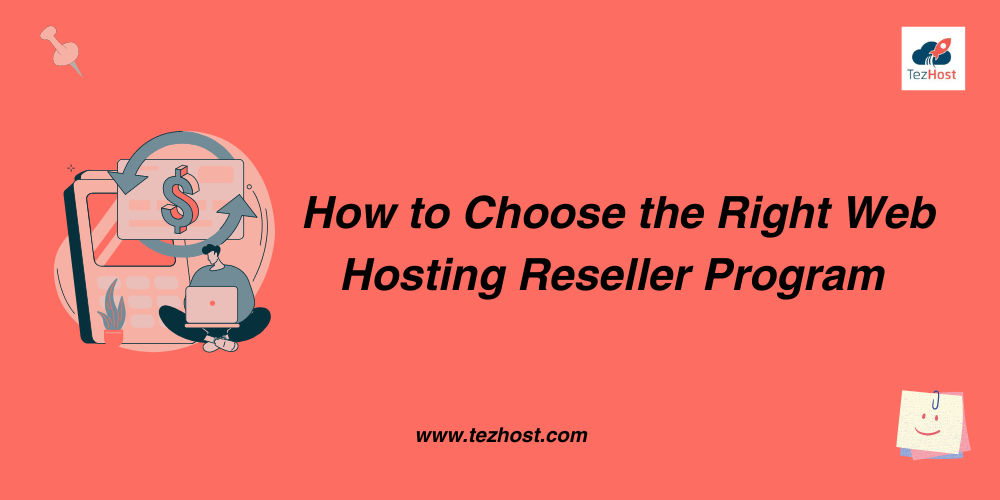 Posted on:
Category: Reseller hosting
Starting a web hosting business can be a profitable venture. Becoming a web hosting reseller is a great
By TezHost Editorial