Understanding What Shared Hosting Is All About
What Is Shared Hosting?
In a shared hosting environment, multiple website owners share a single server. This applies to both the physical server and the software that runs on it as in the same server resources like RAM and CPU are used for all domains. Most importantly, the server is managed and maintained by hosting providers.
Thus, the host may be able to offer hosting options at a reduced cost or even for free. To save money, most people who start an online business start with a Shared plan.
Along with basic shared hosting, this particular kind of hosting provider may also provide you with various hosting services, allowing you to access different types of storage and services as your website expands.
How Does Shared Hosting Work and Who Should Choose It?
Multiple websites are hosted on a single server in a shared arrangement. Disk space, CPU, and memory are shared resources, and charges are distributed among various users on the server.
On a shared server, each user is given a portion of the bandwidth, power, and memory of the total server, and users can create several sites with a single user account. Shared is a type of web hosting that is ideal for small businesses,
As mentioned earlier, a shared server can host hundreds of websites, but because resources are shared, it is perfect for smaller websites and newbies. It is ideal for sites that don't receive a lot of traffic or require a lot of space. The cost-effectiveness of shared hosting is that resources are shared.
Advantages of Shared Hosting
There are numerous benefits to choosing shared, particularly if you are on a tight budget. The following are the four most significant advantages if you select shared hosting.
Low Maintenance
The fact that shared hosting involves little to no work on your part is one of its most appealing features. The majority of companies provide one-click email setup and WordPress installation, and the host is responsible for all server administration and technical maintenance.
User Friendly
Hosting a website on a shared server is wildly popular with beginners because it doesn't require any sort of technical knowledge or previous experience. It was designed to be easy to set up and navigate so users don't need to stress out about having to learn the ins and outs of web hosting.
Cost-Effective
Another significant advantage of shared hosting is the cost. Because numerous websites share the price of using the server, shared hosting is extremely cost-effective. This lowers your hosting costs significantly, allowing you to put more money into your business and keep your website looking fresh.
Easy To Upgrade
Although shared hosting is the most basic option available for web hosting this also means there are ample opportunities to upgrade. If you start getting more traffic or want to expand your site you can easily upgrade to the next tier of hosting. This is as simple as sending an email to your host.
Disadvantages of Shared Hosting
On the other hand, hosting a website on a shared server has several drawbacks. These don't have to be a huge problem if you choose your provider wisely.
Possible Drop SEO
This is a contentious issue, but a recent study of long-term shared found that putting your website on a shared server can hurt your search engine optimization if you end up in a 'poor neighborhood' with low-quality, spammy sites.
Security
Each website has its directory where files are kept, security might be a concern with shared because everyone on the server shares the same directory. If a hacker gains access to the directory, they will be able to see everyone's files.
Low Speed
Your website's overall speed will be reduced as a result of this. Due to resource constraints, your website may encounter downtime if traffic rises unexpectedly.
Limited Resources
While pooling resources saves money, it also puts you at risk of poor performance and system failure. If everyone on the server is using all of their resources, you and your users will notice. This also limits your ability to execute resource-intensive applications.
Difference Between Shared Hosting and Dedicated Hosting
Comparing shared hosting and dedicated hosting is about more than just the obvious cost difference. It is about ensuring the long-term success of your online presence as it grows in popularity with your target audience.
Multiple users, websites, and accounts can be hosted on a single web server shared. Dedicated hosting, on the other hand, is a single server dedicated to a single user.
Before cloud servers, the only options were shared and dedicated servers. The shift from shared to dedicated hosting is considerably easier now that there are so many solutions for bridging the hosting gap.
Whether you have particular security requirements, need to run complicated database systems, or simply want a simple and informative website, obtaining the right-sized hosting plan is critical.
TezHost shared package is specially curated to include everything a business needs, from top-notch technical features to outstanding customer support. To learn more about hosting your website with us, contact us today.
Comment:
Posted on: June 26, 2023
Category: Shared Web Hosting
Shared hosting is popular for website owners searching for a cheap, user-friendly solution. This web hosting service hosts
By TezHost Editorial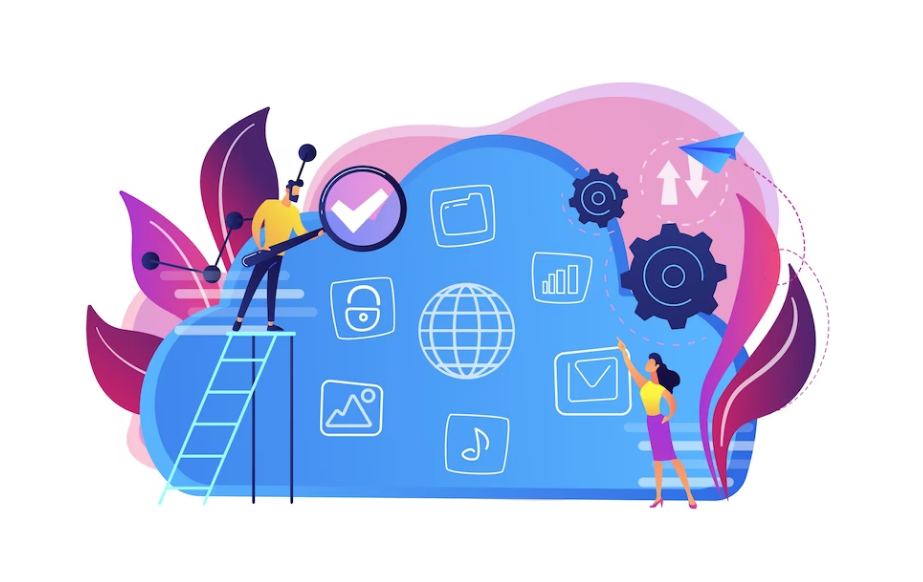 Posted on:
Category: Shared Web Hosting
Optimizing your website's performance is crucial if you use shared hosting. If you're not careful, shared hosting can
By TezHost Editorial
Posted on:
Category: Shared Web Hosting
Shared hosting is a popular option for businesses and individuals who want to host their websites without the
By TezHost Editorial