5 Best Cache Plugins for Divi WordPress Theme
In the crowded field of web development, where every second is important, the Divi WordPress theme stands out as a flexible and stunning option. To fully realize the potential of this theme, you need to focus on speed and performance.
The digital world is a hostile place, and the speed at which the site loads your site can be the deciding factor in whether the user stays or goes away. This is why cache plugins come in as invisible champions working hard in the background to improve your website's performance and offer a seamless browsing experience.
In this guide, we take you on an exploration of caching plugins. We'll discuss their importance and the built-in cache options and introduce you to the top-of-the-line caching plugins available for Divi from 2023.
Cache Plugins: are they truly indispensable?
Cache plugins, the unheralded amazing technological marvels in the digital age, typically operate secretly, but their place in the web's vast tapestry is crucial. They are the keepers of the static replicas of web pages, expertly taking on the burden of server load and orchestrating a concerto of fast page loading. The essence of cache plugins is that they have the power to transform your Divi-powered site into a stunning and lightning-fast masterpiece, giving your visitors an unforgettable experience.
In the beautiful world of Divi, where the power of design blends with high performance, We can discover not just aesthetic appeal but also intelligent cache options. Let's embark on an adventure to discover two outstanding options: TezHost and ReemCloud's Built-in Cache Plugin.
TezHost: The Ultimate in Built-in Caching Quality
TezHost emerges as the ultimate symbol of transcendental performance for Divi enthusiasts seeking the top of the line. It seamlessly blends into the theme's fabric, automatically expanding the reach of caching pages. This paradigm shift eliminates the need to depend on plugins from outside, thus simplifying the optimization process for performance.
Tith TezHost as your constant ally, your Divi-powered website can embark on a digital adventure with unimaginable benchmarks of speed and accuracy. Here is a guide to know more about the web types of hosting services by tezhost.
ReemCloud's built-in Cache Plugin, The Performance Alchemist
In the Divi ecosystem, a new gem is waiting to be discovered – ReemCloud's built-in cache plugin. This powerful tool for optimization works with aplomb, ensuring speedy loading times and a unique user experience. Say goodbye to the dreadful days of slow-loading pages, and this new feature in your Divi arsenal will boost the performance of your website to new levels.
The Top Caching Plugins to Divi WordPress Theme
In the fast-paced digital world of the present, the tenor of each millisecond is vital in the speed of website loading. The sluggishness of a website can quickly deter potential customers even before they've had the chance to look through the content.
As the proud owner of a Divi-powered website, you already have an advantage in design and function. To get to the top of the heap, an undiscovered weapon must be used – external caching software. This article will expose the top caching plugins set to integrate with Divi in the upcoming year, 2023.
1. WP Rocket
WP Rocket is widely considered the most efficient caching plugin, and for good reason (read our complete review here: WP Rocket review). Its user-friendly interface lets anyone manage caching features regardless of expertise.
This is the reason why WP Rocket has the advantage over other plugins. WP Rocket will improve your website's loading speed right after activation.
Key Features of WP Rocket:
Optimization of CSS and JavaScript
Cache preloading
LazyLoad for images, iframes, and videos
Optimization of databases
         Content Delivery Network (CDN) compatibility
2. WP-Optimize
WP-Optimize is an all-in-one application that allows you to save web pages to cache, reduce CSS and Javascript files, compress images, and clean databases. It's rated 5/5 stars on the WordPress directory with over one million users. This plugin differs from the rest by caching your site and clearing your database. It's a caching and database optimization plugin combination!
WP-Optimizer also comes with a premium version that permits users to apply it to multiple websites, use lazy loading strategies, as well as additional premium features.
Key Features of WP-Optimize:
Minimize CSS and Javascript
Cleaning the database
Multisite support
WebP support
Image compression
         GZIP compression
3. W3 Total Cache
More than one million WordPress websites use W3 Total Cache, and with good reason. It comes with many options, which could be overwhelming for newbies. It may be a little difficult to configure. However, it's free, open-source, and mobile-friendly. It will certainly meet your needs in terms of caching, provided you're willing to do some legwork.
They even go so far as to guarantee a ten-fold improvement in your site's overall performance. (You can use Google Page Speed to test the hypothesis.) Here is an amazing guide about installation and setting for beginners.
Key Features of W3 Total Cache
Caching of posts and pages
Caching of CSS and JavaScript in memory
Minimization of CSS and JavaScript
Conversion of images from WebP
         CDN compatibility
4. WP Super Cache
WP Super Cache is another example of a no-cost, highly praised cache plugin. With over two million users It's the most widely used cache plugin on the market and has a 4.5/5 rating, meaning you can rely on its quality. Instead of the cumbersome WordPress PHP code, it efficiently works by producing static HTML files and supplying them for faster loading times.
The Key Features of the WP Super Cache
Creates static HTML files from your dynamic WordPress blog
Simple mode: If you're not confident editing PHP
Preloading
Garbage collection
         CDN Support
5. WP Fastest Cache
WP Fastest Cache is another example of a no-cost plugin with various features that can be activated through the dashboard. It also has more than one million active users and an unwavering 5-star rating, so that you can trust its reliability.
Site administrators can schedule the removal of cached files and reduced CSS and JS files by using this plugin. By clicking on a box in the settings page, they can turn on or deactivate the caching feature for logged-in users and mobile devices and allow GZIP tools to make modifications.
The Key The WP Fastest Cache features:
GZIP tools
Minification
Preload caching
Cloudflare, SSL, and CDN support
Image optimization
         Free
Most Effective Cache Plugin in 2023
In these alternatives, WP Rocket emerges as the most popular choice for the most efficient cache-related plugin for Divi by 2023. If you want to go with free option than WP Fastest Cache is the best option. Its amazing features, intuitive user interface, and unwavering dedication to improving the performance of your website make it stand out from the rest of the pack.
WP Rocket is the beacon of excellence that Divi users require to light the way to unbeatable speed and satisfaction of users.
Conclusion
In the ever-evolving realm of the web, where each minute of your time is of immense importance, maximizing the speed of your Divi website's performance with cache plugins isn't just recommended; it's vital. The best combination is when Divi meet blog Hosting of TezHost.
It doesn't matter if you use Divi's built-in options like TezHost's buildin and ReemCloud's plug-in or make use of external juggernauts such as WP Rocket and W3 Cache; your objective is to provide your loyal visitors with a seamless browsing experience that's not just speedy but also seamless, memorable, and unbeatable.
Set up your Divi website with the best cache plugin available for 2023 and see it reach the top of the digital world, leaving your competitors in awe-inspiring sand.
Comment: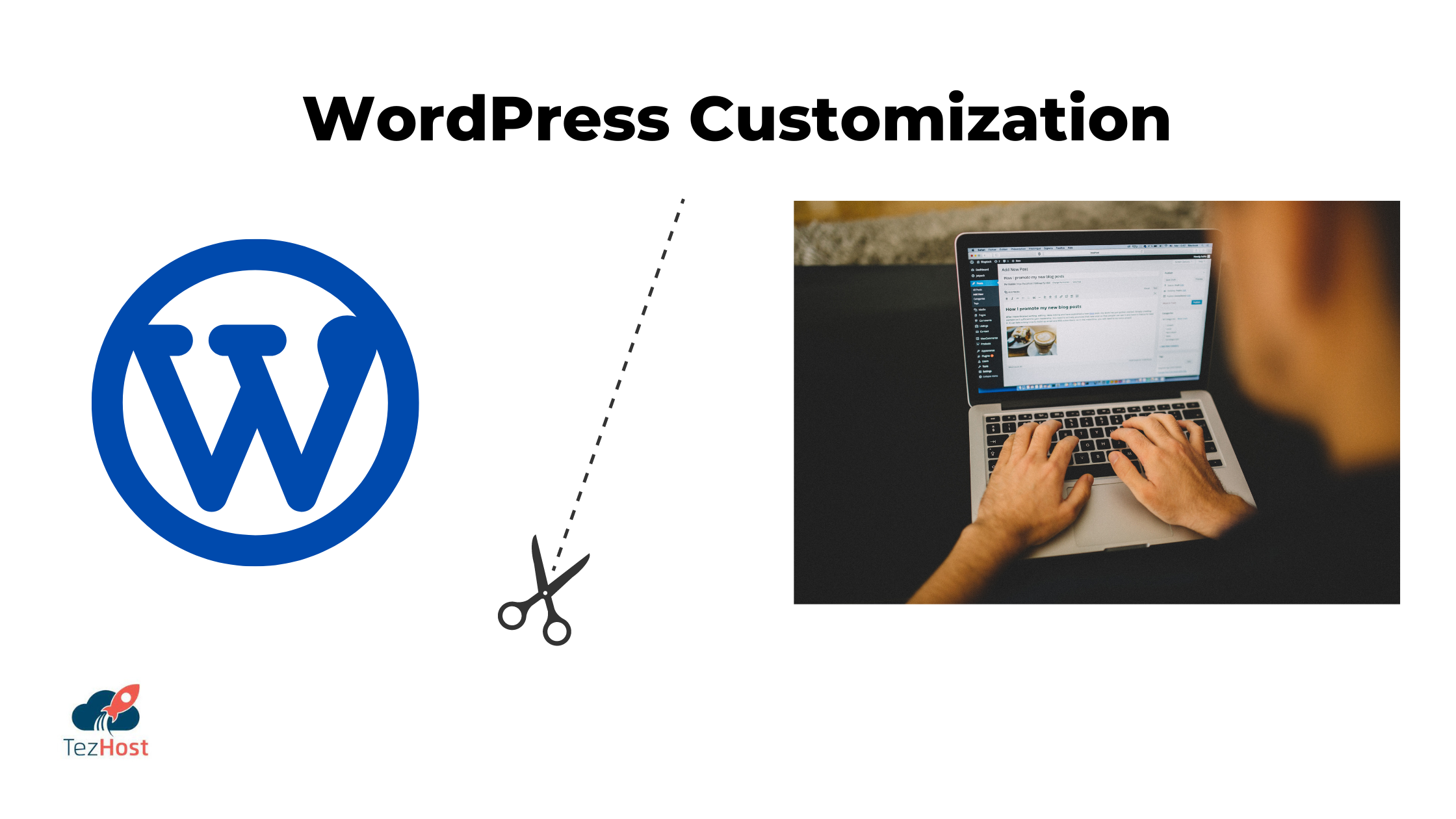 Posted on: June 21, 2023
Category: WordPress
In today's highly competitive online landscape, it's crucial for businesses to have a strong online presence. One of
By TezHost Editorial
Posted on: June 26, 2023
Category: WordPress
In today's digital age, having a website for your business is crucial for success. But just having a
By TezHost Editorial
Posted on: June 27, 2023
Category: WordPress
In this article, we will guide you all about the most common WordPress errors and their solutions. Numerous
By TezHost Editorial