The Benefits of TezHost 24/7 Customer Support and Technical Assistance
TezHost is immensely know for its 24/7365 customer support We understand that hosting-related issues can be frustrating and time-consuming. We've made it our priority to provide 24/7 support to ensure your peace of mind. In this post, we will explore the numerous benefits of TezHost 24/7 customer support and technical assistance.
Let's get right into it!
Prompt Response Times
At TezHost, we value your time. That's why we are always ready to assist you, no matter it's early morning or late at night. You can rely on us to respond promptly to your queries and concerns.
Our dedicated team of experts is trained to address your issues swiftly, ensuring minimal downtime for your website. With TezHost, help is just a click or call away.
MEANS OF SUPPORT:
Live Chat: Connect with our 24/7 customer support and technical assistance team instantly through our live chat feature on our website.
Phone Support: You can reach out to us via phone to speak directly with a customer support representative.
Email Support: You can send us an email detailing your concerns. We'll get back to you promptly with a solution.
Ticket System: Submit a support ticket through our user-friendly system, allowing us to track and address your request efficiently.
Expert Guidance at Your Fingertips
Navigating the world of web hosting can be complex, especially for beginners. That's where our technical assistance shines. Our knowledgeable support team comprises experienced professionals. Our team is well-versed in all aspects of hosting.
From troubleshooting server-related issues to guiding you through setting up your email accounts. We're here to provide you with the expertise you need. With TezHost, you can tap into our technical knowledge base and make informed decisions for your online presence.
Seamless Problem Resolution
Encountering technical problems with your website can be stressful. Our customer support team is equipped with the tools and skills to resolve any hosting issues you may face.
Whether it's a website outage, email delivery problem, or database connection error. We'll work tirelessly to identify and fix the issues. Our main goal is to always get your website back up and running smoothly as soon as possible. This will allow you to focus on what matters most to you.
Personalized Support Tailored to You
At TezHost, we believe in providing personalized support that caters to your specific requirements. We listen to your concerns, understand your goals and provide tailored solutions accordingly.
Whether you're a small business owner, a blogger, or an e-commerce entrepreneur, we're committed to delivering support that aligns with your individual needs. Our customer support team is here to ensure your hosting experience is seamless and hassle-free.
Related Post: TezHost Commitment to Website Security and Data Privacy
Constant Monitoring and Proactive Assistance
With TezHost, you can rest easy knowing that we're continuously monitoring your hosting environment. Our proactive approach allows us to detect potential issues before they impact your website's performance.
In the event of an impending problem, our support team will promptly notify you and work together with you to find the best solution. By taking proactive measures, we aim to provide a stable and reliable hosting experience for your online presence.
SCHEDULING MEETINGS FOR IN-DEPTH ASSISTANCE:
At TezHost, we understand that some issues may require more extensive assistance or discussions. That's why we offer the convenience of scheduling meetings with our technical experts. TezHost 24/7 customer support and technical assistance team has got our back!
Whether you prefer a phone call, a video conference, or an in-person meeting if feasible, we're flexible to accommodate your needs. Scheduling meetings ensures that we allocate dedicated time to address your concerns comprehensively and provide you with the assistance you require.
Related Post: TezHost Hosting Services: Why should you choose it?
Conclusion
Choosing a right hosting provider that offers 24/7 customer support and technical assistance, like TezHost, can make a world of difference in your online journey. From quick response times to expert guidance, seamless problem resolution, personalized support, constant monitoring, and the convenience of scheduling meetings, TezHost has you covered every step of the way. Don't let technical challenges hinder your progress.
Register to TezHost today and experience the peace of mind that comes with knowing you have a dedicated team of experts by your side 24/7.
Click here for Deals and Discounts on check outs!
Comment:

Posted on: June 26, 2023
Category: Web Hosting
Knowing what the boundaries of your web hosting support are can be the difference between having an easy life
By TezHost Editorial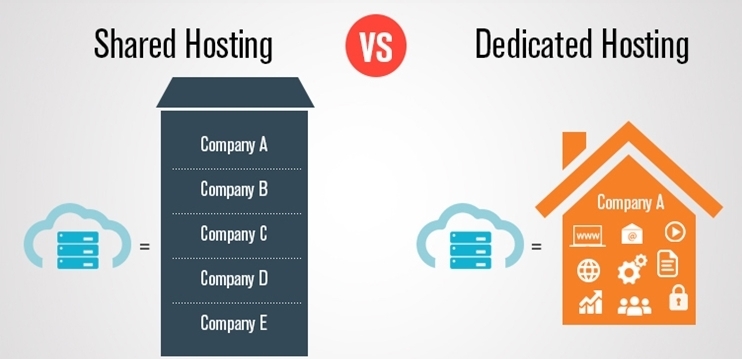 Posted on: June 27, 2023
Category: Web Hosting
Dedicated Hosting and Shared Hosting Are you thinking of launching your website? Do you require web hosting services
By TezHost Editorial
Posted on:
Category: Web Hosting
PHP is among the most popular web programming languages out there right now, so it's no surprise that
By TezHost Editorial