PHP Hosting: Everything You Need To Know
PHP is among the most popular web programming languages out there right now, so it's no surprise that PHP Hosting has become equally popular. If you're new to the world of web hosting, however, understanding exactly what this option entails can be difficult at best. However, as with any type of web hosting, there are several things you need to consider before making your final decision on which hosting option to choose and go with. In this article, we'll go over everything you need to know about PHP Hosting and why it might be the ideal choice for your next website project or business application.
Let's get right into it!
Defining PHP:
The PHP programming language is a server-side scripting language designed for web development. However, it can also be used as a general-purpose programming language. It is one of the most popular languages on the internet owing to its versatility and ease of use.
A lot of web hosting companies offer PHP hosting as well as web hosting, but these two things aren't quite the same thing. The best way to think about PHP hosting is that it's the server-side programming language that makes up your site's backend, meaning it provides functionality that visitors don't see.
What is PHP Web Hosting?
PHP hosting is a type of web hosting that uses PHP as a server-side scripting language. It's an environment in which PHP code can be executed. PHP web hosting can use Apache or IIS as the web server and MySQL, SQL Server, or PostgreSQL as the database engine.
This allows you to use PHP scripts and execute them on the fly. Plus, since it's all done on the server side, you don't have to worry about client-side scripting languages like JavaScript or Flash.
Web Hosting Vs PHP Web Hosting:
Web hosting is not a single technology, but rather a group of technologies that together provide the necessary infrastructure for your website. Broadly speaking, there are two types of web hosting: PHP and non-PHP.
Non-PHP hosting is what most people think of when they hear web hosting. This type of web host offers raw storage space on the internet so you can upload files and access them through FTP (File Transfer Protocol).
The downside is that these kinds of hosts don't offer any tools or code that will optimize how your site runs. PHP web hosting, on the other hand, gives you more control over the running of your site.
PHP Web Hosting Benefits and Drawbacks:
When looking to run your PHP-based web application, it's important to understand all the advantages and disadvantages of PHP Web Hosting so you can make the right choice based on your unique needs and budget. If you don't consider these factors, you may be paying too much or limiting your potential with subpar performance. Here are some of the most important points to consider when selecting PHP Web Hosting.
Benefits:
The PHP web hosting advantages include the cost which is often more affordable than other options, making it accessible for smaller budgets. Cost efficiency is one of the most compelling PHP web hosting advantages.
In general, It is affordable for businesses that don't have a large budget. For example, many low-cost providers will offer a basic shared server with unlimited bandwidth for just $3-$5 a month. This type of plan offers more than enough resources for startups or small businesses that want to focus on their business ideas instead of web hosting.
If you are looking for a PHP hosting company, it is important that the website host be responsive. If the website does not load quickly enough, many visitors will just click off. A good web host should also be able to manage large numbers of users at the same time. It's also a good idea if they have customer service representatives available 24 hours a day in case you need help with your site.
There are a variety of benefits that PHP web hosting offers. It is much more secure than other types of web hosting. Not only does it deliver fast and secure performance, but it also offers an impressive 99.9% uptime guarantee. In addition to these features, the PHP platform has thousands of themes and plugins that can help you design your website exactly how you want it.
Drawbacks:
You should utilize Windows hosting if your website or web application makes use of Windows-specific technology. For instance, you should pick Windows hosting over Linux hosting if you are using ASP.NET or other technologies that can only run on Windows-based servers.
Linux is frequently used as the web server operating system for PHP hosting. But it's important to remember that Windows hosting may still support PHP. Although it has been noted that this is not the best course of action. Therefore, the ideal option, if you need to work with PHP, is a plan that uses Linux as the server operating system.
Choosing The Right Web Hosting Provider
Choosing the right web hosting provider is a big decision that can ultimately make or break your website. PHP web hosting has its advantages and disadvantages. Below are some of the most important things you need to know before you make your choice.
The most popular PHP web hosting providers have hundreds of servers.
They offer many more resources than a typical shared host with just one or two.
It allows for better performance and reliability, as well as greater security in the form of denial-of-service protection
Tezhost is a leading web hosting service, offering clients all over the world. Our technical support staff has decades of experience in managing a variety of hosting-related products. Our experts are available 24/7 365 days to guide you via phone, live chat, and email.
It's important to find a hosting company that provides the features you need at a cost that is comfortable for your budget. Here are some questions to ask yourself when choosing a web host:
How much space will I need?
Will my site be static or dynamic?
Will I have a lot of visitors at once or not many visitors at all?
Conclusion
With so many benefits, the well-known programming language PHP can help you create a safe, effective website without spending a lot of money. Since it is widely supported, you won't need to upgrade your hosting plans in order to accommodate the demands of a certain app or website. The ideal option for you is to get service if your website was created using a PHP framework.
Tezhost is a company that specializes in PHP web hosting. Our servers are optimized for PHP, and we offer all the tools you'll need to get started with your own site. With Tezhost, you can develop your website without worrying about security issues or performance issues.
For more such blogs, head on over to our blogs section
Comment: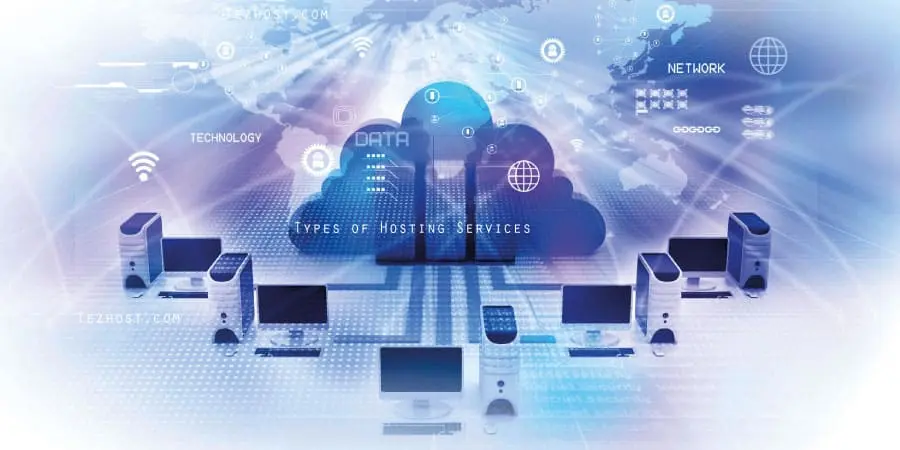 Posted on: September 26, 2023
Category: Web Hosting
Web hosting is no doubt one of the most confusing chapters out there. Either you are a webmaster,
By Arif Wali Nago
Posted on: August 7, 2023
Category: Web Hosting
Web hosting business services generally enable individuals and organizations to make their websites available over the internet. At
By Sara Imtiaz
Posted on: June 26, 2023
Category: Web Hosting
If you are a business owner, then choosing the best hosting plan for your business is crucial and a
By TezHost Editorial