Boundaries Of Web Hosting Support
Knowing what the boundaries of your web hosting support are can be the difference between having an easy life and a stressful one. The main objective of hosting is getting your website online, but web hosts also provide support services to their customers in case they encounter any problems while they use their web hosting service. Unfortunately, most consumers are unaware of what to anticipate from web hosting providers, which causes problems for both the hosting company and the customer. Therefore, we have chosen to focus on this subject in this post to inform readers on what to expect and consult their web hosting company.
So, Let's get started.
What Is Meant By Web Hosting Support?
When it comes to hosting your website, one of the most important things to consider is web hosting support. This service can make or break your website's success and performance, so understanding what this support entails and what the boundaries of this support are is essential.
Web hosting support refers to the assistance a web host provides in order to help you get your website up and running. This assistance may include technical help with server configuration, domain name registration, and web design/development. It can also include assistance with account setup, billing questions, and customer service.
The Boundaries Of Web Hosting Support
The boundaries of web hosting support will vary depending on the type of web hosting plan you choose and the provider that you use. Generally speaking, the more comprehensive the plan, the more extensive the support will be. Some hosting companies offer 24/7 customer service and technical assistance, while others may only provide limited help with certain issues. You should research your hosting provider before signing up for a plan to ensure that you get the level of support you need.
In addition to the web hosting support provided by your provider, there are many other resources available to help you with any technical issues or problems you may encounter. Online forums, tutorials, and how-to videos can be extremely helpful in resolving certain issues. Furthermore, if you have a general question or issue, a simple Google search may lead you to the answer that you need.
By understanding the boundaries of web hosting support and taking advantage of other resources available online, you can ensure that your website runs smoothly and efficiently. With the right support, your website can thrive and reach its full potential!
Different Levels Of Support Offered By Web Hosting Companies
As said earlier, web hosting companies offer a wide range of support services to help customers maximize the performance and security of their websites.
Depending on the type of hosting plan you choose, these services can range from basic technical assistance to full-fledged system administration and maintenance. The level of service you receive will ultimately depend on the type of hosting provider you select.
When it comes to web hosting support, there are 7 main categories of service:
Basic Technical Assistance:
Basic technical assistance is often the least expensive form of web hosting support and involves the provider responding to customer inquiries about website setup and configuration.
System Administration:
System administration includes tasks such as server setup, configuration, optimization, patching, and upgrades.
Software Support:
Software support includes troubleshooting issues with web-based applications and databases.
Hardware Maintenance:
Hardware maintenance includes periodic server monitoring and maintenance tasks.
Terms and conditions:
To ensure you get the best possible service from your web host, it's important to check out their Terms & Conditions before signing up. This document should outline what they offer in terms of customer support and what their response time is likely to be.
You may also want to ask questions about the level of support they provide and get clarification on any potential gray areas.
Web hosting support can be a great asset if you run into any issues with your web host.
However, it's important to know where the boundaries lie in order to make sure that you don't waste time trying to get a problem fixed that isn't within their scope of expertise.
By taking the time to research your web host before signing up, you can make sure that they're able to meet your needs and help you out when you need it most.
Support Tickets:
It is a support tool that facilitates communication between customers and support groups. Customers open support tickets when they run into issues. By replying to support tickets, consultants communicate with customers. The ticket is closed once the problem has been rectified.
Let's suppose you are facing a problem while uploading a file on your website or you want to upgrade your plan and need help in deciding the best option, you can take it to your host for better guidance.
So, understanding the boundaries of web hosting support is essential to getting the most out of your hosting account. If you ever feel unsure whether a particular problem falls within the scope of web hosting support or not, it's best to reach out and ask. Your web host will be able to provide more information on what they can and cannot help with.
Call-Support:
Calling your web hosting provider and asking them whether they can solve your issue in real-time is the simplest approach to find out. You could discover that speaking with a customer support agent on the phone is more time-effective than waiting for an email response or a Live Chat. This is the most convenient and easy-to-go method.
TezHost Customer Support Services
TezHost is a renowned web host with excellent customer support. Our active and responsive team monitors many tiers of sales and technical support services.
TezHost's user support policy includes chat assistance, phone support, ticket support for technical issues, and paid support. The ticket support policy primarily applies to technical and billing support.
While users and the general public typically ask for sales-related information through chat assistance that is available 24/7/365 days a year.
To learn more, have a look at the Tezhost Customer Support Policy.
Conclusion
As you evaluate web hosting providers, it's important to understand the boundaries of their support services. Not all providers will offer the same level of service, so it's important to know what your provider can and cannot do before committing to a plan.
Some hosting providers may offer additional services beyond these categories; these services might include managed hosting solutions, data backup and recovery services, custom development, or additional technical resources.
It's also important to note that many web hosting companies offer a tiered system of support plans. These plans allow customers to upgrade their services as their needs evolve over time.
In some cases, basic technical assistance can be upgraded to more comprehensive support plans that include system administration and software support. Similarly, many hosting companies offer discounts for customers who opt for longer contracts or larger packages.
Related Posts: 6 Tips For Improving Customer Loyalty In Web Hosting
Comment:
Posted on: June 24, 2023
Category: Web Hosting
If you're new to web hosting, you might have heard of WHM and WHMCS but are still determining
By TezHost Editorial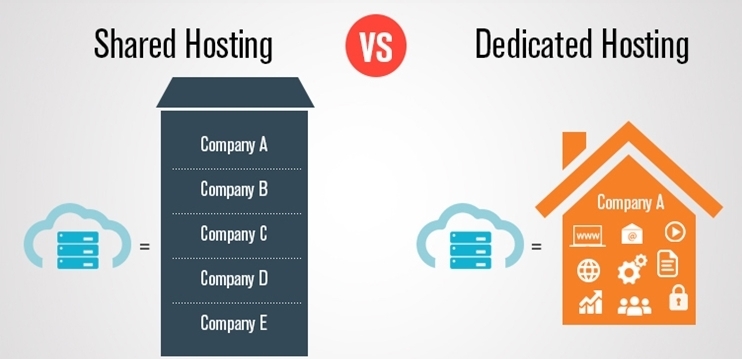 Posted on: June 27, 2023
Category: Web Hosting
Dedicated Hosting and Shared Hosting Are you thinking of launching your website? Do you require web hosting services
By TezHost Editorial
Posted on: June 26, 2023
Category: Web Hosting
MySQL is a great database management system that works on all major operating systems. However, many beginners find
By TezHost Editorial