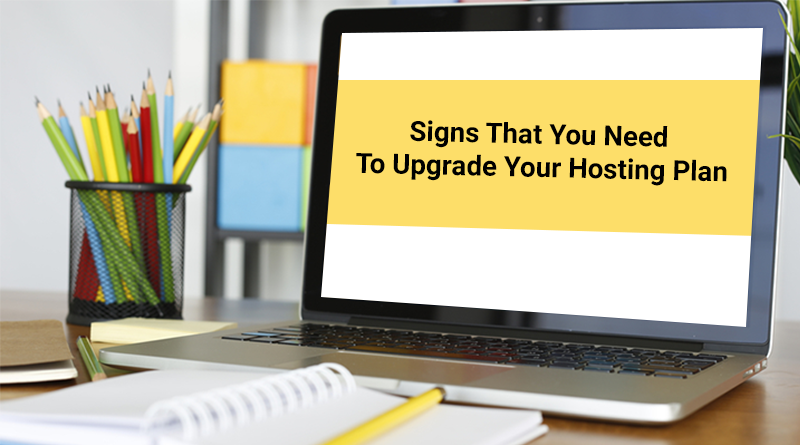 Signs to Upgrade Your Hosting Plan
When choosing a hosting plan, you'll likely look at factors like price and reliability above all else. These are important considerations, but they don't tell the whole story. If your current hosting plan isn't providing the type of services that your growing website needs, it might be time to think about upgrading to something with better support options or more storage space. Here are eight signs to upgrade your hosting plan, so you can continue to offer great service to your customers while maintaining profitability.
Your Website Is Loading Slowly
One of the signs is if you're experiencing slow website loading times. If your site is constantly taking more than two seconds to load, you'll want to consider switching to a faster hosting plan.
A slower website can cause customers to become frustrated, impacting your business in the long run. Additionally, search engines prefer faster sites, so slow loading times can lead to lower rankings and less organic traffic.
If you've noticed your website has slowed down, it may be time to make the switch. By upgrading to a faster hosting plan, you'll be able to increase page loading speeds, improve customer satisfaction, and boost your search engine rankings.
Your Website Crashes Frequently
One of the most obvious signs is when your website crashes frequently. A website that is hosted on a shared server is more likely to experience crashes than one hosted on a VPS or dedicated server.
If you find that your site is crashing multiple times a day, or even more than once a week, it's definitely time to upgrade your hosting plan. Crashing can lead to lost traffic and potential customers, as well as decreased search engine rankings, so don't wait until it's too late! Consider upgrading your plan now to ensure that your website remains up and running smoothly.
You're Starting To Get Traffic From Search Engines
If you're starting to get traffic from search engines, it might be time to upgrade your hosting plan. As your website grows, you'll need more resources to power the site and keep it running efficiently.
You don't want visitors waiting while they are trying to read your content! Upgrading to a faster, the more reliable host will give them the experience they deserve. You have to have room for growth.
The thing you want is space constraints on how big of a site you can have! Whether it's due to growing traffic numbers or features like e-commerce tools that demand extra storage space, having plenty of room for growth is key.
If your visitors are complaining about speed issues with your site then it might be time to take action! Websites should load in under five seconds at fast speeds. This means all pages load as quickly as possible without any problems.
Security Issues
When it comes to signs that you should upgrade your hosting plan, inadequate security practices are at the top of the list. When you're running a website, security is paramount.
If your current hosting plan doesn't offer robust security measures, such as firewalls and malware scanning, then it's time to look for an upgrade.
A good hosting provider will make sure that your website is well-protected against malicious attacks and data breaches. Also, be sure to check if your current hosting plan has an SSL certificate.
If not, you should look into upgrading to a plan that offers one. Having an SSL certificate will ensure that all information exchanged between your site and its visitors is encrypted, making it much harder for hackers to gain access to sensitive data. Taking these steps will go a long way toward securing your site and ensuring that your customers' data remains safe.
You Want To Expand Your Business Features
If you're looking to expand your online presence, you may be in need of a hosting plan upgrade. There are a few signs to look for that can tell you it's time to upgrade your hosting plan and move on to something with more features and capabilities.
One of the major signs to upgrade your hosting plan is when you want to add additional domains to your current setup. Adding multiple domains to one hosting plan allows you to manage multiple websites on the same hosting account, saving time and energy.
Additionally, if you want to add new features like custom programming or eCommerce functionality, it may be time to consider an upgrade.
Poor Customer Support
One of the signs that it's time to upgrade your hosting plan is poor customer support. Your hosting company should provide quality customer service when you have any questions or issues, and if they fail to do so, it may be time to find a better provider.
Consider looking for a host with 24/7 customer support, so you know that no matter when you need help, someone will be available. Check out reviews online to get an idea of what kind of service other customers are getting and make sure the provider you choose offers the level of support that you need.
Frequent Downtime
One of the most obvious signs to Upgrade Your Hosting Plan is frequent downtime. If your website goes down unexpectedly and frequently, it's likely that you need to upgrade your hosting plan.
When your hosting plan is inadequate, it can cause slow speeds, unresponsive pages, and too much load on the server. A lack of resources will cause the server to fail and your website to go offline.
With the right hosting plan, you can ensure that your website is always up and running. If your website frequently experiences downtime, it's time to upgrade your hosting plan.
You're Starting To Get a Lot Of Sales
If you're starting to see a lot of people buying your products or services, then you need to make sure your website is up to the task of keeping those visitors happy. After all, a slow-loading website or one with frequent downtime can be enough to drive away potential customers.
Before upgrading your hosting plan, do some research and make sure you're getting the most bang for your buck. Consider if you need more bandwidth or storage space, or if your current plan is sufficient and you simply need a better server.
If you're seeing a lot of traffic, a dedicated server could make a world of difference in how quickly your website loads. Make sure to also keep an eye on the security of your website. As the number of visitors increases, so does the likelihood of hacking attempts.
Conclusion
So, if you've outgrown the resources offered by your existing hosting plan, it's likely time for an upgrade. Hosting plans vary widely in terms of disk space and bandwidth, so if you're finding that your website is regularly hitting its resource limits, you may need a higher-tier plan.
When considering a hosting plan upgrade, be sure to consider all of the available options to ensure that you're making the best decision for your website. An upgraded hosting plan can make a world of difference when it comes to website performance, so don't wait too long to make the switch if you've noticed any of these signs.
When it comes to web hosting, TezHost offers a range of services to suit your needs. Each service has three different hosting plans to choose from, and each one is designed to provide you with the best experience possible.
So, whatever your business size or web hosting needs, TezHost has got you back!
Comment: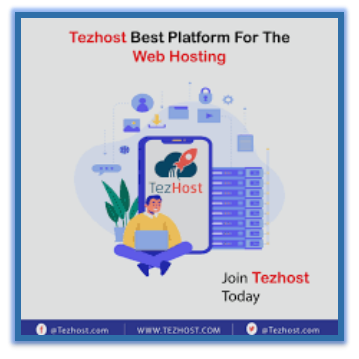 Posted on: June 27, 2023
Category: Web Hosting
TezHost is the forum you can proudly choose as your website host. We provide hosting services at the
By TezHost Editorial
Posted on: June 26, 2023
Category: Web Hosting
Are you looking for a reliable and secure web hosting solution? Linux web hosting is a great option
By TezHost Editorial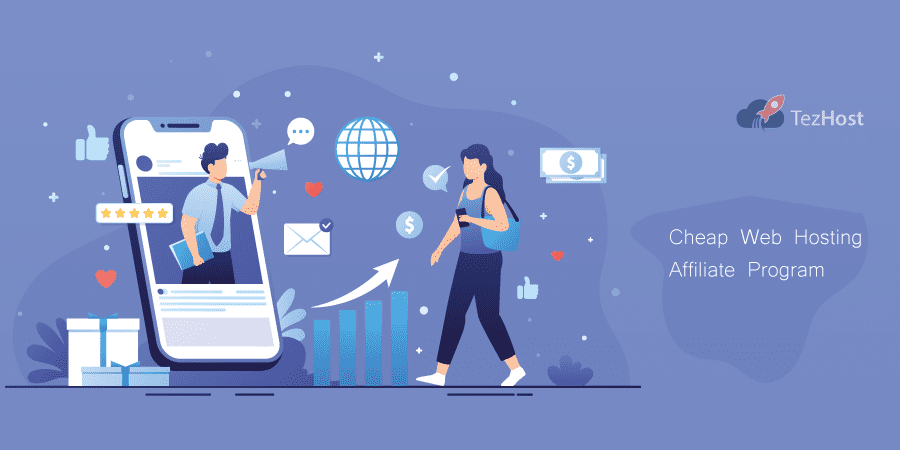 Posted on: June 27, 2023
Category: Web Hosting
In the ever-evolving world of online businesses, affiliate marketing has become a pivotal force driving collaborations and passive
By TezHost Editorial