10 Common Web Hosting Mistakes You Don't Want to Make  
What are the biggest mistakes you can make when choosing web hosting? We're glad you asked because we're about to tell you! These common web hosting mistakes can cost you money and even your website, so it's important to learn how to avoid them before you make them. Check out these 10 common web hosting mistakes that are easily avoided with proper preparation!
Common Web Hosting Mistakes:
Making the right hosting choice is essential to creating a professional website. Whether you're launching a blog, an online store, a business website, or anything else. Be sure that your host is reliable, efficient, and available to support you.
Find a host that meets your needs and budget. Understand the features that are important to you, such as email, FTP, SSL, and more. Read reviews of your potential host so that you know what other users think before committing to them.
Be sure they have the technology you need to run your site smoothly and efficiently. For example, if you're running a large e-commerce site with high traffic volumes, it's best to find a host with servers that can handle the load of this type of site.
The following are some of the most common web hosting mistakes you don't want to make:
1. Not Knowing Which Type of Web Host You Should Use
The first mistake in web hosting is not knowing which type of web hosting you should use. Most people think that all web hosting is the same, but that's not true.
There are different types of hosting services, and each one is better for a different type of website or business. For example, if you run an e-commerce site then a shared plan isn't going to work well for you because your site will experience downtime when other websites on your server are using too much bandwidth at once.
On the other hand, if you just have a personal blog with low traffic then a shared plan would be sufficient. Choosing the wrong type of host can cause major problems and affect your ability to do business online successfully.
2. Not Considering What You Need Your Website For
Many people might think that they need a website for their small business, but it's not true. If you don't know what you need your website for, then it is better not to create one until you know more about the benefits of having a website.
For instance, if you have a marketing team or do email marketing, then you will need a site. On the other hand, if your small business is just getting started and you are struggling to find customers or reach them in other ways (like social media), then maybe a website is not necessary at this time.
The key here is that you should create the site before making any mistakes in web hosting by doing things like purchasing too many domains or signing up with an expensive web host without doing research first.
3. Not Doing Enough Research and Reading the Reviews
Doing enough research or reading the host reviews is critical when it comes to web hosting since there are so many different options and no one host can be the best for everyone.
This makes it important to do your homework before you sign up for any service. Hosting companies attempt to attract you by providing appealing and seemingly limitless alternatives.
There will always be restrictions on these endless alternatives, therefore it's important to learn about them before investing. You'll need to carefully read the web page to find out because these restrictions are not predetermined.
One of the most frequently used misleading criteria when defining a hosting package is bandwidth. Although it doesn't always state that, sometimes it does. Your website's speed and effectiveness will noticeably decline as it approaches its bandwidth cover.
Revenue and user experience may be impacted by this. You might discover that installing software, using SSH, and having access to multiple POP accounts are prohibited.
Another crucial consideration is Host reviews. Reading user reviews can provide you a decent notion of the service's quality, as it does with many other services. Reading evaluations of web hosting services is no exception and frequently aids in immediately banning hosts.
Have a look at TezHost Customer ⁂ Reviews HERE
4, Forgetting Security and Uptime
One of the most common mistakes people make when getting web hosting is forgetting about security and uptime. These are important factors, especially if you're running a business and need your site up 24/7. A potential customer won't be too keen on buying from you if they can never access your site because the host dropped it.
Common web hosting mistakes include not properly researching the company that provides hosting, not looking into what type of server will work best for your website needs, not figuring out what type of security methods should be used, and not considering how many customers you'll have before signing up for an account. The last mistake people often make is forgetting about performance issues when selecting a server – this can result in slower loading speeds or outages with no warning.
5. Only Looking at Prices
Some people only look at the price when shopping for web hosting. This is a mistake because you are spending money on a service that will be used 24 hours a day, 7 days a week, and 365 days per year. It's important to consider the following factors: reliability, customer service, scalability, and security. Even if you find a company with cheap prices, it may be worth it to pay more for better quality.
6. Forgetting About Customer Service
A lot of web hosting providers have no customer service. They may have a chat system or an email address, but that's it. If you have any problems or questions, you're on your own.
That's why it's important to pick a provider that has good customer service and is willing to help you out when things go wrong. If you don't get the support you need with your web host, and the problem isn't fixed quickly, find another provider!
7. Paying for a Poorly Made Website
Poorly designed websites are an easy way to lose customers and hurt your reputation. Website design is often one of the first things potential customers will notice about your business, so it's important to make sure that it is professional, appealing, and up-to-date.
If you're not a designer yourself or don't know where to start when it comes to website design, consider hiring a professional instead. It may cost you more upfront, but in the long run, you'll be saving money by not making these mistakes.
8. Not Considering Localization Options
If you've done any research on the best web hosting options for your business, you may have come across the term localization and wondered what it means.
Localization is a way to optimize your website for users in different countries or regions. It's used most often by companies that want their online presence in multiple markets.
However, it's also popular among small businesses that want to localize their content into other languages or customize the site according to regional regulations. Localizing your website offers an advantage over competitors who don't because they're not reaching potential customers outside of their home country.
9. Skipping the Starter Plan and Going Straight for the Big Leagues
When you are starting out, it is often tempting to go straight for the big leagues, but it is important not to skip the starter plan and jump into a more expensive option. There are many reasons why this can be a mistake.
For example, if your business needs traffic in order to generate revenue, you will want an option that allows unlimited bandwidth. It is also worth considering how many sites you will be running on your account.
If you are just starting out and want space for one or two sites, then having a starter plan may work better than something more expensive. With some careful consideration before making a decision and by following these mistakes in web hosting advice, you should be able to avoid going over budget or buying features that your website does not need yet.
10. Choosing an Inappropriate Solution for a Small Site
Many hosts offer both shared and dedicated hosting solutions. Shared hosting is more affordable, but it has a trade-off. The server may be running other sites at the same time as yours, which can result in your site being slowed down by one of those other sites.
If you have a small blog or website, then shared hosting will probably work for you just fine. But if you're looking for a more robust solution for your site, then you might want to consider moving up to dedicated hosting.
Conclusion
A lot of time and effort goes into the design, development, and marketing of a website. However, there is one very important aspect that often gets overlooked – web hosting. If you choose your web host poorly, it could be the difference between being successful and not. The good news is that it's easy to avoid making common mistakes when picking a host for your site.
TezHost is considered one of the most reputable web hosting companies. Highly qualified personnel handling all of the work and are available 24/7 for your assistance. TezHost is the most cost-effective web host available in this inflationary period.
For more such informative posts, head on to our Blogs section!
Comment:
Posted on: June 24, 2023
Category: Web Hosting
As a small business owner, finding the right hosting provider can be a daunting task. There are countless
By TezHost Editorial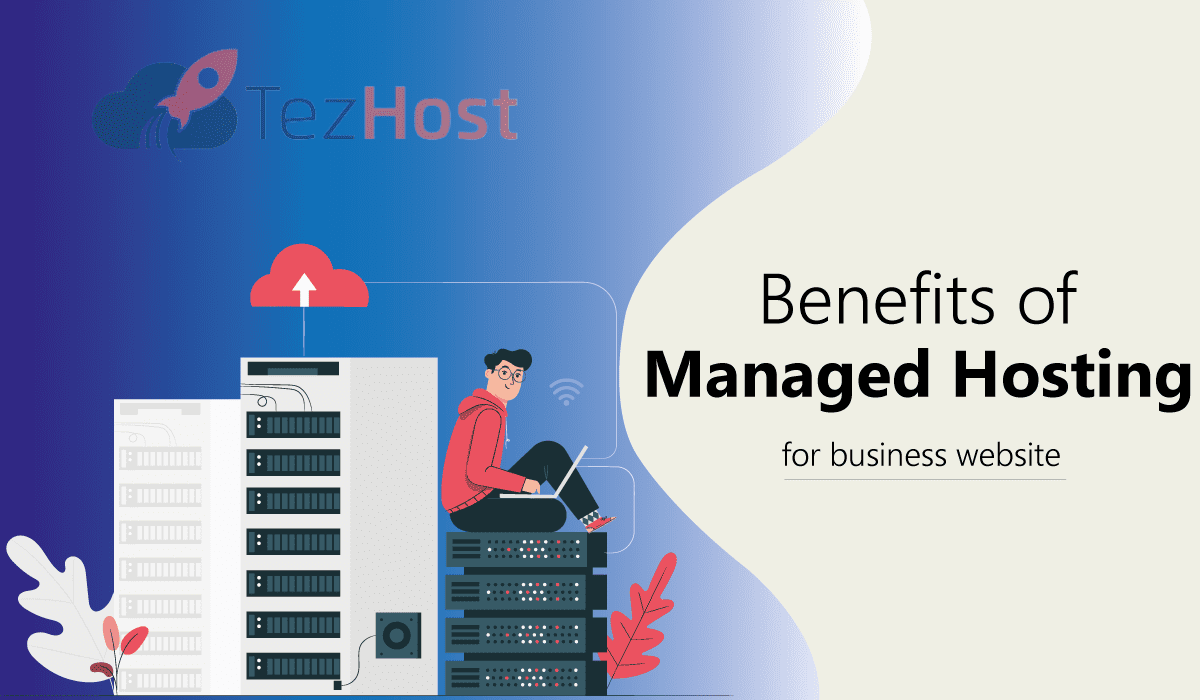 Posted on: November 14, 2023
Category: Web Hosting
In the crowded online world, the selection of hosting type can significantly impact a company's success. Managed hosting,
By Arif Wali Nago
Posted on: June 27, 2023
Category: Web Hosting
You might be wondering if it's possible to make money with free web hosting. Well, you're not alone.
By TezHost Editorial